Location
Eccleston Yards
off 25 Eccleston Place
London
SW1W 9AZ
United Kingdom
Refund policy
Contact the organiser to request a refund.
Eventbrite's fee is nonrefundable.
Join us in Eccleston Yards for Wellness Weekenders on 14 &15 and 21 & 22 August. With everything from yoga to boxilates.
About this event
Eccleston Yards courtyard will transform into an outdoor studio for Wellness Weekenders over the weekends of 14 / 15 and 21 / 22 August.
On Sunday 15 & 22 August from 11am – 5pm, our Market will also be dedicated to wellness brands covering everything from nutrition to sports fashion, so you can look and feel your best.
See below for full details. Many are free to attend and you can also book for pottery classes and fun brunches from Wild by Tart and Morena plus a vegan BBQ from Neat Burger.
To join the waitlist for any events please email: Ecclestonyards@grosvenor.com with the details of the class you want to waitlist for.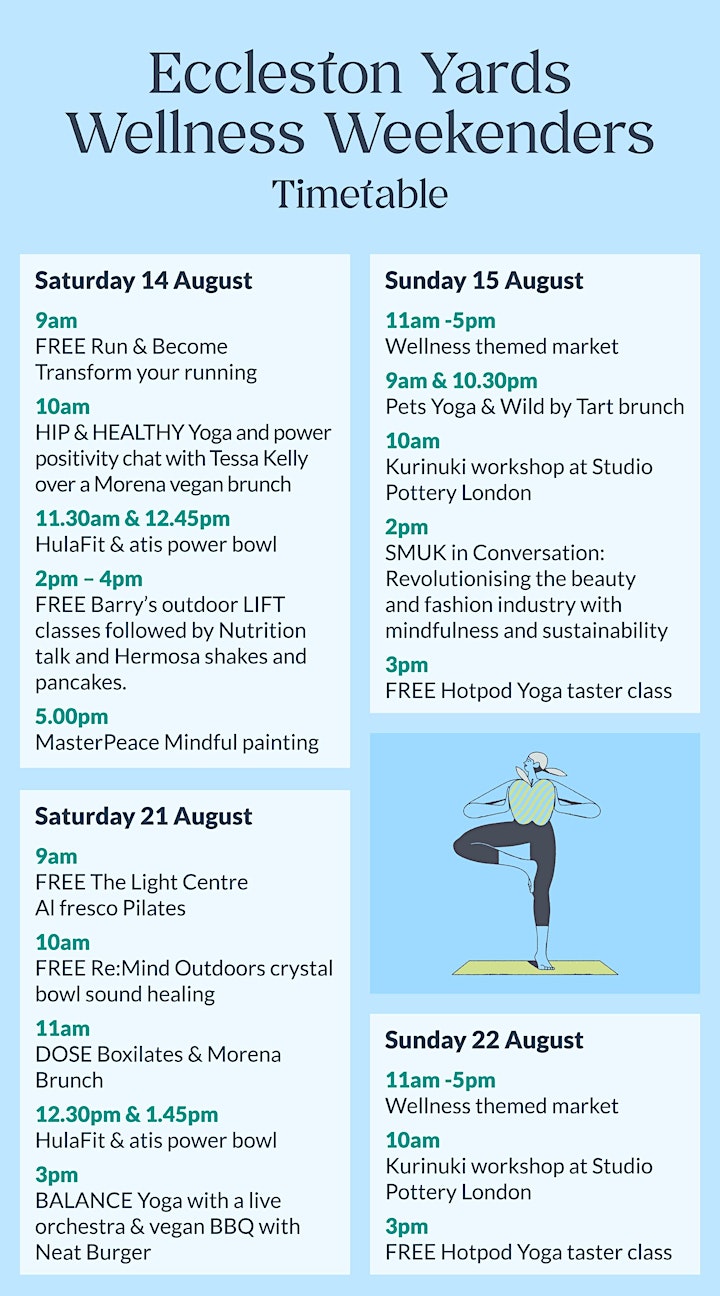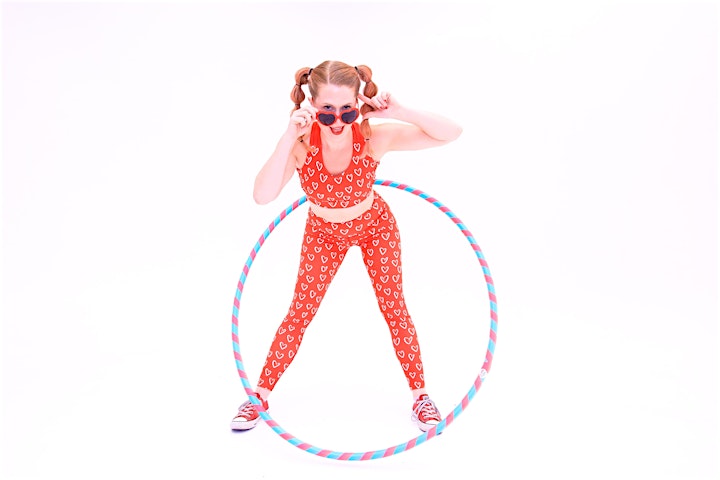 HulaFit & atis Power Bowl - £17
Saturday 14 August at 11.30am & 12.45pm
Saturday 21 August 12.30pm & 1.45pm
This is a class for the total beginner as well as the fitness fanatic. We've got the hoops, you've got the hips, let's get HulaFit®! HulaFit® is a sweaty, silly affair! You will learn how to spin a hula hoop around your waist (even if you've never managed it before!) and then, before you know it, we'll have you squatting, jumping, bouncing and balancing like a pro, as we combine tried and tested fitness techniques with hip shakin' Hula. Expect a workout, but a workout with a twist and a lot of laughs!
Post class enjoy a delicious power bowl from atis.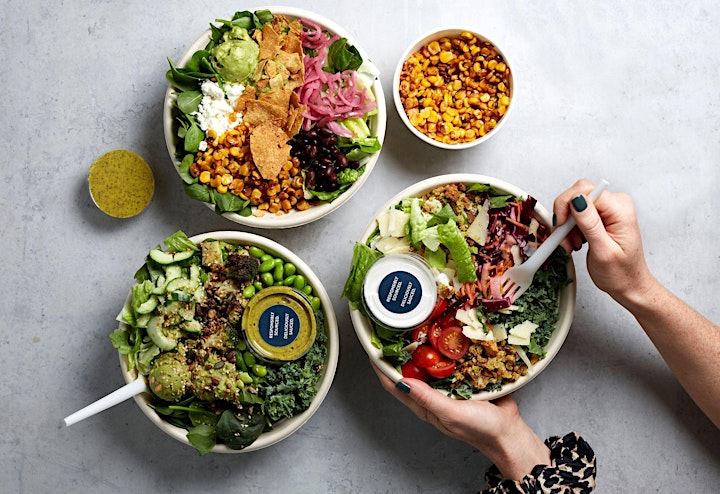 Hosted by wellness brand DOSE, Boxilates & brunch at Morena - £35
Saturday 21 August at 11am
Join the team at DOSE for a pilates class with attitude. Boxilates ramps up the traditional Pilates class with the pace and coordination of fitness boxing. Taught by Boxing champ and fitness trainer Ollie Lee , prepare for a heart-racing workout with Pilates to finish completing a full body training experience. A fusion of cardio, strength and mind body connection! As an added extra, this workout is powered by essential oils. DOSE Mood mists will be incorporated into the workout with scents of citrus, bergamot and eucalyptus to rev you up for boxing and lavender and ylang ylang to get you centred for Pilates. It truly is a workout like no other.
After your workout, enjoy a delicious brunch at Morena, with a choice of Avocado toast or Açai bowl topped with gluten free granola, banana, strawberries and peanut butter, orange juice and hot drink!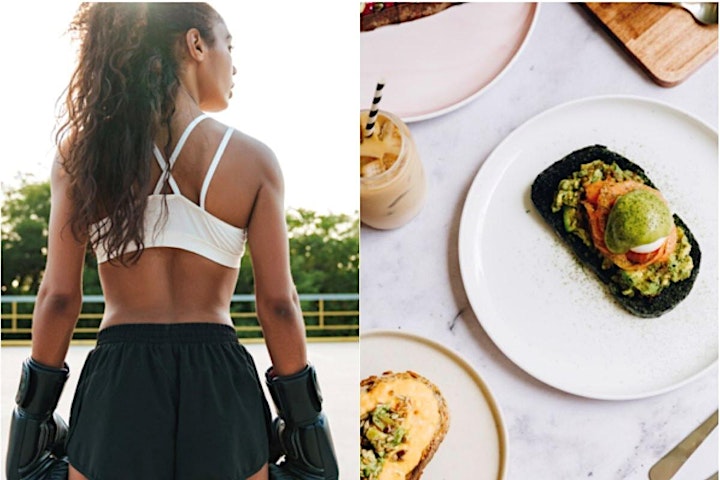 BALANCE presents: Yoga with a live orchestra & Vegan BBQ from Neat Burger - £35
Saturday 21 August at 3pm
Enjoy a magical hour of yoga and acoustic vibes followed by a meat-free burger from the BBQ and a kombucha
It's hard to imagine a better setting for a yoga class. And while we all know about the physical benefits of a regular yoga practice, it's the emotional effects that it has on our brains that really gives us mental clarity. Add a live orchestra and you have a unique approach to wellness.
This event will take you on a journey through different elements of sound, sensation and sequences. By the end of the class, you'll feel energised, empowered and ready for a delicious plant based burger and Kombucha from Neat Burger.
What's more, all attendees will receive a good bag packed with wellness and beauty goodies.
The Light Centre hosts Al fresco Pilates with Penny Jane - FREE
Saturday 21 August at 9am
A 45 minute classical Pilates class for all levels that will incorporate stretching with basic Pilates exercises. This will include neurone stretches for the neck and fascia release for the shoulders and feet. Suitable for total beginners and experienced students too
Penny Jane is a passionate individual and a fitness enthusiast with over 25 years' worth of experience in the fitness industry. In 2009 she received her Pilates Foundation Diploma and within her career she has trained well known Racing Drivers,Opera Singers and Professional Footballers.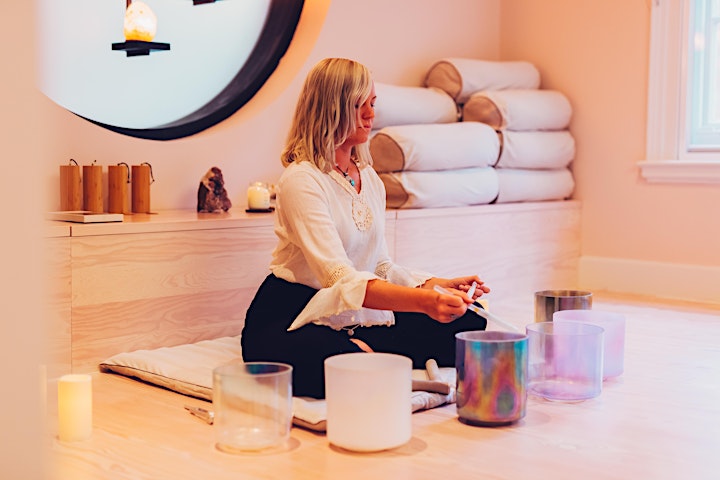 Re:Sound - Crystal Bowls Sound Healing session with Re:Mind Studio's Yulia Kovaleva
Saturday 21 August at 10am
A deeply grounding and immersive practice, our sound healing session harnesses the transformative effects of sound vibration and frequencies to nourish and rejuvenate from head to toe.
Also referred to as a form of vibrational medicine, this sound healing applies the vibrations of alchemy crystal bowls, to resonate deeper with our being and stimulate healing from within.
Join us to feel the power of these sound waves for a uniquely grounding and nourishing experience.
Run & Become host Running drills. Mobility exercises. Group 3k Run. 
Saturday 14 August at 9am.
Learn to help avoid knee pain and injury !
 Many runners suffer from knee pain and injury. Two of the main causes of injury are bad running technique and lack of mobility. Often runners overstride and heel strike landing on a straight leg which is high impact and can lead to injury.
Part of the problem is that most of us spend most of the day sitting which leads to a lack of mobility which makes it difficult to run well.
The first half of the workshop working on exercises to improve our mobility. The second half of the workshop we will learn a few simple running drills to help stop us overstrideing and then go on a short 3K run to put everything into practice.
The workshop will be led by Balavan Thomas who is a Chi Running Instructor and personal trainer and has been a runner for more than 30 years. Please bring a yoga mat for the mobility exercises and dress in clothing suitable for mobility work and running exercises.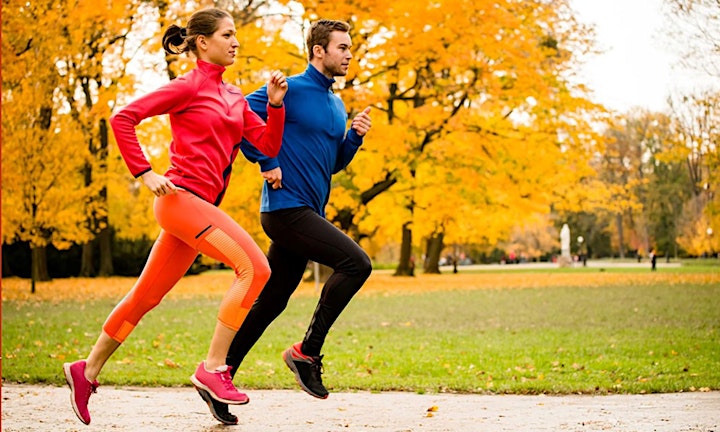 Hip & Healthy Yoga Brunch with Tessa Kelly
Heart-Opening Hotpod Flow, talk & Morena brunch
Saturday 14 August at 10am
Come and join Hip & Healthy for a morning of heart-opening yoga and a chat all about the power of positivity with founder, Sadie Reid, and health and happiness advocate, Tessa Kelly.
10-10.45 Heart - Opening Hotpod Flow with Isabelle from Hotpod Yoga
10.50-11.20 Healthy vegan brunch from Morena on the mat for the power of positivity chat
Barry's LIFT & Hermosa sweet treats & nutritional Q&A
Saturday 14 August, 2pm, 2.45pm and 3.30pm
Experience a complimentary taster of Barry's LIFT class outdoors. LIFT is Barry's newest signature small group strength-based class using dumbbells, resistance bands and your own hot bod - no treadmill required. LIFT is designed to improve body composition, build muscle mass, and rev your metabolism through focused, technical strength training.
HERMOSA, the smoothest, cleanest, tastiest, protein powder will be offering their signature protein pancakes as well as refreshing ice lollies and goodie bags and a Q&A session with nutritionist Lisa Blane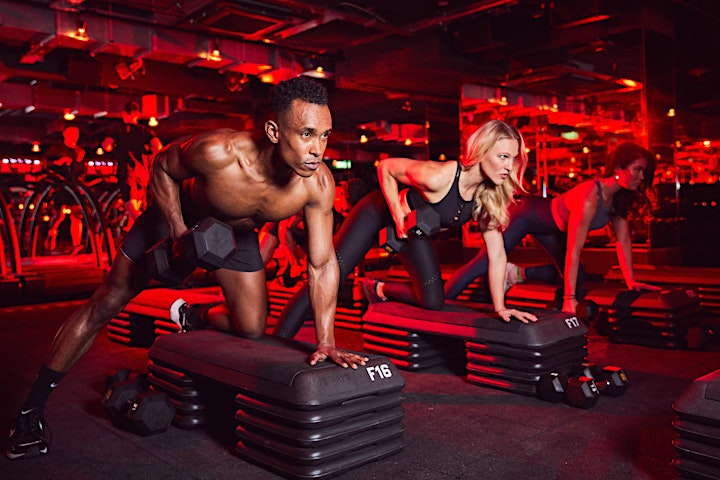 Mindful painting at MasterPeace
Saturday 14 August at 5pm
Paint the Cornish coast with MasterPeace accompanied by a complimentary scoop of cornish ice cream. This 90 minute painting experience includes everything you need to complete this stunning, acrylic piece by professional artist Lara Robinson. Working with a pre-outlined canvas, you'll be guided step-by-step through this beginner-friendly painting. MasterPeace is all about creativity as a mindful practice, it's about relaxing and unwinding rather than creating a masterwork.
So why not be whisked away to the Cornish Coast for a little creative retreat right here in the heart of the city this summer?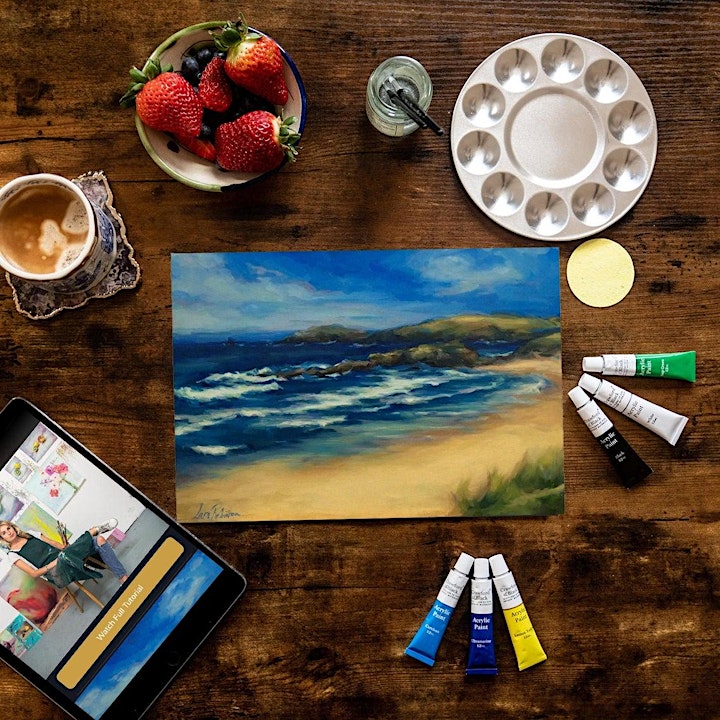 Pets Yoga and brunch at Wild by Tart
Sunday 15 August at 9am and 10.30am
Pets Yoga, are passionate about pets and their mental and physical wellbeing. During our sessions, we alternatively mix very gentle yoga with no balancing positions and cuddles time with our furry guests. We offer 30 minutes cuddling and 30 minutes of yoga surrounded by our furry guests per session. All the pets are as free to move, play, tease and cuddle our attendees during the yoga session as part of their socialization learning process.
After your cutness overload of Pets Yoga you will enjoy a delicious brunch at Wild by Tart of Turkish poached eggs with sage & chilli butter, spinach, pine nuts & grilled sourdough, fresh juice , tea or coffee. Please note all guests will dine together sharing plates style.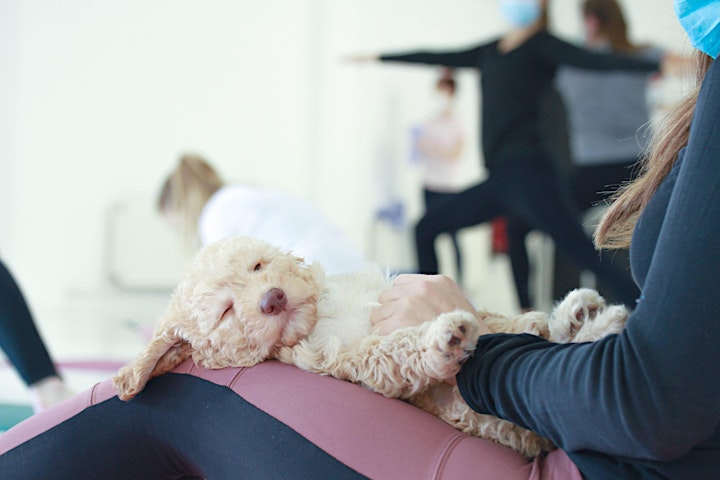 Kurinuki workshop at Studio Pottery London
Sunday 15 August, 10am to 1pm
Sunday 22 August, 10am to 1pm
Sunday 29 August 10am to 1pm
'Kurinuki' is the ancient art of carving objects from blocks of clay and today is one of the rarest practised ceramic techniques. It is incredibly therapeutic and offers a mindful making experience. Each piece is unique to the maker, by finding a perfectly imperfect balance that reflects your inner thoughts and records our individual movements.
Join Annette and Monica for this very special Kurinuki workshop, in a three-day retreat course, which offers a unique making experience that encourages kinder thinking and self expression in a calming, learning atmosphere. We will guide you through the making of a tea bowl, from start to finish, with expert tips and techniques from two Royal College of Art graduates.
Day 1 : Introduction of Kurinuki and mindful making
Day 2 : Decorating and glazing of your own tea bowl
Day 3 : A tea tasting celebration using your new tea ware
Classes can be booked for total beginners and those interested in upskilling their existing knowledge. All equipment and firing is provided as part of the package price of £218 per person. Only 10 spaces available.
Some participants may not be able to attend all three sessions, we can offer to glaze your tea bowl on your behalf with your own choice of glaze. This is £109 per person 4 spaces available.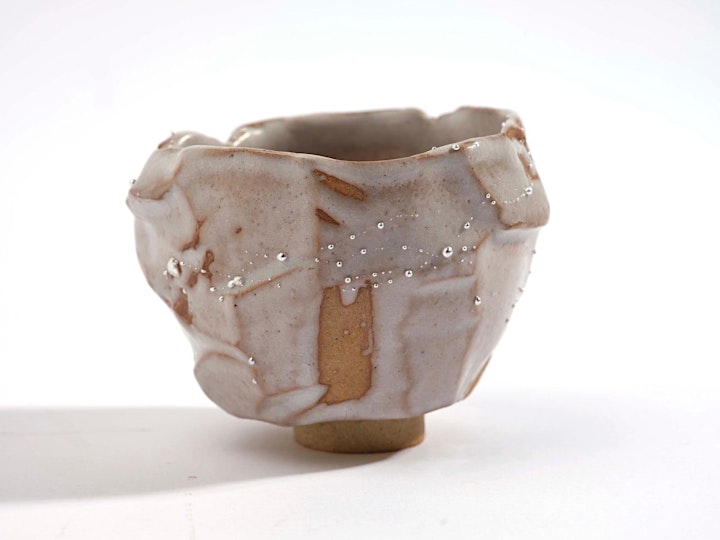 SMUK in conversation: Revolutionising the beauty and fashion industry with mindfulness and sustainability
Sunday 15 August at 2pm
SMUK is a Danish eco-friendly beauty and lifestyle studio in Eccleston Yards.
Joining the panel is former beauty editor of Grazia & Founder of Curate Beauty, Samantha Freedman, Nicole Windas, Founder of brand Ardere and Beatrice Turner, Sustainable Digital Entrepreneur and Ethical Fashion Enthusiast .
Drinks will be served post discussion with opportunity for questions and networking.
On Saturday 14th, you can also book in for a free consultation and and get 15% off nails! To book call 07743 552 098 or 0203 873 4568
Hotpod Yoga taster class - For first timers only, please pick one class.
Sunday 15 and Sunday 22 at 3pm
Hotpod Yoga's signature offering. Classes are heated to 37°C in their wonderfully immersive purple pod. Hotpod's classes are rooted in Vinyasa Flow – a style of yoga that synchronises movement and breath, to work the body and calm the mind. This class is suitable for all levels.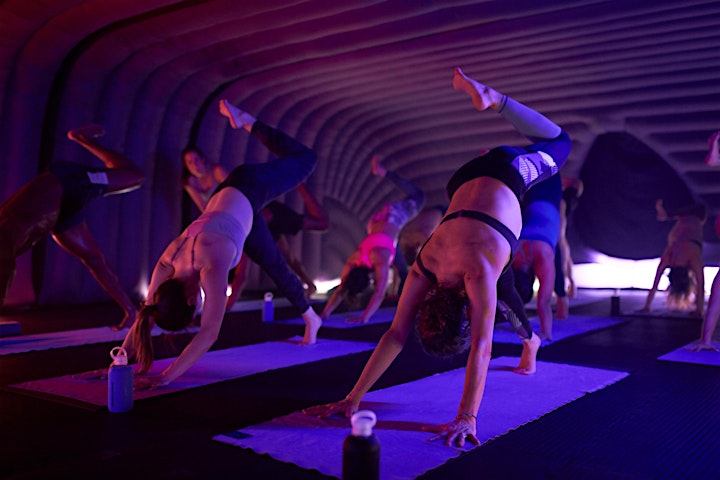 PLEASE READ THIS:
All events unless otherwise stated will take place in the central courtyard of Eccleston Yards, off 21 Ecclston Place, SW1W 9AZ.
Please arrive at least 15 minutes before your class and in appropriate work out clothing.
For any questions, just email us - Ecclestonyards@grosvenor.com
DISCLAIMER Please note that you must be over 18 to attend this event. The fitness classes are not suitable if you are in ill health, experience heart trouble, chest pains, dizziness, high blood pressure, bone or joint problems, or are pregnant (or have been pregnant in the last six months).