Trusted Voice of the Third Sector in Ealing. Come along and find out more!
About this event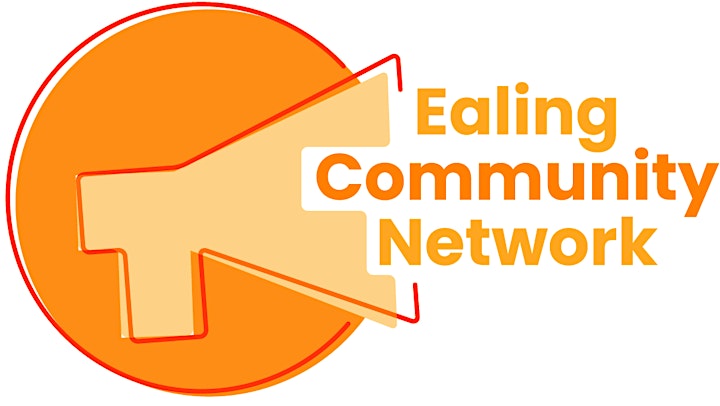 Come and find out:
More about ECN
What is ECN
What we are doing to be your Trusted Voice of Ealing's Third Sector
ECN has identified three priorities:
Community Wealth Building
Digital Inclusion
Inequality
Come along and find out what each of these priorities covers, how they affect you, your organisation and the third sector in Ealing.ECN Chair, Simon Hall, will provide updates on conversations he has been having with Council Officers and how we can all better work together.
The meeting will include elections and updates.
Organiser of ECN, You, Your Organisation - Why Your Voice Matters - ECN GM
About Ealing Community Network (ECN)
ECN is a FREE membership organisation open to all non-for-profit groups delivering services in the London Borough of Ealing.
It is funded and supported by Ealing Council and offers opportunities for an independent and collective voice.
The Network has been established since 2001 and is hosted by a member organisation as elected through the ECN membership.
The current host is Southall Community Alliance.
ECN's primary role is to ensure that the community and voluntary sector in Ealing has a collective voice and an accountable and democratic consultative body by which it can agree a collective view on key issues, communicates this effectively and constructively to strategic partners and vice versa; and elect ECN representatives onto key strategic bodies and partnerships.
The Network is committed to growing membership and representation.
For more information about ECN or to become a member, please contact Angela Dodwell, Programme Manager
E: ealingcommunitynetwork@outlook.com
T: 07579 777274
W: Coming soon. In the meantime, please visit the Southall Community Alliance website to find out more about ECN