Event Information
Refund policy
Contact the organiser to request a refund.
Eventbrite's fee is nonrefundable.
Unique course brings together theory and practical experience, it digs into how to apply building physics to the messy reality of retrofit.
About this event
"The strength of this course is [course tutor] Nick's depth of experience. You learn from the problems he has solved." Tim, Joiner.
With growing demand for householder green refurbishment, this high quality online course is designed for small-scale building firms, contractors and sole traders.
Run by experienced retrofit contractor Nick Parsons, across four sessions (and a COVID-safe practical in person session if possible), will help bridge knowledge gaps, understand materials limitations, respect airtightness and consider risks.
You may have experience of solid wall insulation or low carbon M&E works and want to extend your services, or you may want to underpin practical knowledge with theory.
Who for
This course is for sole traders, micro businesses, site managers at small firms who work on any building projects of which Part L applies.
Significant discounts apply for contractors who work in the Greater Manchester area.
The course focuses on the fabric aspects of work and therefore most relevant to general builders, joiners and those interested in becoming retrofit specialists.
Architects and consultants keen to understand retrofit from the contractor perspective and householders who are competent/keen DIY-ers may also find it useful.
Dates and Times
This is a four part course and all parts must be taken together. The practical session is an additional session with limited space. Places are given on a first come first serve basis.
Online sessions:
Tuesday 1st December, 5 - 6.30pm
Thursday 3rd December, 5 - 6.30pm
Tuesday 8th December, 5 - 6.30pm
Thursday 10th December, 5 - 6.30pm
Practical session:
Saturday 12th December10am - 12.00 noon
This will be a covid safe session in Islington Mill, Salford.
Attendees must complete all online sessions to receive a certificate of attendance.
Cost
Standard ticket - £35
Discounted ticket for Greater Manchester based Building Contractors - £19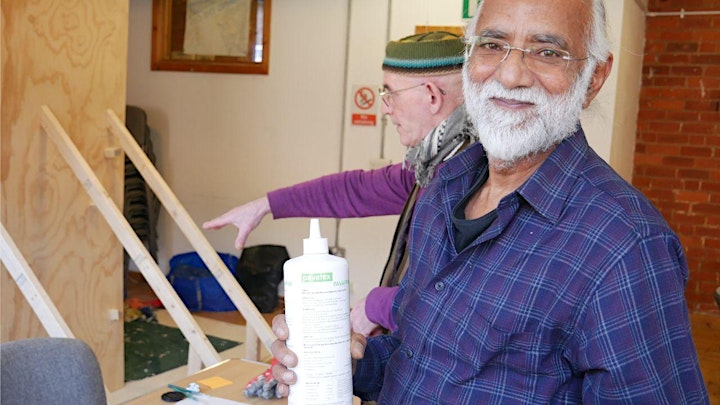 Course Content
Session 1 - Understanding retrofit, the drivers and approaches
Drivers for retrofit
Base-line surveys and assessment
Key Metrics and Measurements
Taking a Whole House Approach
Incremental retrofit
By the end of this session, participants will be able to…
Identify the key drivers for retrofit clients and projects,
Identify 'suitable' retrofit candidates,
Recognise the need for a base-line energy assessment and a whole-house plan,
Understand the challenges of 'incremental' retrofit,
Identify key principles of the 'whole house' approach in fabric improvements: thermal bridging, thermal bypass, airtightness and moisture management,
Understand the importance of a ventilation strategy in a retrofitted home,
Awareness of impact of fabric improvements on sizing of heating systems.
-------------
Session 2 - Taking airtightness seriously
Heat-loss through air-leakage
Air-tightness in retrofit
Ventilation, where and why it is necessary
By the end of this session, participants will be able to…
Recognise common air-leakage points in buildings,
Understand how to measure airtightness,
Understand which products are available to achieve high levels of airtightness,
Understand how to minimise air-leakage around common areas,
Understand where ventilation is necessary and how to balance heat loss with ventilation needs.
-------------
Session 3 - Doing insulation well
Fabric heat-loss
U values
Explore insulation options for walls, roofs and ground floors
Thermal bridging and by-pass
By the end of this session, participants will be able to…
Establish the usefulness of U values as a tool for assessing building performance,
Recognise 'Lambda', Resistance (R) and U values,
Recognise 'vapour-permeable' and 'vapour-control' methods of insulation,
State Building Regulations target U values for retrofit and extensions,
State the relative advantages and disadvantages of various insulation methods and materials,
Understand what is meant by thermal bridging and thermal bypass,
Recognise and overcome practical and detailing problems in insulating rooms in the roof,
Recognise the insulation options available for (particularly solid) walls.
-------------
Session 4 - Considerations and Standards for Retrofit
Baseline assessment and target setting
Building Regs: Part B (Fire), Part C (Moisture), Part F(Ventilation), Part J (Fuel Burning Appliances – link to ventilation), Part P (Electrics)
PAS 2030 and PAS2035: process, documentation and 'risk based' approach
Other building standards: AECB Building Standard, Passive House and EnerPHit, Carbon Coop 'Zero Carbon Ready' approach, STBA, NZEB
By the end of this session, participants will...
Understand of key standards and performance targets as applied to retrofit,
Understand the application and limitations of Part L in retrofit,
Have an awareness of the implications of other Building Regs for retrofit,
Have an awareness of of PAS2035 and PAS2030,
Have an awareness of other potentially relevant building standards.
-------------
Session 5 - Practical 'onsite' session
Demonstration of managing airtightness in loft eaves
Demonstration of dealing with tricky junctions in Internal Wall Insulation and External Wall Insulation
Handle and apply specialist materials including: airtightness products, wood fibre insulation, EPS insulation, lime rendering, lime plastering.
By the end of this session, participants will...
Gain practical experience of using specialist materials to install airtightness and insulation measures on walls, roofs and floor/ceiling junctions.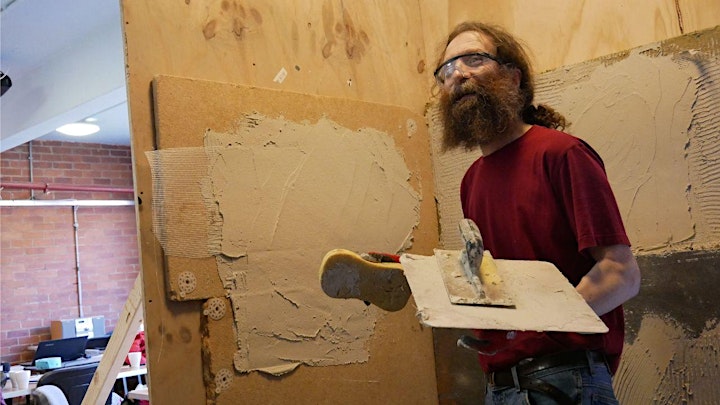 Course Tutor
Nick Parsons
"Nick is a fountain of retrofit knowledge." - course participant 2019
Nick has a wealth of experience in energy-efficient sustainable building and renewable energy having worked in the industry for 25 years. Nick is the lead tutor on the Eco-Refurbishment course at the Centre for Alternative Technology. For 10 years from 2000 - 2010 he ran a community-sector project in Sheffield promoting and demonstrating all aspects of sustainable building, based in an eco-refurbished terraced house, before going freelance in December 2010.
This course is run by People Powered Retrofit, a Greater Manchester-based home retrofit service.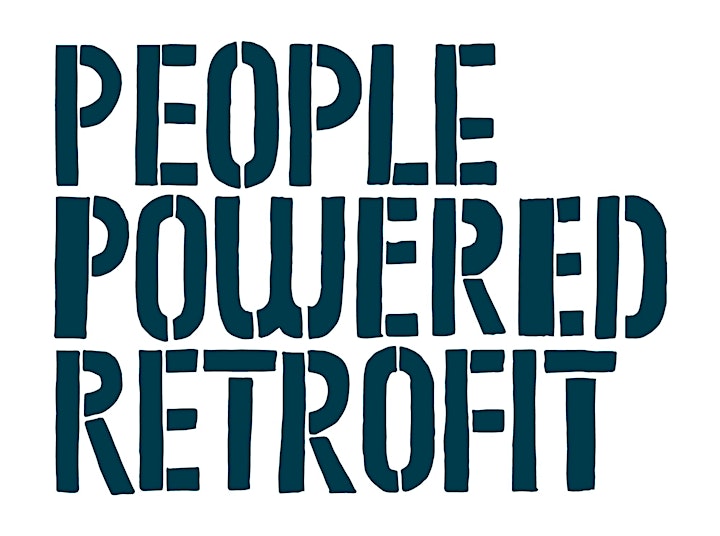 Date and time
Location
Refund policy
Contact the organiser to request a refund.
Eventbrite's fee is nonrefundable.
Organiser of Eco-Renovation for Builders
Based in Greater Manchester, we are a community energy organisation working to assist our members and the wider community to make large, significant reductions in their home enegry usage. Our work encompasses activities such as whole house retrofit, smart grid technologies and householder training programmes.