Description
You're invited to our Eco Sewing Party!
Offset Warehouse and Fabrications are thrilled to announce our Eco Sewing Party to coincide with Fashion Revolution Week.
Fashion Revolution is a global movement calling for greater transparency, sustainability and ethics in the fashion industry. We want to unite the fashion industry and ignite a revolution to radically change the way our clothes are sourced, produced and purchased, so that what the world wears has been made in a safe, clean and fair way
Join Offset Warehouse, Fabrications and our incredible guests of honour for a fun, creative and aspirational evening. The focus of this eco sewing party will be working with jersey/stretch materials.
Thursday 26th April 2018
Drinks Reception: 6.30pm
Sewing Demonstrations: 7.30pm
Doors close: 9.30pm
Whether you're a seasoned sewer, or have little or no experience but would love to have a go, there will be something for you. Just come along to Fabrications, on Broadway Market in East London. Here, you can spend a relaxing few hours after work discovering Offset Warehouse's beautiful ethical fabrics and learning the secrets from some of the best sewers in town. Then once you've watched the pros, you can have a go too!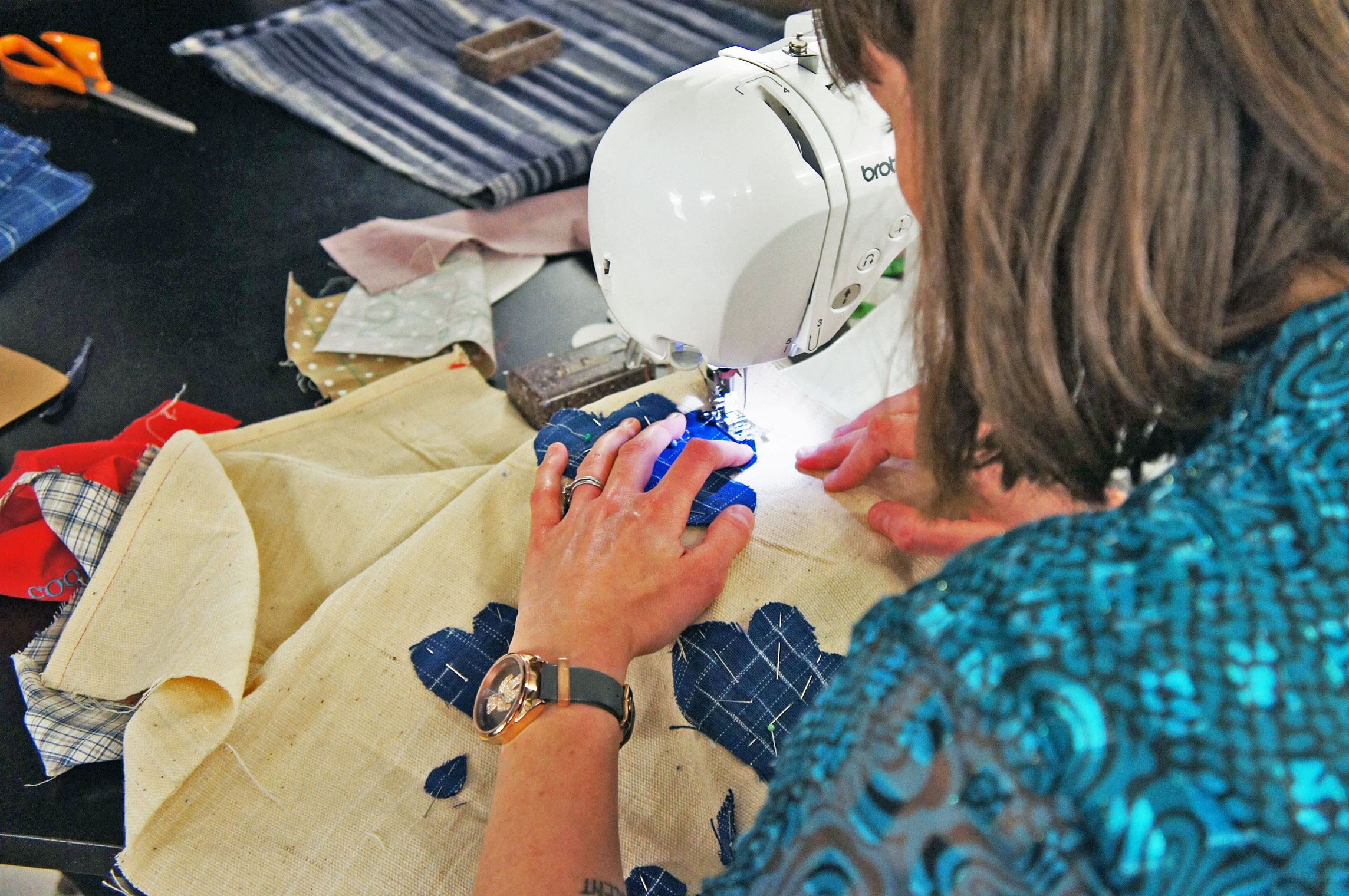 The Evening
With our special guests of honour manning the sewing stations across both floors, you can choose to be part of just one session, or dip into both. Then, with your enthusiasm fired up, there are additional domestic sewing machines available so you can have a go yourself. Of course, you can't be expected to create without sustenance! So to energise your creativity, we'll be laying on a complimentary spread of delicious drinks and nibbles.
First, choose your fabric…
Fabrications stocks a stunning range of Offset Warehouse eco fabrics, and as part of the evening, your ticket price is redeemable against your fabric purchase. All of the fabrics are sold by the half metre, so you can opt for 50cm or treat yourself to much more. The Offset Warehouse team will be there on the night to tell you about how each one is made, what makes it ethical and answer any questions you may have.
(Please note: any additional booking fees are not redeemable against the price of your fabric.)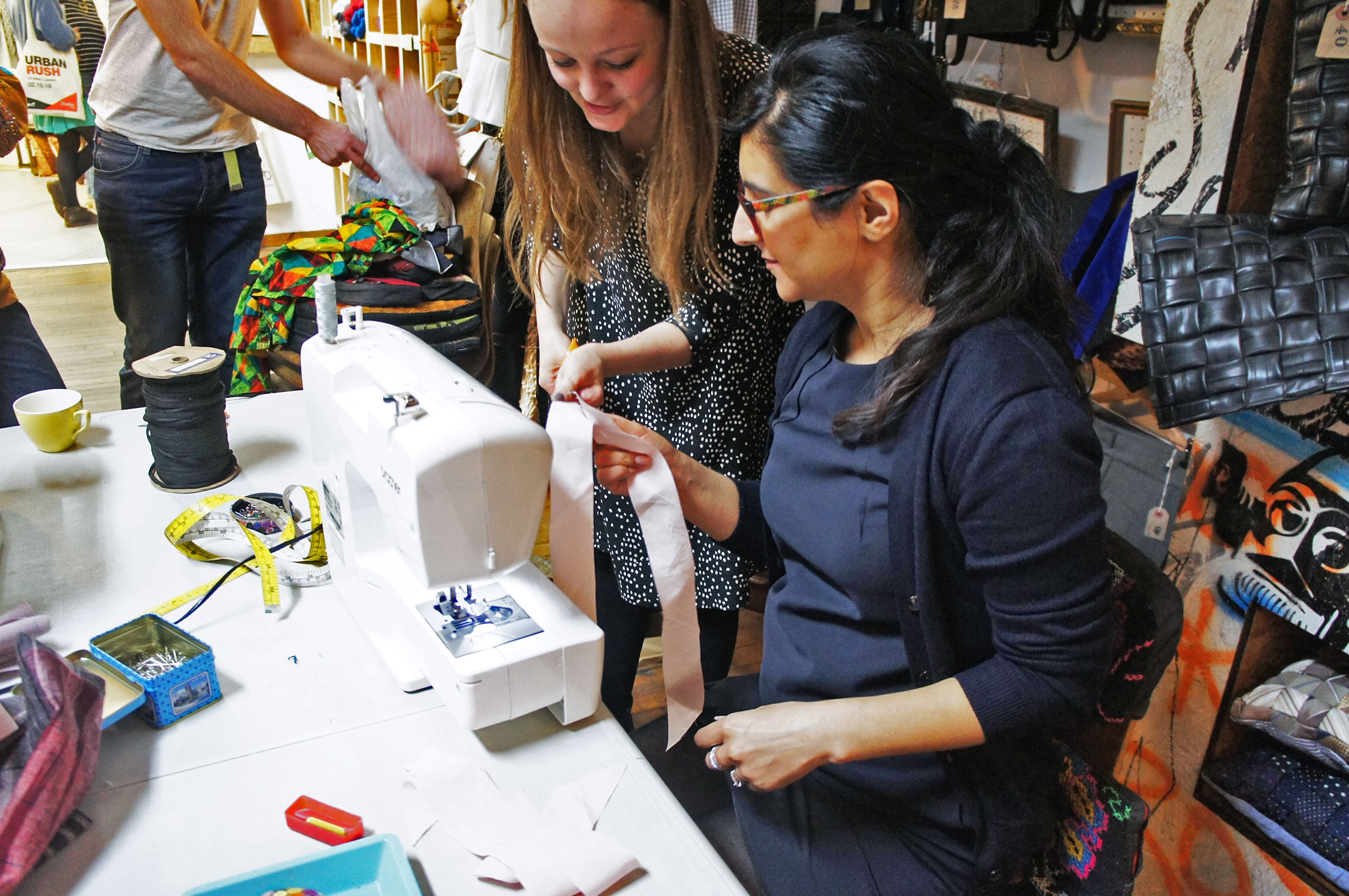 Getting Sewcial
This is a brilliant opportunity to network with like-minded people and industry experts, share your views and learn something new. If you're interested in sewing, the design industry or how to make a positive change in the lives of those who create your beautiful fabric and clothing... we can't wait to meet you.
Sewing For Change
The Founder and Director of Offset Warehouse, Charlie Ross, will also be there. At the core of her work is her passion to help the people who grow and weave their fabrics, and to prevent any further environmental atrocities associated with textile manufacture. It's her goal to source the most beautiful, hand-crafted and fairly-sourced fabrics, trims and threads from across the globe, and sell from one to hundreds of metres at affordable but fair prices. Most importantly, you can feel good knowing exactly where your fabric has come from and who has made it. They want to teach as many people about sewing ethically. From home sewers to big name brands – if you're using fabric in your designs, your materials purchases have the opportunity to make a huge positive impact!
About our Guests of honour
Tree ('Stitchless TV')
AKA Stitchless Tree, from her hugely popular sewing channel 'Stitchless TV' on YouTube. Tree is a generous personality in the sewing world, sharing her 30 years of sewing experience, cool designs inspired by high end fashion, tips and tricks transmitted via her entertaining step by step tutorials. If you don't already follow her channel we highly recommend you do! Much of Tree's work also champions a sustainable approach to fashion such as refashioning, simple designs that minimise waste and she constantly advocates local independent suppliers and manufacturers to her viewers.
Recently Tree has branched out into producing sewing patterns from her designs and tutorials. Hot off the press is her 'Sculptural Bucket Coat' which has been inspiring many home sewers to create their own interpretations. Tree will also be teaching how to make the coat at Fabrications on Sunday 29th April (only 4 places!)
Lydia Higginson (Made My Wardrobe)
On the 1st January 2016, Lydia started creating her dream wardrobe. By the end of the year, she had made over 60 garments and given away all the clothes she had ever bought from shops. Since the 1st January 2017, Lydia has only worn clothes she has made with her two hands! When she's not making her own dream wardrobe come to life, she works as a freelance seamstress and has been sharing her incredible skills teaching sewing workshops to creatives all around the UK. And the best news? She's ready to give her business its own permanent home in London! She's taken a massive leap of faith with a beautiful bright studio space in central London and is crowdfunding right now!! With your support, she can turn it into a gorgeous creative fashion and textile collective.
Come and meet them both at our Eco Sewing Party!
Offset Warehouse: Instagram | Facebook Fabrications: Instagram | Facebook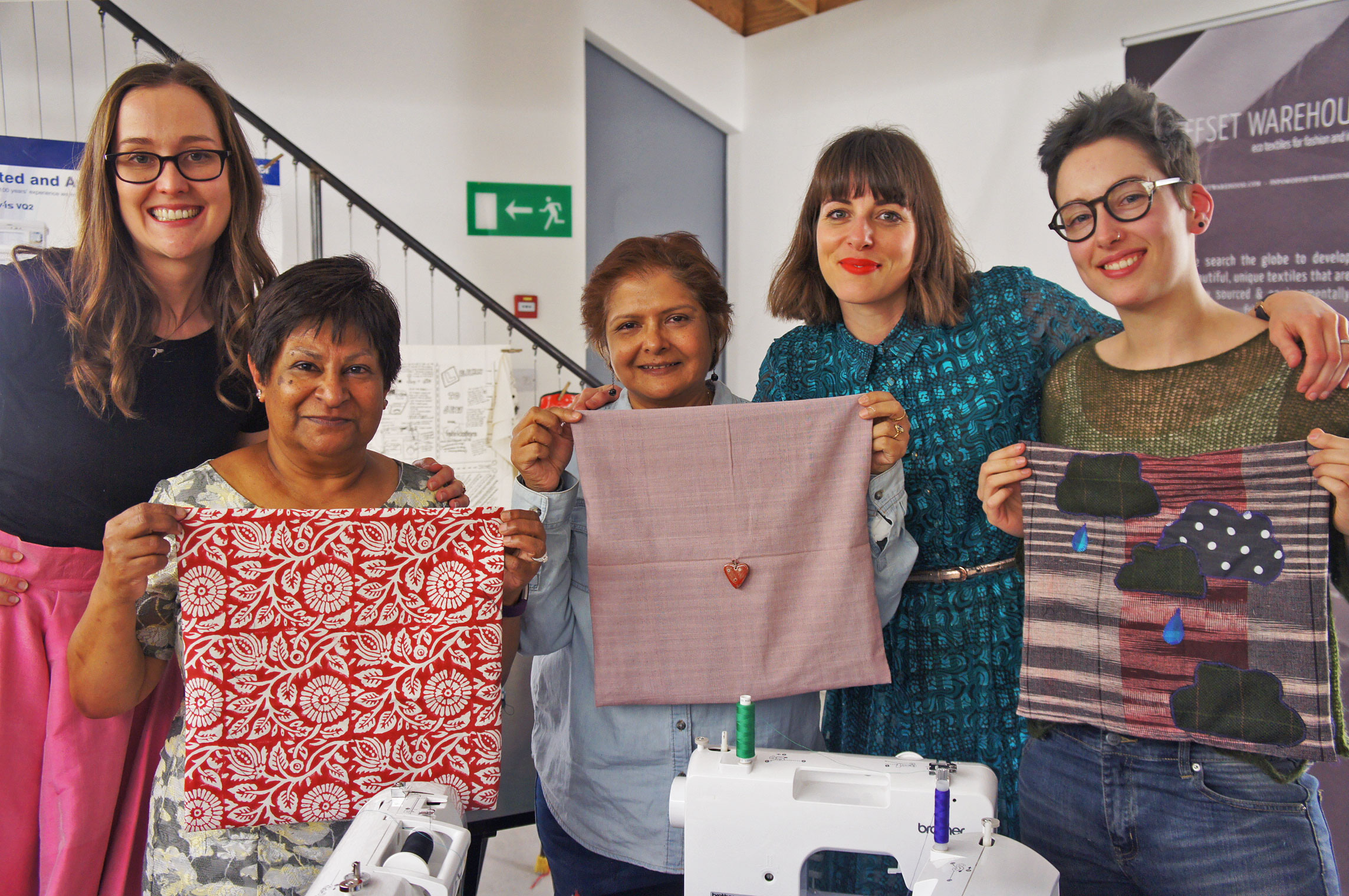 And another thing...
Every attendee will be entered into a free prize draw on the night - Prizes to be announced!