The ECOFeminism Conference discusses the evolution of ECOFeminism throughout history until today.
About this event
Join us to discuss the different forms of ECOFeminism, from the pioneers to the present.
Luisa-Maria MacCormack, Art Historian and Feminist Anthropologist, Co-founder of LDG (London Drawing Group) and BAHP (The Big Art Herstory Project), uncovers the link between ancient Earth Goddesses and Eco-Feminism.
Professor Alicia Puleo from the University of Valladolid (Spain), takes us on a journey to discover the history and theory of ECOFeminism. Puleo is recognized as one of the most relevant ecofeminist thinkers today.
Kate Metcalf Co-Director of WEN (Women Environmental Network) will teach us how to be more ECOFeminist today in our everyday life.
Time to take action for a healthier planet!
#EcofeminismFestival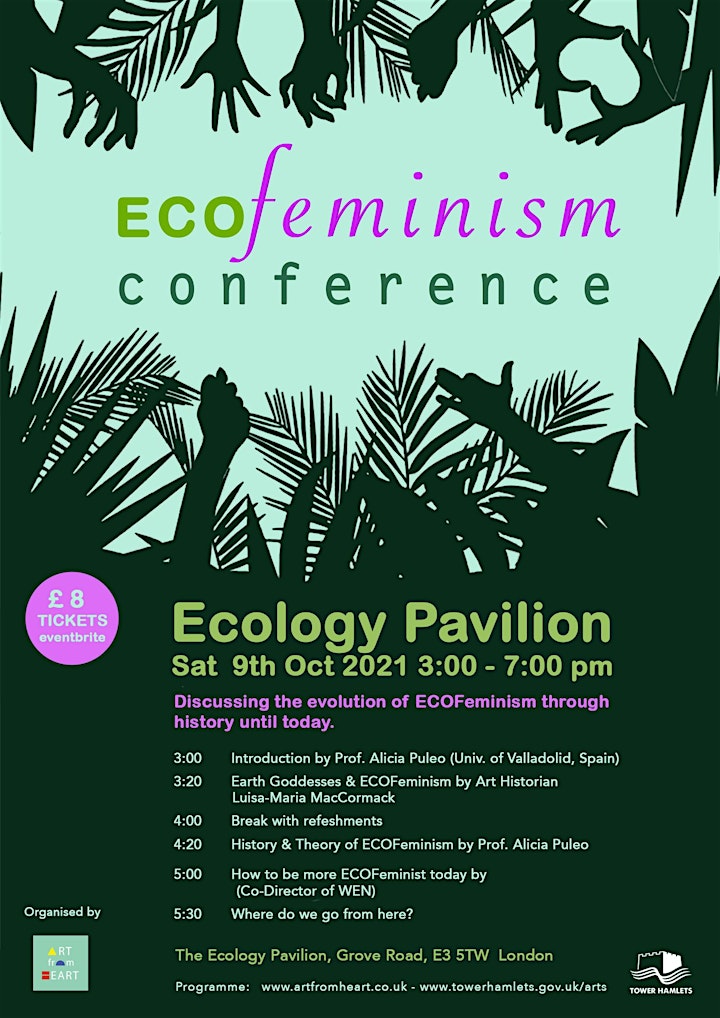 Organiser of ECOFeminism Conference