Bush Tales & Other Meanderings
About this event
Join us for a magical evening of Raw Life Drawing and Theatre Performance facilitated by Esther Bunting from Spirited Bodies.
Esther will share a series of short stories, some biographical, some about ancestors, and some about the natural world connecting with Ecofeminism.
Esther Bunting is a performer, playwright, event director & life model. In 2010, she created Spirited Bodies to provide a platform for women mainly, to try life modelling in a safe environment and gain a new sense of embodiment.
Most recently, she has been investigating the stories of some of her ancestors -an ongoing work which resulted in "ROOTS", a life drawing performance in 2019, premiered at "We Grow into the Forest' Exhibition curated by ART from HEART. Following this performance, Esther has further researched into her female family ancestry to develop this new performance for the ECOFeminism Festival.
Materials not included.
Refreshments provided.
#EcofeminismFestival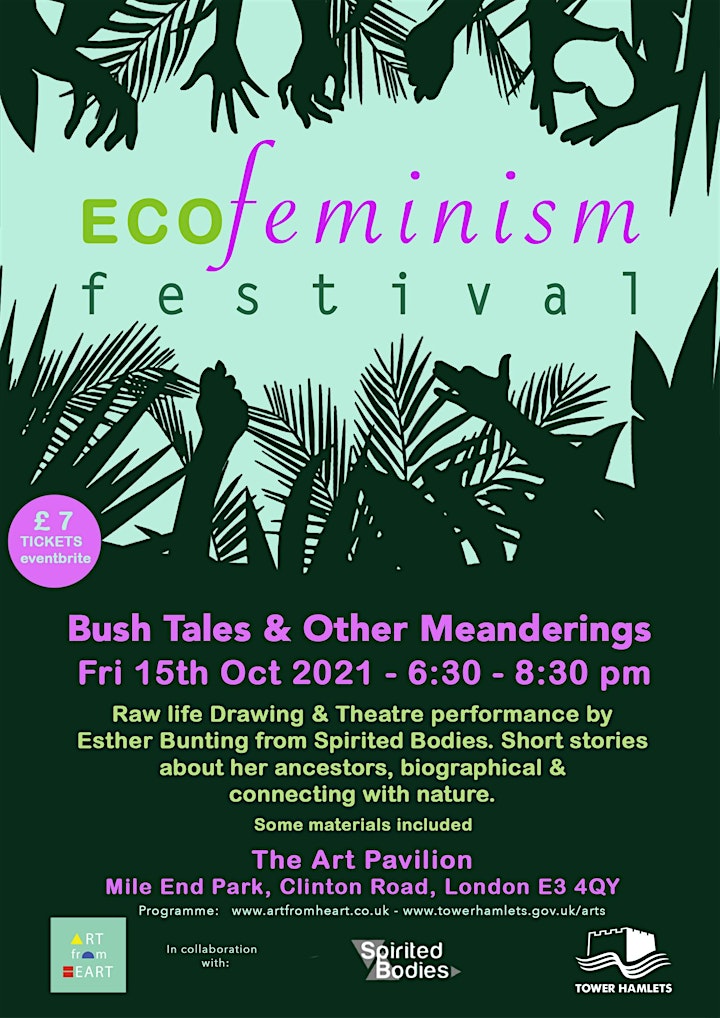 Organiser of ECOFeminism Festival: Bush Tales and Other Meanderings Performance