Superwoman Manual Performance
About this event
Join Us for the ECOFeminism Festival Closure with an interactive Performance by Jordina Ros and Pere Estadella from Ditada Group.
"The Superwoman Manual" performance is a critique in real time of the aesthetic impositions of the woman living under the dictatorship of false beauty.
Jordina Ros & Pere Estadella are multidisciplinary visual artists, performers, teachers and cultural agitators working with the language of the body, space and time.
They use audio-visual media for their multi-award performances that have taken them to different parts of the world: Japan, Mexico, the United States, Croatia, Italy, the United Kingdom, and more recently India. These different experiences enriched them as artists and humans thanks to the multiculturalism and exchange in connecting with people through the spirit of improvisation and audience participation in their performances.
For more than three years their projects have been gravitating to performance. The curiosity to work with their bodies and to be able to stir emotions, consciences in the spectator lies in an important field of work where their performances are currently fused with the environment where they live.
This is an audience participatory event.
Refreshments included.
#EcofeminismFestival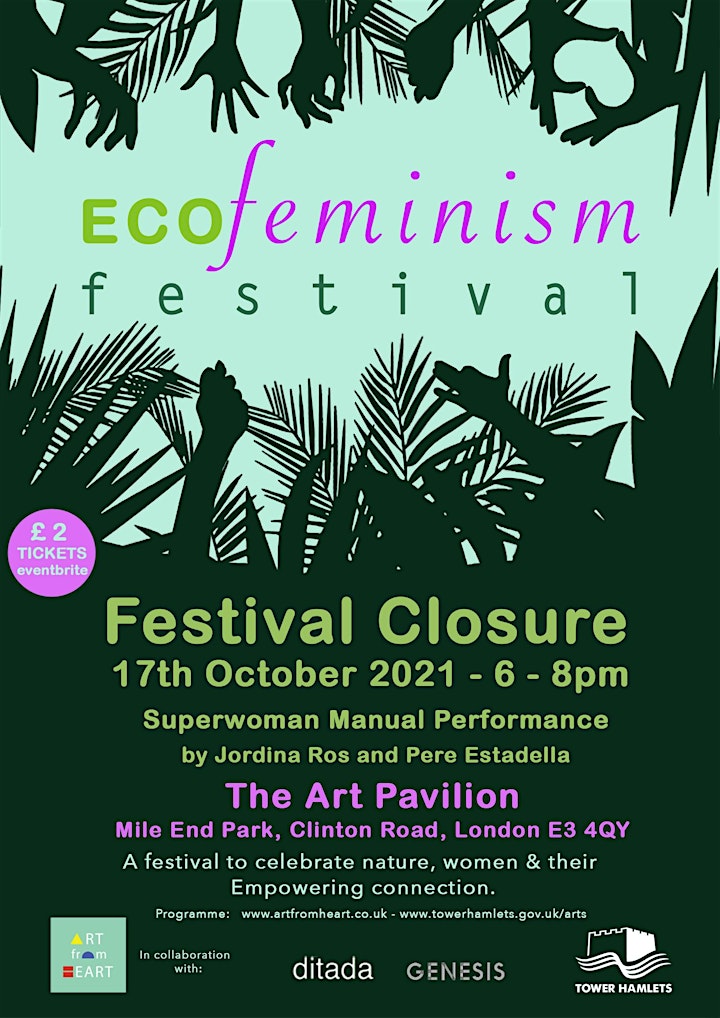 Organiser of ECOFeminism Festival Closure: Superwoman Manual Performance