Location
UKFast Campus, Birley Fields, Manchester, M15 5QJ
Description
By now we all should know the importance of speed when it comes to websites and technology. But what about across the business as a whole? Jonathan Bowers, Managing Director of cloud infrastructure firm UKFast discusses the importance of speed when it comes to maximising overall business output. From the infrastructure your hosting solution is built on, to the experience provided for your ecommerce customers; accelerating your business practices ultimately increases conversions and Jonathan shares how.
This Working Lunch event is for retail marketers and ecommerce professionals to be able to network and share learnings and discuss issues with their peers. It is free to attend, a light lunch and drinks will be provided courtesy of our founding partners Oban Digital, Certona, Greenlight/OneHydra, Demandware, Salesforce and UKFast This event is only open to people in retail and ecommerce roles, not vendors we're afraid.
Date: Tuesday 14th July
Venue: UKFast Campus, Birley Fields, Manchester, M15 5QJ
Time: 12.30pm - 3.oopm
Today's Speaker
Jonathan Bowers – Managing Director - Jonathan Bowers, previously the Communications Director at UKFast, became Managing Director of the firm in April 2012 after founder Lawrence Jones made the decision to take more of a strategic role as the firm's CEO. On the advice of close friend Richard Branson, Lawrence chose Jonathan as his right-hand man and, since then, he has been actively responsible for the day-to-day running of the business. Working with the directorship and senior management team, Jonathan focusses on clients and the team, and is heavily involved in training, recruitment and corporate relations. His endless energy, positivity and compassion make him an integral part of the UKFast family. Prior to joining UKFast, Jonathan spent two years as a broadcast journalist with Independent UK radio and the BBC, followed by two and a half years developing writers on all disciplines for the BBC's New Writing department.
Our Partners
Oban Digital is one of the UK's leading international digital marketing agencies. We've been thinking global, acting local since 2002. Our ethos is to improve the performance of global websites and online platforms using local market knowledge and real cultural influence. The most successful online marketing strategies always put local insight first. That's why you'll find us in more than 30 countries worldwide, optimising campaigns to markets and people – not just languages. Our unique combination of Multilingual Search and Cultural Conversion Optimisation delivers a consistent consumer experience wherever the click happens. Global knowledge, local insight. That's Oban. Multilingual Search and Conversion. For more please visit www.obandigital.com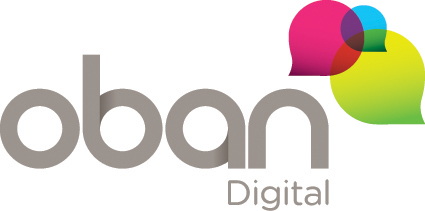 Greenlight designs builds, deploys and measures marketing solutions and campaigns across Search, Social, Display, Mobile, eCommerce, and more. OneHydra, a subsidiary of Greenlight, is an enterprise SEO platform built to optimise large ecommerce sites. By analysing and automating SEO at scale, it significantly improves the quality, quantity and speed of SEO delivery and revenue growth within weeks. For more please visit http://www.greenlightdigital.com and http://www.onehydra.com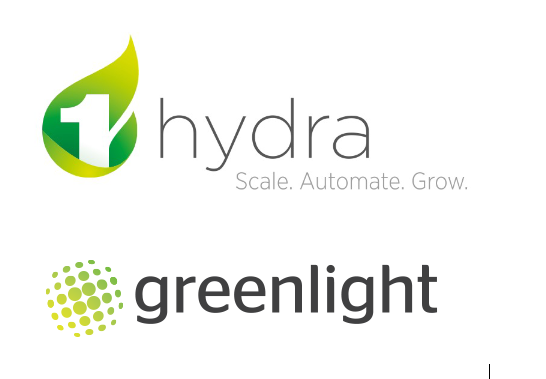 Certona Delivering personalised customer experiences for the world's most popular brands, Certona is the leader for true omnichannel personalisation. Trusted by more than 500 top ecommerce sites, Certona's cloud-based personalisation platform increases engagement and conversions by leveraging one-to-one behavioural profiling, Big Data insights, and predictive analytics to serve up individualised content, promotional offers and product recommendations across all customer touch points. Combined with a flexible decision engine and contextualisation, marketers can harness the power of real-time behavioural profiling while maintaining control over their personalisation strategies.www.certona.com

Demandware the category-defining leader of enterprise cloud commerce solutions, empowers the world's leading retailers to continuously innovate in our complex, consumer-driven world. Demandware's open cloud platform provides unique benefits including seamless innovation, the LINK ecosystem of integrated best-of-breed partners, and community insight to optimise customer experiences. These advantages enable Demandware customers to lead their markets and grow faster. For more information, visit http://www.demandware.com call +44 203 481 1076 or email info@demandware.com.

UKFast Hosting and colocation firm UKFast puts the heart in hosting; connecting businesses with their clients 24/7/365 by custom-building its own data centres, filling them with best-of-breed technology and connecting them to the internet at the fastest speeds possible. We're big enough to deliver and small enough to care - we've achieved a £23 million turnover but remain wholly owned by the family that founded us in 1999. We've spent 15 years developing a team of 200 extraordinary people and a portfolio of products that we're incredibly proud of. Our technology allows the baggage carousels at airports to work, packaging for pharmaceuticals to be printed correctly, and armed forces to communicate with their loved ones. With more than 500,000 domains and 5,000 clients, UKFast is responsible for the internet fortunes of some of the world's biggest brands and most exciting startups. From day one, our focus on customer service has been the driving force behind our growth and it continues to set us apart from other providers in our industry. www.ukfast.co.uk
Salesforce
Net Media Planet is an award winning paid search and performance display marketing specialist helping ambitious brands maximise the potential of their online marketing. Based out of London, UK we work with clients ranging across sectors including retail, travel and finance. We operate across over 100 countries, in over 55 languages and generate client revenues of over £100 million annually. Since launching in 2004, Net Media Planet has received numerous industry accolades. Most notably, Net Media Planet has been listed in The Sunday Times Tech Track 100, the Deloitte Fast 50, and received a commendation in the National Business Awards, South England. www.netmediaplanet.com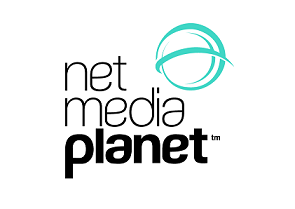 Salesforce Founded in 1999, Salesforce is the world's largest provider of CRM software and the world leader in sales, service, marketing and cloud platforms used by many businesses. Some are specialist, fast growing, SMBs like The Chapar, whilst others – such as Coca-Cola Enterprises, Philips and GE – are universally recognised world leaders in their fields. The company has received a number of accolades, including being voted the most innovative company in the world for the last four years by Forbes magazine; Fortune 100 Best Companies to Work For (seven years in a row); And locally we've been voted as the UK's third Best Workplace in the Great Place to Work survey. The Shopper Success Platform from Salesforce enables retailers to personalize every customer's journey everywhere, empower employees to best represent the brand, and deliver a layer of agility to drive continuous innovation and differentiation in a hyper competitive market. www.salesforce.com