About this Event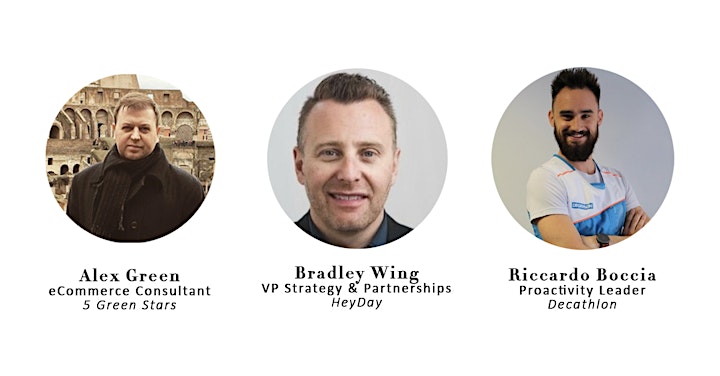 The Fashion Network in association with the Ecommerce Club have teamed up to bring you a much needed webinar, looking at what fashion & FMCG ecommerce businesses can and should do during this challenging period brought on by the coronavirus.
We now recognise that event based face to face networking will be difficult for the next few months, so we have designed a package of content marketing, and webinars in order to keep you connected and continue to provide professional development support.
SOME OF THE DISCUSSION POINTS:
What significant changes have you seen over the last few months of etail?
Will consumer buying behaviours change now and in the near future?
How might the customer experience/journey need to change?
Will the automation of customer service be ever more crucial?
Have you seen a huge spike in customer service interactions and has the type of interaction shifted from phone calls to email and chat? What does the new split look like compared to pre-lockdown?
How has the team/tech needed to change and will this continue after lockdown has been lifted further?
Are you noticing much in the way of online personal shopping and if so with who and what are your thoughts to this channel of communication?
How will international sales be impacted?
You have clients in a number of regions, does there seem to be any significant difference between ecommerce prevalence in North America, Paris, the UK?
What marketing/communications should retailers be doing right now and how should you position your brand?
What opportunities are out there now?
Who's adapted well?
What does ecommerce look like for the rest of 2020? And there has already been some attrition will many more retailers go out of business or have we lost the ones that were struggling anyway?
SPEAKERS:
- Alex Green: Ecommerce & Online Marketing Consultant, formally at Grenade, I Saw it First, LOTD, Pretty Little Thing, The Works, Ann Summers.
- Brad Wing, VP Global Strategy, heyday.ai
- Riccardo Boccia, Proactivity and Live Chat Leader, Decathlon UK
Chaired by: Davina Lines, MD, Ecommerce Club