Ecomythic Psychodrama

Friday, 29 January 2016 at 09:30

-

Saturday, 30 January 2016 at 17:30 (HKT)
Event Details
Ecomythic Psychodrama
A two-day workshop 

with Geoff Berry and Julie Lacy


Friday 29 and Saturday 30 January, 2016
9.30am to 5.30pm each day
at the Good Lab Mini-Theatre, West Kowloon
This is an opportunity to expand our awareness of being human on earth.
What timeless myths speak to this cross-cultural adventure?
What can we learn from ancient peoples and wild places that can add value to our contemporary lives?
What does it mean to be truly responsible to our social and ecological communities?
Ecomythic Psychodrama offers you keys to create lasting connections with the more-than-human powers of nature and the universe.  
Come together as co-explorers in an atmosphere of 100% support and commitment to your wellbeing and evolution as a conscious individual.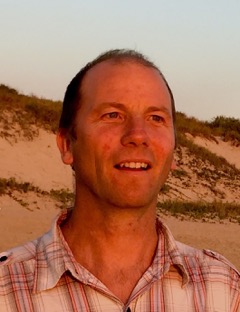 Dr Berry's Ecomythic view of humanity and the personal psyche has been widely published in academic journals and is now being offered to the public in a unique workshop format, where his principles and research content are combined with the exceptionally dynamic techniques of psychodrama – a creative action based modality that brings personal and collective story to life via dramatized enactment.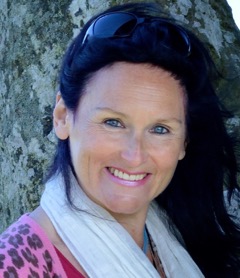 He co-facilitates with Julie Lacy, UK-registered psychodrama psychotherapist, writer, and educator. Utilising the synergy of a group process, Julie directs and co-creates with participants to provide pportunity for exploration, raised awareness and transformation. 
Both facilitators have roots in Melbourne, Australia, and travel worldwide sharing their knowledge and passion for a deeper experience of being human on earth. 


Please also visit  www.belonging.org.au for more information about Geoff Berry's work


"It was a privilege to be part of such profound and pioneering work…
To combine ecology and mythology and to explore it on a personal level
is an unbelievably powerful gift"
Briony Tronson, Melbourne
When & Where

The Good Lab
L1, The Sparkle
500 Tung Chau Street
West Kowloon
Hong Kong SAR China

Friday, 29 January 2016 at 09:30

-

Saturday, 30 January 2016 at 17:30 (HKT)
Add to my calendar
Organiser
Ecomythic Psychodrama is a new pathway to deepening our connections to authentic self, community and nature. Participants engage in creative action in an intimate group setting where knowledge and awareness are expanded through the vitality of the psychodrama process.
Playback Theatre adds value in enhancing and deepening the workshop experience through open social dialogue and exchange. 
Having introduced Playback Theatre to Hong Kong in 1996, Veronica is returning to her original home in Asia with new ways to share her passion for playful mindfulness and creativity.
Veronica now introduces ECOMYTHIC PSYCHODRAMA with facilitators Dr Geoffrey Berry and Julie Lacy for your personal and collective transformation. 
Organiser - Hong Kong-born Eurasian Veronica has been performing, organising, and delivering training programmes of Playback Theatre for over 25 years around the world. She now lives in London and is director of True Heart Theatre (www.trueheart.org.uk), founder-member of London Playback Theatre (www.londonplayback.co.uk) and a board member of the Centre for Playback Theatre (www.playbackcentre.org). She is also an Accredited Playback Theatre Trainer and the founder and co-director of the School of Playback Theatre UK (www.playbackschooluk.org).
Facilitator - Dr Geoffrey Berry's PhD was on the symbol of light as a representation of power, abundance and transcendence. His approach and concerns are ecological as well as spiritual, and his knowledge base includes modern, ancient and indigenous contexts. Geoff's vision is to combine his deep awareness of mythology, mindfulness and the traditions of nature wisdom into a package that responds to our challenging times with poise, empathy and generosity. He has been Chairperson of the Melbourne Zen Group, owned and operated an arts business, managed a Higher Education institution, and has taught myth, symbol and ritual, archetypal psychology, cosmology and consciousness, as well as many forms of literary and cultural studies, history, philosophy and communications.
Facilitator - Julie Lacy is a UK-registered psychodrama psychotherapist, educator and writer, with a performance arts background.  She focuses on and is uplifted by Story, as the essence of building relationship with Self and others. As a practitioner of psychodrama, she's enlivened by our stories in action, and how our engagement in spontaneity, play, drama, narrative and performative ritual connects us to our personal and collective unconscious. Julie has worked in prisons, hospitals, schools, universities, theatres, television, and government and non-government agencies in the arts and health sectors in Australia, Asia, and Europe.  She has written for and performed in theatre and TV and has co-written a chapter in Healing the Inner City Child; Creative Arts Therapies with At-risk Youth (JKP). Julie has extensive experience working with trauma survivors and is a Group Facilitator for Veterans and Veterans Families Counselling Service. Her professional interests include neuroscience as it applies to psychotherapy, intergenerational trauma, positive psychology and spiritual evolution.