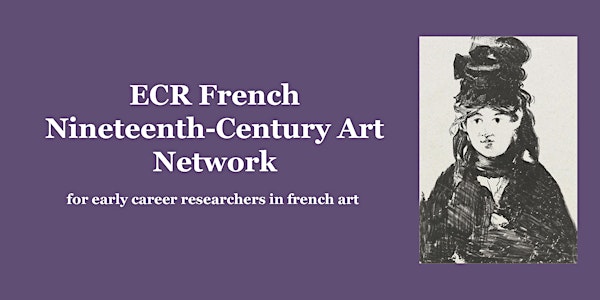 ECR French Nineteenth-Century Art Network Welcome Session
ECR French Nineteenth-Century Art Network welcome session - We'd like to welcome those looking to get involved with the network
About this event
ECR French Nineteenth-Century Art Network - Session 1
In our first session we would like to hear about your current research and research interests and what you would like to get out of the sessions/network. We will aim to set out our programme of forthcoming events and how we envisage the network to go forward.
This is a virtual event - the Zoom link will be sent out on the day. For any issues please get in contact via email and we will try and help as best we can.
The network will meet (roughly) once a month virtually via Zoom. It is open to current PhD and research students as well as ECR's who have recently graduated and are making their way in the world of academia/museums/education/arts or heritage. It is global, open to those located anywhere in the world who wish to join. Feel free to join, participate and we hope to create an engaging, diverse, fun and rewarding community.
For further updates/information follow our Twitter or sign up to our mailing list or if you wish, drop us an email ecr.nineteen@gmail.com