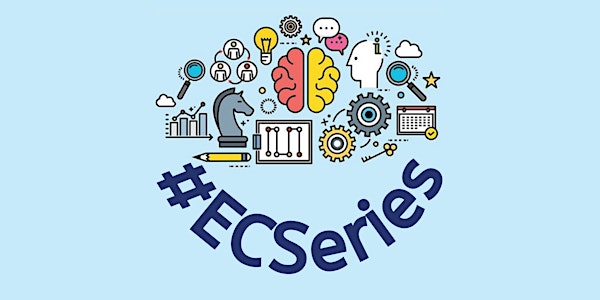 #ECSeries: Differentiation within the classroom. Presented by Bukky Yusuf
#ECSeries: Differentiation within the classroom. Presented by Bukky Yusuf
About this event
Differentiation is a pragmatic process that enables teachers to maximise each student's learning in the long term. It is the process of giving students appropriate levels of feedback, scaffolding, and targeted practise to support them in achieving these common learning goals.
In this webinar, Bukky Yusuf FCCT will define the purpose of differentiation and why it is important for ensuring the progress of all learners, provide strategies to overcome differentiation challenges on a day-to-day basis, and give practical examples of differentiation approaches in the classroom.
Bukky Yusuf is a senior leader, science teacher, and coach. She has undertaken a number of leadership roles within mainstream and special schools. Bukky's focus on the impact that educators can make is reflected in the presentations that she delivers at local, national, and international levels. Furthermore, Bukky supports the development of educators at all levels and promotes projects that help colleagues maintain their well-being. Bukky is well known by her Twitter handle @rondelle10_b
As part of her commitment to increasing diverse leadership within education, she participates in several initiatives and organisations. These include her roles as an ambassador for Leadership Matters, a Network Leader /coach for WomenEd & BAMEEd and a Steering Group member of the teacher5aday well-being initiative. She co-edited 'The Big Book of Whole School Wellbeing' which was released in October 2021.
This event is open and free to Members of the Chartered College of Teaching only.
The Chartered College of Teaching supports 45,000 members to become more evidence-informed in their practice. The cost of this brilliant professional development is £47.50 per person, £23.50 per ECT, discounts are available for schools who wish to sign up 3/4 staff, further discounts available for group membership of 100+ joining.
If you would like to join us or find out more, then please sign up here https://chartered.college/join
Technical support
Make sure you are logged into the eventbrite account that the ticket is attached to (please note that we do not have access to your login details as Eventbrite is a third-party ticketing service, please contact Eventbrite directly)
If someone ordered on your behalf, you will need to claim the ticket. This will be an email from Eventbrite with a link - please feel free to order a new ticket if available
A common issue we are finding is when attendees order a ticket using a different email address (personal / work) to that of the Eventbrite account they're logged into. This will trigger Eventbrite to issue a 'claim your ticket' email and you will need to follow the advice above (point 2)
If using an iPad/iPhone/Android or similar device with the Eventbrite app, there are currently bugs being reported where the app will fail to load the event. Please use your web browser in these instances rather than the app (you may need to uninstall the app).
Please ensure that you refresh the page after logging in rather than clicking to go back as this will likely load the previous screen rather than a new state (logged in)
If you are still having issues accessing the event, please email events@chartered.college for support