Ecstatic Dance Festival London - A Joyful Indoor Autumn Gathering!
Description
♥ Ecstatic Dance Festival London ♥
A Joyful One-Day Indoor Autumn Gathering- Saturday, November 16th, 2019 in a stunning venue in Central London
Ecstatic Dance DJ's, Live Music, Gong Bath, Cacao Ceremony, Community Connections...
❀ plus in the evening - Ecstatic Saturdays! our very special Saturday night Ecstatic Dance / Conscious Rave event plus* Raw Cacao + Sound Journey and More! You're gonna love it!
❀ The pre-festival warmup session is on Friday, November 15th - Cacao Dance Tribe 8:30pm-10:30pm featuring Afro-Brazilian master drummer Jansen Santana on live percussion. Please book here!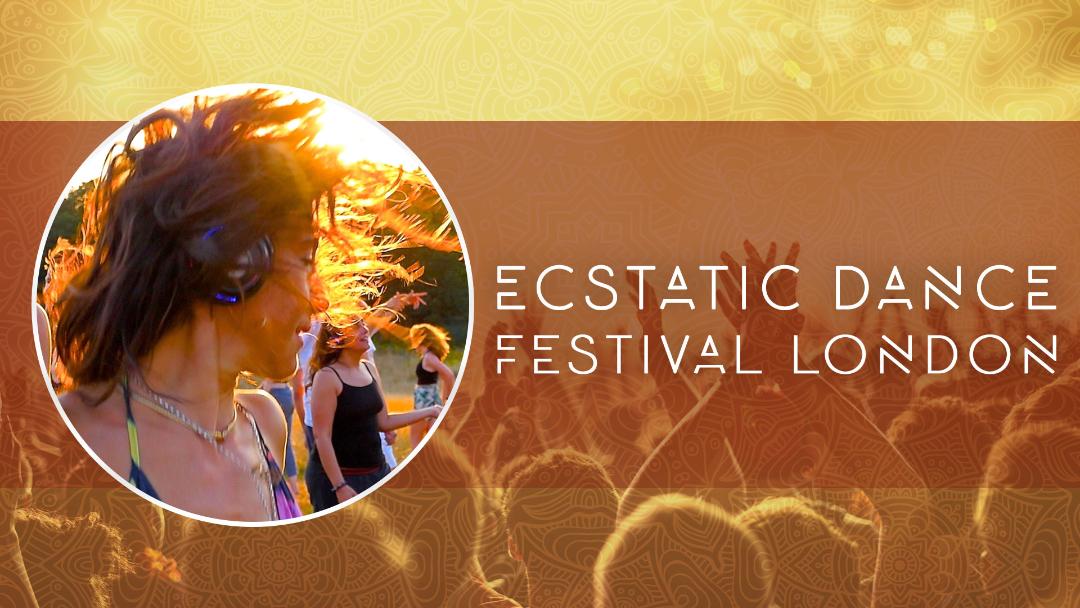 SCHEDULE FOR ECSTATIC DANCE FESTIVAL LONDON
MUSIC - MOVEMENT - COMMUNITY
Saturday, November 16th:
Daytime Schedule
❀ 1:00-1:15pm Arrival (doors close at 1:30pm)
❀ 1:15-3:20pm Opening circle & ED with Ecstatic Dance London

❀ 3:20-3:50pm The HeArt of Hugging (and setting boundaries!)
❀ 4:00-5:00pm Relaxing Gong Bath / Sound Healing Journey with George Kleopas
❀ 5:20-6:20pm Biodanza dance class
❀ 6:40-7:40pm Kundalini Active Meditation
Evening Schedule
❀ 8pm-10:30pm Our evening event: Ecstatic Saturdays + Cacao Ceremony + Sound Journey featuring Live Drumming from master Brazilian percussionist Jansen Santana!


Ecstatic Dance Festival London
❀ When? November 16th, 2019 1pm-10:30pm
❀ Where? The Urdang - The Old Finsbury Town Hall, Rosebery Ave, Islington, London EC1R 4RP
❀ What to bring?
- Loose comfortable clothing suitable for dance/movement
- a reusable water bottle (you can refill at the venue)
- Yoga mat and blanket for the sound journey (Essential!)
- Packed Lunch and/or food to share (if coming for the daytime event)
- There will be time for teas (complimentary), connections and yummy raw chocolates and treats for you to purchase in between some of the sessions.
Ecstatic Dance London Guidelines:
1. No talking on the dance floor
2. Drug-Free, Smoke-Free, Alcohol-Free environment
3. Mobile phones muted and out of sight (Please note this event will be captured!)
4. Care/Awareness for the space and each other
5. Move your body however you wish
6. You can dance alone, or with as many partners as (you) like to join. (If you'd rather not dance with someone, thank them for the offer by placing your hands in prayer position at your heart – Namaste.)
What to Expect:
1. Next-level, conscious, inspiring electronic dance music
2. A beautiful sacred space
3. A safe space for you to dance freely in
4. Vibrant people who love to dance and love music!


Please check out some of our videos on youtube:
4) Ecstatic Dance London/Silent Disco
Please join our meetup community for updates on all our events: https://www.meetup.com/london-ecstatic-dance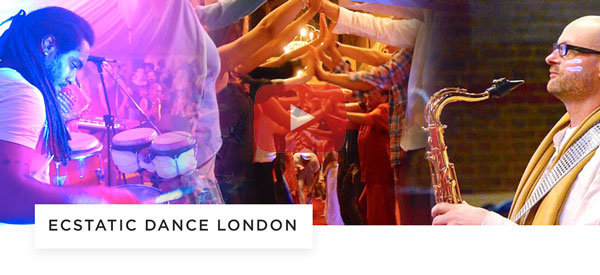 Exciting events for your Calendar!!
Our video from last years event in Portugal: https://www.youtube.com/watch?v=dfkBWdMIV4o
- An experiential playground for co-creating transformational experiences. - Life-affirming retreat beyond the old Drug and Alcohol paradigm.
Spaces Limited to 60 dancers - Book tickets soon as this event will sell out!
Super Earlybird Discounts available here!
The small print, always read the small print!
– Dancers enter at their own risk. Urubu School of Transformational Arts accepts no responsibility for spontaneous joy, open-heartedness or sore cheeks from too much smiling.
– We do not refund tickets. Any questions, please contact us directly: urubu@mail.com
– Waste is not cool – please remember to BYO reusable water bottle!
– Smile! Urubu School of Transformational Arts will be recording this event. Please be aware that by entering the event, you irrevocably consent to and authorise without compensation USTA, its successors, assigns and licensees to use your voice and likeness and to photograph you and/or make sound, audio and/or audio-visual recordings ("recordings") of you and to use the same worldwide for exploitation in any and all media, whether now known or hereafter devised, for any purpose whatsoever in perpetuity. All such photographs and recordings to be the sole property of USTA, and you release USTA its successors, assigns and licensees from any liability on account of such usage.