Ecstatic Dance Festival London presents: Outdoor Silent Disco
Description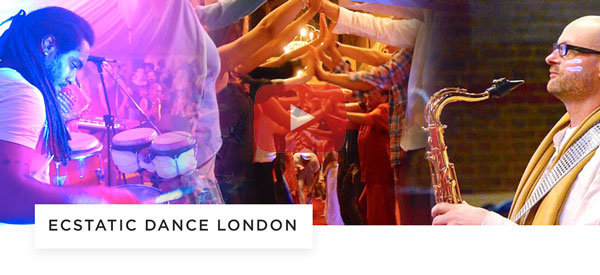 ECSTATIC DANCE FESTIVAL LONDON presents: Outdoor Silent Disco event

Sunday, July 21st at 3:30pm @ Hampstead Heath Overground station
This event is inspired by our great loves Music, Nature & Dance.
and we're really excited to be continuing to bring our work outdoors this Summer, into Londons' parks and forests.
Here is a video of our previous Silent Disco: https://www.youtube.com/watch?v=EtEj_obfoYM
Please note! Your place is only confirmed with your Eventbrite booking!

ECSTATIC DANCE FESTIVAL LONDON presents: Outdoor Silent Disco event
When: 3:30-6:30ish
Where: Meet @ Hampstead Heath Overground station
*Please note we will wait 15 minutes (until 3:45pm) and then walk to our location on the Heath. If you are late, unfortunately, it will not be possible to show you where we are. Unfortunately, there will be no refunds if this happens. Thank you
We reserve the right to cancel due to weather - a full refund will be given in this case.
Cost:
- *Free Ticket (Limited Availability)
- Super Earlybird £5 / Earlybird £10 / Normal Price £15
After years of people asking us to run our dance events outside, this is our offering.
Using our Silent Disco - Head-Phones based sound system, we will journey together, dancing on the Earth and with the music to inspire our movements and expression. This is a unique dance experience in London.
An ecstatic dance meditation, dancing with our feet on the Earth, feeling the Sky above and Nature all around. I cant wait!!
The journey continues:
Let's see where the journey takes us, but you may want to bring food to share, to bring blankets to sit on etc.
Ecstatic Dance London aims to create a health conscious and life-affirmative environment and therefore we have a no smoking, no alcohol, no drugs policy. Thank you for respecting this!
______________________________________________________________________________________
EcoTantra™ Retreat – Algarve Portugal, August 17th – 25th, 2019
Nature – Love – Spirit - www.ecotantra.com
For more information: https://www.eventbrite.co.uk/e/ecotantra-retreat-portugal-a-life-transforming-adventure-tickets-51245928953
Ecotantra™- the Healing and Initiation retreat
This 8-day eco Tantric journey is an invitation to the profound affirmation of your natural sexuality. Learn to honour your personal boundaries, learn to enjoy your desire for intimate contact, and to communicate both with authenticity. Become more grounded and vital, more sensual and more connected with your feelings and your heart.
This 8-day process is an invitation to experience new levels of intimacy, trust and connection. It is designed to encourage and guide you into the rich experience of being fully in touch with yourself, with others and with Nature.