Actions and Detail Panel
Ecstatic Dance London: Beltane Bloom
Mon 1 May 2017, 18:00 – 20:00 BST
Description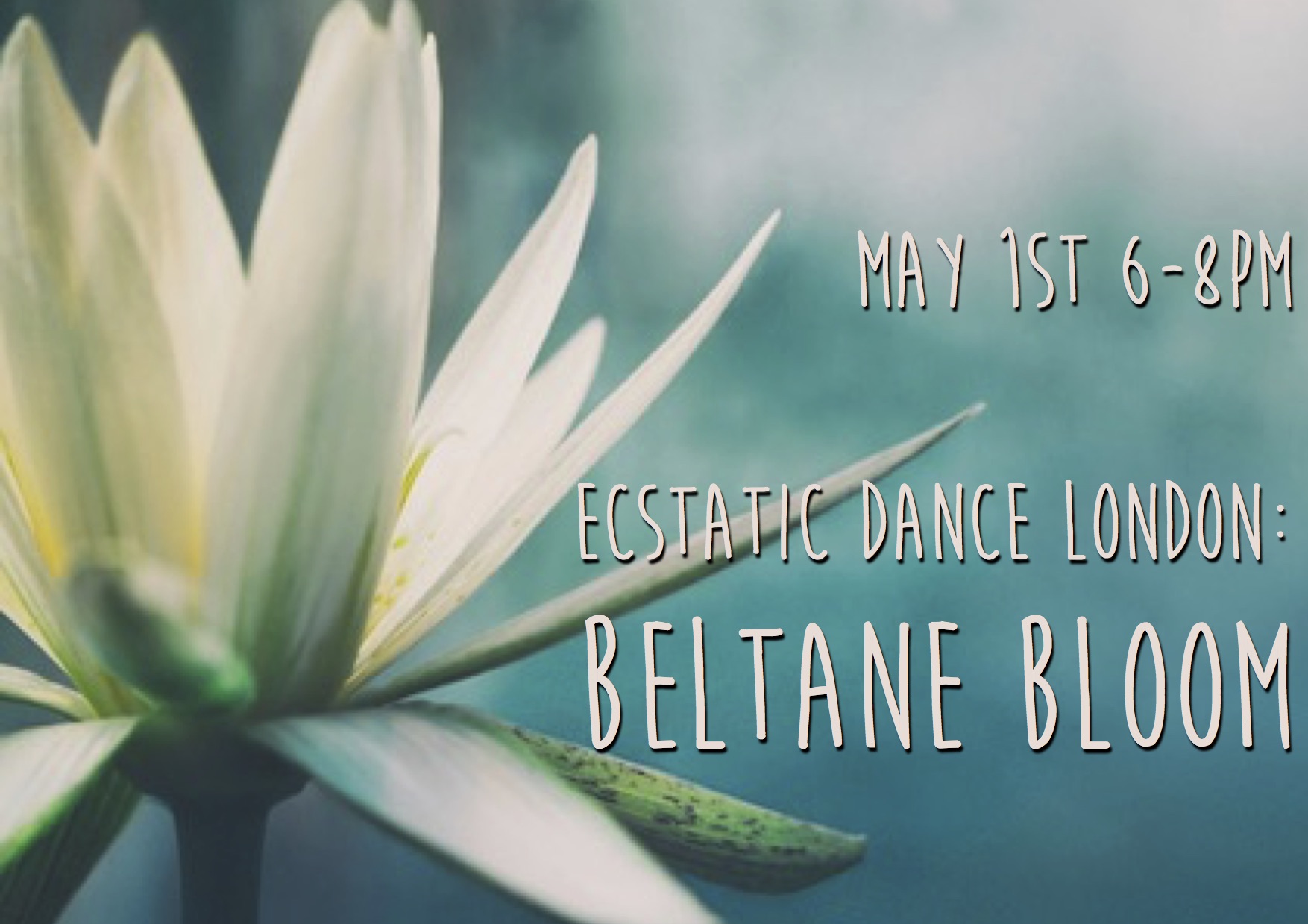 Ecstatic Dance London: Beltane Bloom
May 1 is Beltane, the Celtic Celebration that marks the first day of summer. It is also known as the "festival of optimism".
We Love that!
So we thought that this is the perfect time to tune in with Mother Earth, and celebrate her cycles as an exquisite resource in our lives, to be revered and honoured.
We are going to congregate at Hampstead Heath Overground for 6pm. And make our way to the site together.
(We will wait from 6-6:20 for you but no longer. Sorry...)
Now is the time when the earth is fertile, full of promise and potential, as her flowers and trees start to blossom displaying their beauty and fragrance for us all to enjoy. Nature beckons us to do the same thing. It's May and it's time to Bloom!!
- What inside you, is ready to bloom?
- What dance are you holding inside that is ready to blossom?
Come share your magic with us on this dance floor - grass underneath, sky above and trees all around!
It's time to open up, unwind, and unfold deeper into the dance.
Ecstatic Dance London's DJ Seth will be dropping sweet beats & love bombs with a 2hr set.
What to bring:
Bottle of water, food to share, blankets etc
A blessing by John O Donahue:
May you recognise in your life the presence, power and light of your soul.
May you realise that you are never alone, that your soul in its brightness and belonging connects you intimately with the universe.
May you have respect for your individuality and difference.
May you realise that the shape of your soul is unique, that you have a special destiny here, that behind the facade of your life there is something beautiful and eternal happening.
May you learn to see yourself with the same delight, pride and expectation
With which God sees you in every moment.