Multiple Dates
Ecstattic Dance Radiance Livestream - we dance, we feel, we are alive
Ecstatic Dance Livestreaming every Thursday, we Dance, we Feel, we are Alive. Lets meet all Virtualy and share Energy & Music.
About this Event
To support your stay at home we bring Ecstatic Dance Livestreaming every Thursday.
Every Thursday19:00 ( UTC +3 )
Facebook Live
https://www.facebook.com/ecstaticdanceradiance/
or
Audio Streaming only ( High Quality )
https://www.ecstaticradiance.com/live
SCHEDULE ( Timezone UTC +3 )
19:00 Getting online + Welcoming
19:15 Ecstatic Dance
21:15 Closing + Good Bye
2 April w/ Sandesh @Ecstatic Dance Thailand
9 April w/ Los Curanderos del Ritmo, La May (Ecstatic Dance Colombia) ft. Bosque
16 April w/ Kaifi @Ecstatic dance Radiance
23 April w/ Junior X @Ecstatic Dance Athens
30 April w/ Mridu @Ecstatic dance Radiance
07 May w/ Arun Ji @  Ecstatic Dance BCN
14 May w/ Sandesh feat. Leeliou @ Ecstatic Dance Thailand
21 May w/ Mridu @ Ecstatic Radiance
Tune in with your location
11:00 - 13:00am Bogota, Colombia ( UTC -5 )
12.00am - 14.00pm New York, USA ( UTC -4 )
13.00am - 15.00pm Brazil, Argentina ( UTC - 3 )
19.00pm - 21.00 Athens, Istanbul ( UTC +3 )
18.00pm - 20.00 Amsterdam, Paris ( UTC +2 )
21.00pm - 23.00 Mumbai, India ( UTC + 5.30 )
23.00pm - 01.00 Koh Phangan, Thailand ( UTC +7 )
01:00 - 03:00 Tokyo, Japan ( UTC +9 )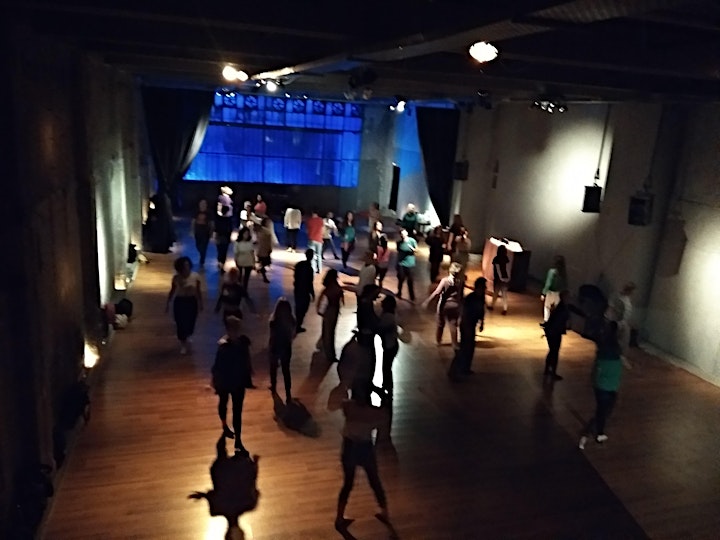 Virtual Ecstatic Dance Streaming
For the time being we are organising Ecstatic Dance Live-streaming events. This way you can enjoy your favourite tunes, dance and express yourself from the safety of your own home, garden, park. Each week a different dj will broadcast from his own studio sharing with all of you.
Doing our best to bring you the best-quality sound and event possible, so in order to make the most out of your session, we advice you to plug the sound on your high-quality speakers or headphones and choose an empty open space for dance.
Support us with your DONATION
We're offering our dances on a donation-based model, if you enjoy the dancing with us donate . Your donations will be used to support our DJs and organiser, all of whom are spending a lot of their time and energy putting together our brilliant events.
Pick a day and give your donation for this event. Anything you feel is a welcome.
Feel free at the Beginning and at the End of the dance to comment and chat with us on the FB live chat, comes let's meet and celebrate.
Let's all take care and put our best intentions and love hoping that all this virus story will end soon.
https://www.facebook.com/ecstaticdanceradiance
https://www.ecstaticradiance.com
Ecstatic Radiance Team