About this Event
Hello and Welcome! Ecto-Con 2020 is a one day fan event to celebrate EVERYTHING Ghostbusters! We'll be holding the event in Glasgow on June 20th 2020 and all you Ghostheads are invited!
On the day there will be talks, photographs, props, cosplay competitions, merchandise to drool over, shows to watch, raising money for charity and many Ghostbusters fans as possible to meet!
With news of a brand new Ghostbusters film set to be released on July 10th 2020, we can't think of a better reason to get together and celebrate with our fellow Ghostheads!
A full one day event with traders and artists for you to explore
The chance to meet IDW's Dan Shoening and Erik Burnham
We'll also be joined by Jason Marsden - voice of Garrett in the Extreme Ghostbusters (and more!)
Meet Eldo Ray Estes from the original Ghostbusters film
Jennifer Runyon aka Jennifer has just been announced!
Laura Summer aka Janine Melntiz from The Real Ghostbusters has been added to our roster of guests!
Replica props and features from Ghostbusters and Ghostbusters 2 including a giant Stay Puft Marshmallow Man for you to get your photo with
Retro Video Games to Play
The Nerfery - a fun Nerf target tent game for all ages!
Des O'Gorman's One Man Ghostbusters comedy show, "Still Ready To Believe You"
Green Screen Photography that will put you in the heart of the films
A chance to meet Ghostheads from around the world and hopefully a chance to break a Guinness Book Record!
An exclusive screening of "Cleanin' Up The Town" the hotly anticipated documentary followed by a Q and A from the creators
"The Containment Unit" our exclusive after party in the Trades Hall with live music, DJs, bars and the ultimate Ghostbusters Fan Quiz!
Raising money for a local Scottish charity
DISABILITY ACCESS
Taken from the Venue's website:
Disabled facilities are situated on the ground floor and first floor. We have a lift which enables access to the first and second floors. The maximum load weight for this is 190 kg.
Please note that whilst we do everything possible to make your visit to Trades Hall as accessible as possible, the building is very old. There are, therefore, unfortunately some areas that are more difficult to access.
https://www.tradeshallglasgow.co.uk/about/
CHILDREN'S TICKETS
For children under 6 due to capacity of the venue we can allow up to TWO children FREE for each paying adult. Tickets not required. For children 6-12 years old tickets are available to buy.
We have special tickets available for Ghost Corp Franchises with discounts for teams with up to 3, 4-6 and up to 7 members.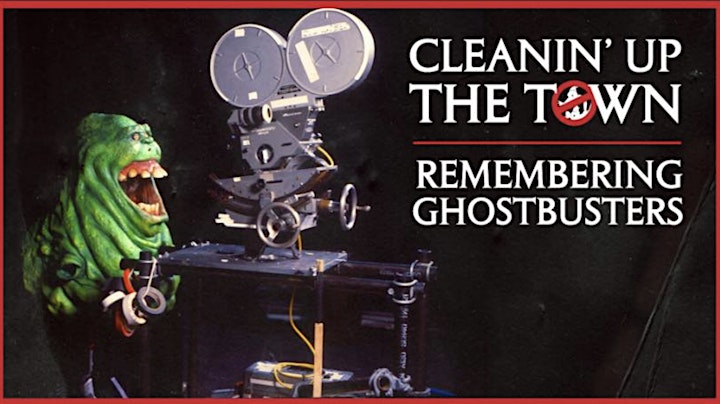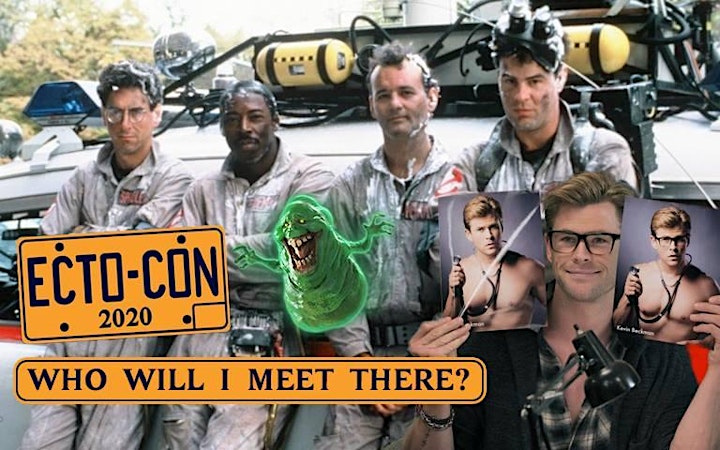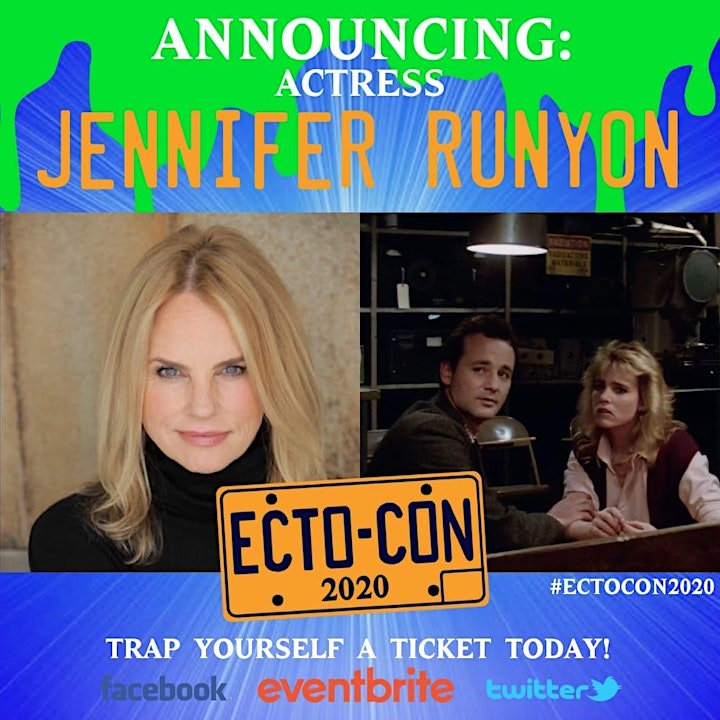 Is it a star? Why yes, it is! The amazing Jennifer Runyon Corman who played Jennifer opposite Bill Murray in Ghostbusters (1984) is our latest guest to appear at Ecto-Con 2020 on June 20th 2020! Jennifer has appeared in over 35 movies and TV shows including Quantum Leap, Beverly Hills 90210, A Very Brady Christmas and Charles in Charge!
We can't wait for you all to meet Jennifer and listen to her panel talking about working with the cast and crew of Ghostbusters. And we can guarantee some GREAT Bill Murray stories!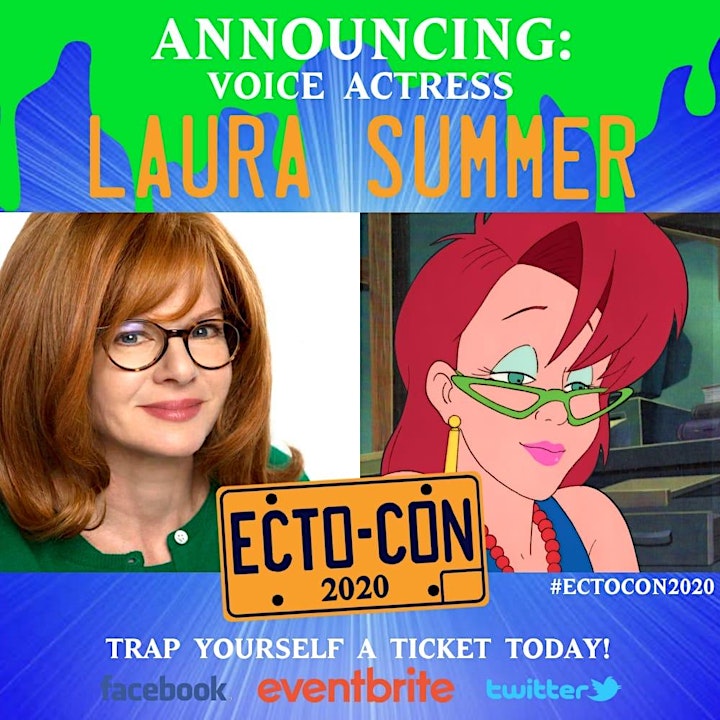 Laura Summer who voiced Janine Melntiz, trusty receptionist for the team in The Real Ghostbusters for over 90 episodes, is coming to Scotland! Come meet Laura at Ecto-Con 2020 with the chance to win an exclusive lunch with her and her Garfield co-star, Jason Marsden!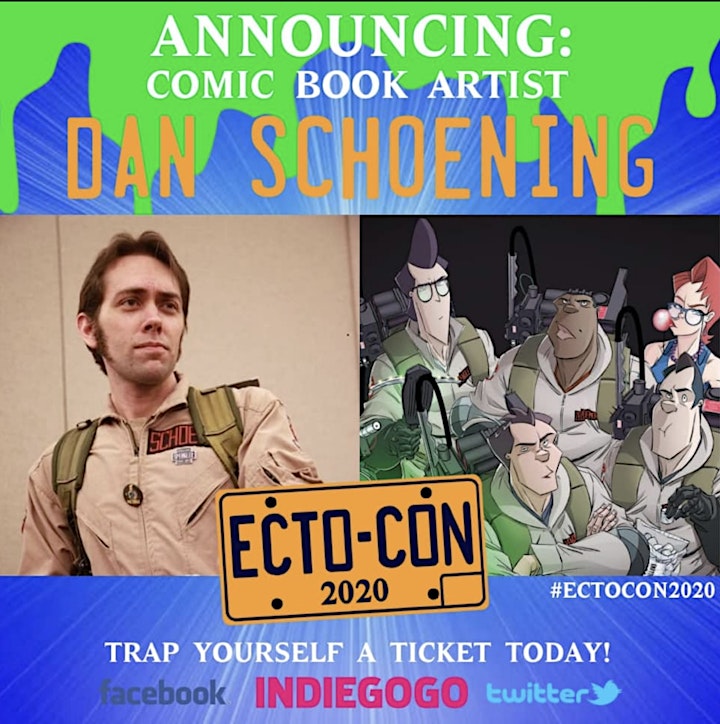 We are delighted to announce that Dan Schoening and Erik Burnham, the team who work on the IDW Ghostbusters comic book range, and Back to The Future comics, are coming to Scotland for a panel and signings!
Dan Schoening has been a professional animator since 2000 and a professional comic book artist since 2011. He currently works for IDW on Ghostbusters, with previous work for Back to the Future, TMNT, and for Archie Comics on Sonic the Hedgehog and Mega Man. He is based in Victoria, BC.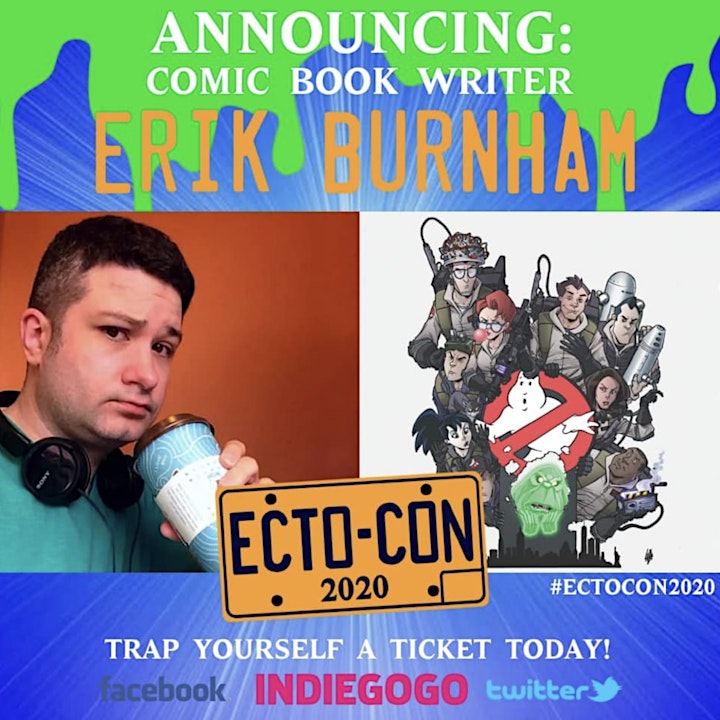 Erik Burnham is a Minnesotan writer and artist that first broke into comics by way of the Nick Landime feature from Shooting Star Comics. This led to other anthologies and then work for IDW Publishing, up to and including his critically acclaimed work on the GHOSTBUSTERS line of comic books. Erik has been fortunate to work with Cryptozoic Dynamite, IDW, Insight Editions, Marvel and Panini on Ghostbusters, Teenage Mutant Ninja Turtles, Back to the Future, Galaxy Quest, Scarlet Spider, New Warriors and KISS.
The more tickets we sell, the more guests we can bring to Ecto-Con 2020!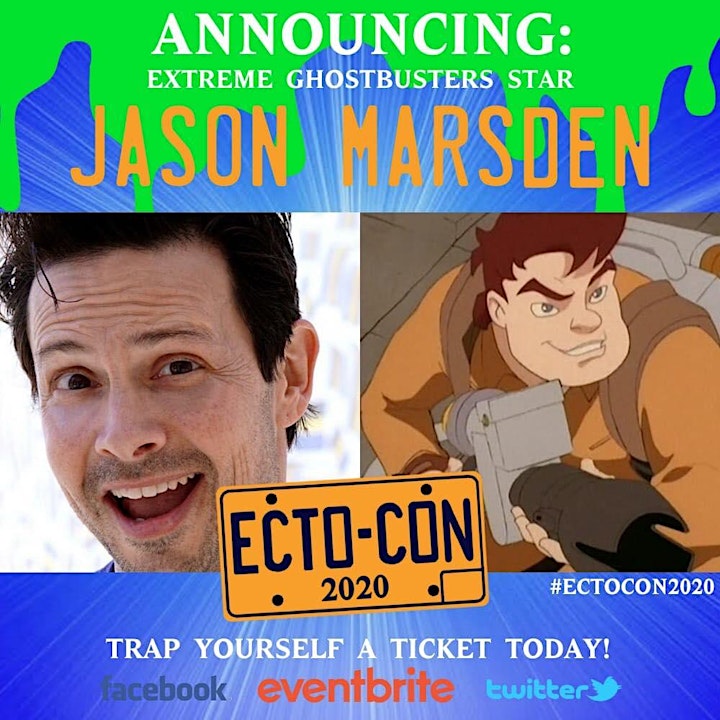 Voice over legend Jason Marsden - star of The Extreme Ghostbusters, Spirited Away, A Goofy Movie, Gummi Bears, Transformers, Skyrim: Elder Scrolls, Star Wars, Star Trek and a whole host of Marvel and DC animated shows (too many to list, check out his IMDb page at https://www.imdb.com/name/nm0005189/?ref_=fn_al_nm_1) and much, much more - is making his Scottish convention debut next Summer at ECTO-CON 2020! At the heart of Glasgow's city centre fans of Ghostbusters and beyond can meet Jason, hear his stories from his career so far, get their autographs and photographs on the day.
Jason appears courtesy of 7 Star Event Booking​ so please be sure to check them out.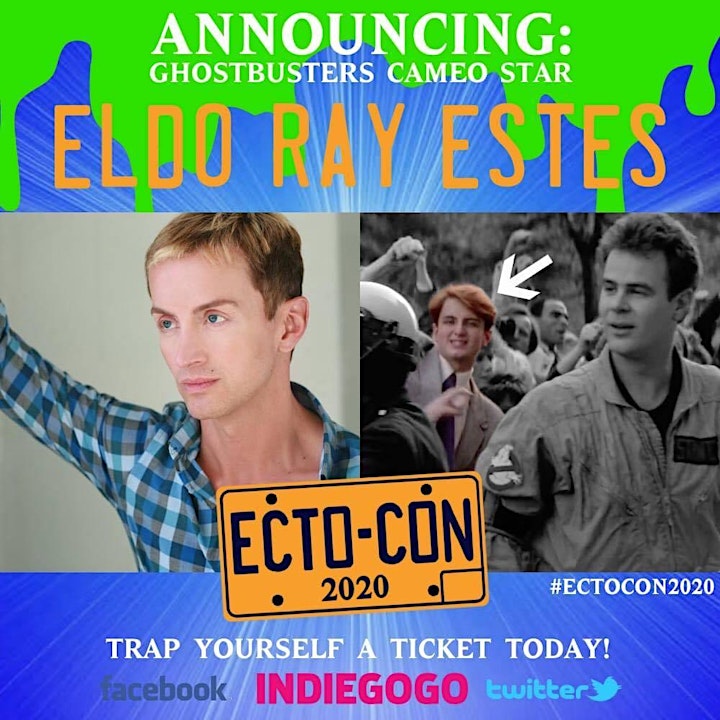 Four time Emmy Award winning makeup artist Eldo Ray Estes is our latest guest for Ecto-Con 2020! Eldo is very much part of the Ghostbusters family, playing one of their more vocal supporters, sporting stunning red hair, cheering them on as they arrive at Dana's apartment to take on the villainous Gozer in the final battle. With his iconic line, "Ghostbusters, all right!". His recent work can be seen in films such as "A Simple Favour" with Anna Kendrick, "First Reformed" with Ethan Hawke and the Darren Star television series, "Younger" with Sutton Foster. We are delighted to have Eldo come to Scotland to meet the fans, talk about his time on Ghostbusters and his career in film and television!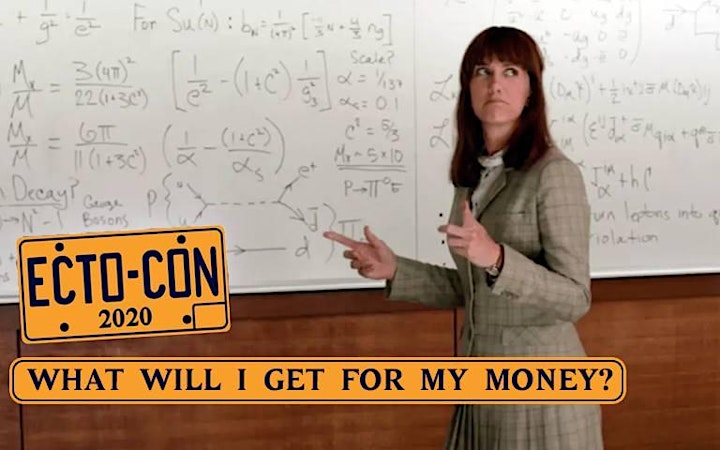 Ticket Options:
500 tickets are available to buy from this website - but when they're gone, they're gone! Tickets may be available on the day but is likely to be a "one in, one out" system in place.
GENERAL ENTRY (£15) will allow you access from 9am until 5pm with access to guest talks, traders, artists, guests, retro video games, green screen photography and the screening of "Cleanin' Up The Town".
YOU'VE JUST BEEN HOLTZMANN'D (£20) as above but with access to our after party at the same venue from 7pm until midnight. We'll be hosting the ultimate fan quiz, a DJ for dancing the night away and Des O'Gorman's one man show "Still Ready to Believe You". You can also buy the after party ticket separately for £10. (Over 18+s)
LITTLE GHOULS PACKAGE (35) will gain access to the day event for TWO adults and TWO children between 6 and 11 years old. All children MUST be accompanied by a parent or guardian.
UNDER 5'S GET IN FOR FREE
KEYMASTER TICKETS (£70) will give you access to both the day event and our after party, 1 free professional guest autograph (Guest TBC), supervised access to the green room and an Ecto-Con 2020 patch and pin.
GATEKEEPER TICKETS (£100) as above but with an exclusive poster from Dan Shoening, a spot at a VIP table at our after party and a THANK YOU in our programme.
FRANCHISE TICKETS are also available with details below. This will gain you and your franchise access to the daytime event only. After party tickets will need to be bought separately.
All proceeds will be donated to the Glasgow Children's Hospital Charity.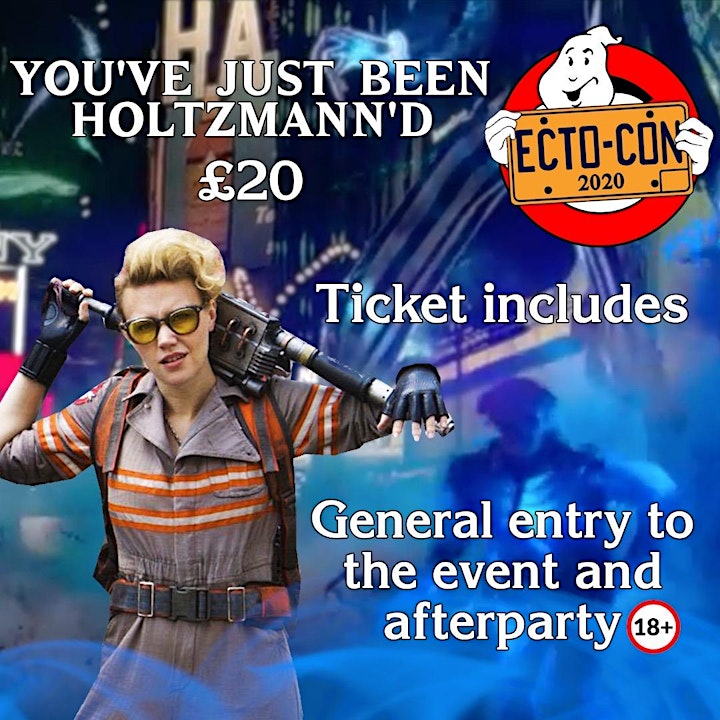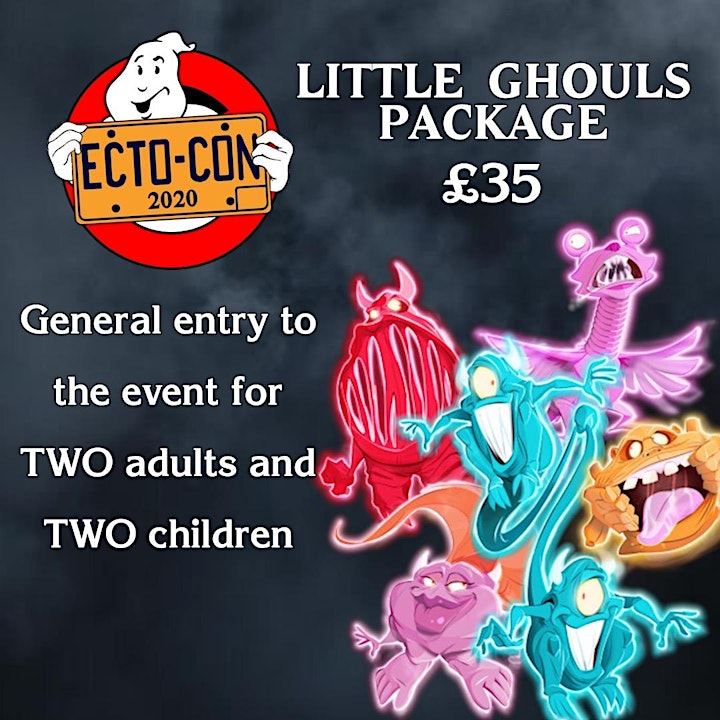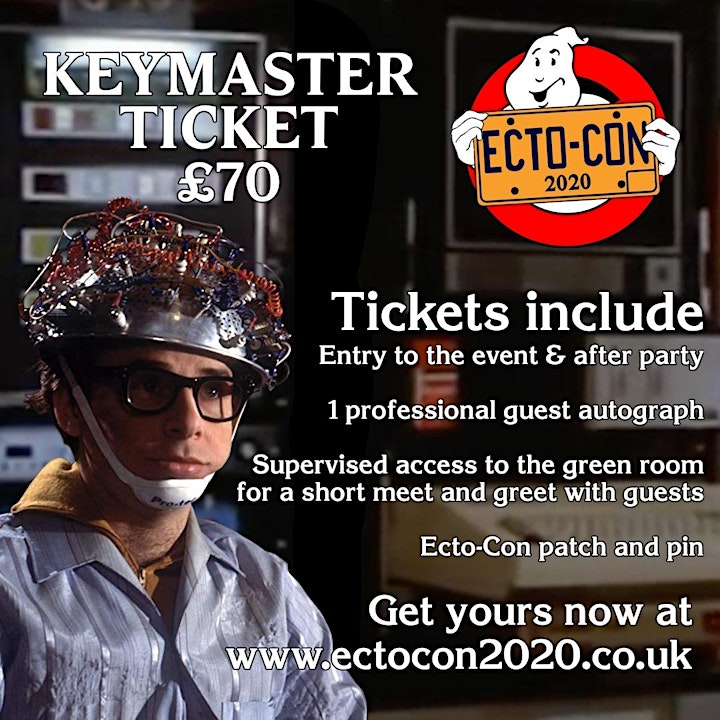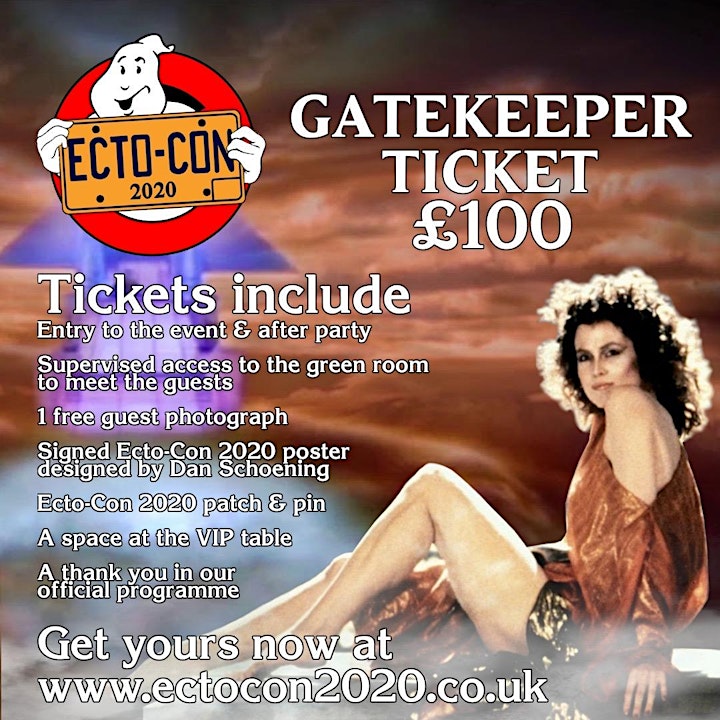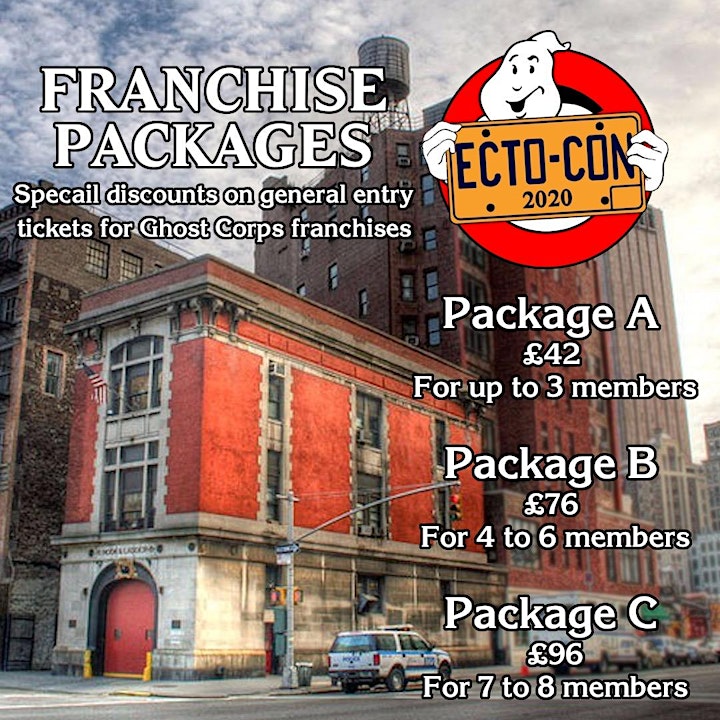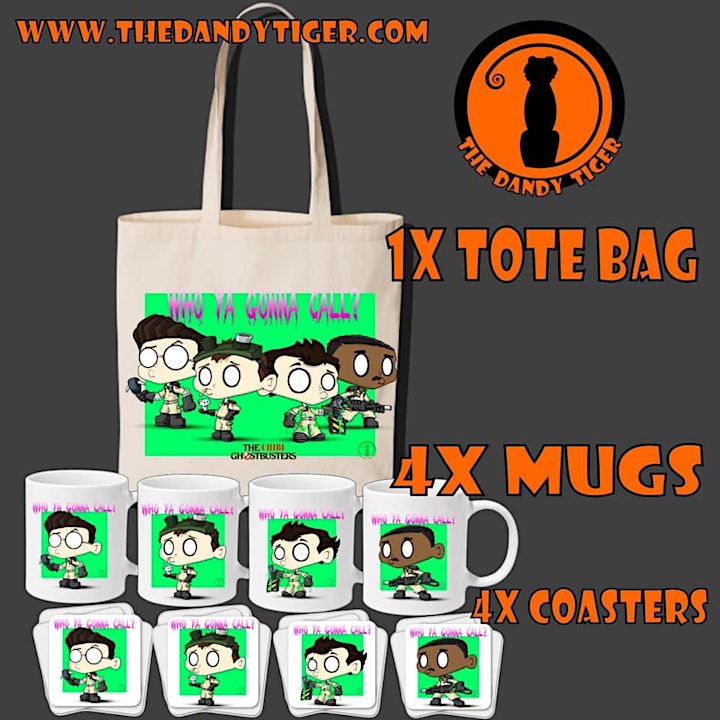 We're also offering Exclusive Ghostbuster Chibi Merchandise from The Dandy Tiger, which includes:
1x Containment Unit
4x Slime Receptacles
4x Ectoplasmic Residue Catchers
aka-
1x Tote Bag
4x Mugs
4x Coasters
Plus 1 General Entry Ticket, for £60.
You can also just purchase the merchandise for £50, down from £57 as a special Ecto-Con 2020 Promotion.