Description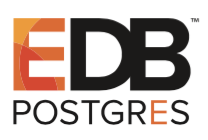 Are you going to PGDay.Amsterdam or the EDB Postgres Partner Day on 12 July? Then join the EnterpriseDB team on 11 July for drinks, and a BBQ!
We welcome you at 17.00 at Zwier in Vinkeveen. Zwier is located at the 'Vinkeveense plassen', a beautiful nature- and watersports area close to Amsterdam.
Before or after the BBQ, you can just hang out by the water, or grab a 'SUP', canoe or boat and explore the lake.
And in case you really want to be fully prepared and rested for 12 July, you can even stay the night at Zwier in one of their spacious and comfy tents. Check them out here: https://zwier.nl/voor-mezelf/doen/logeren/zwier-tent/