Description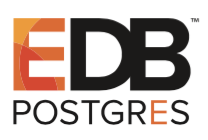 EnterpriseDB delivers the only enterprise-ready open source-based EDB Postgres database platform for new and modernised applications. The platform also helps companies to re-platform, for example to the cloud, and to replace 'traditional' databases.
The EDB Postgres Boot Camp is a free 1-day workshop. All participants of the workshop get a free voucher for the EDB Associate exam.

After this workshop Oracle certified professionals (or equivalent experience) will be able to also manage any existing or future Postgres databases deployed in their organisation.

Topics:
- Short introduction EnterpriseDB
- EDB Postgres Basics
- EDB Postgres Platform
- EDB Postgres Ark
- Summary

- Q&A

Presenter: Ossi Karjalainen, EnterpriseDB
---