Description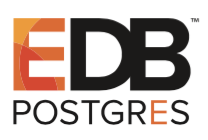 On 30 May EnterpriseDB is organizing the 'EDB Postgres Coffee Update' in Leuven.
While enjoying a cup of coffee (or tea) and snacks Gaby Schilders, Sales Engineer at EnterpriseDB, will give an update on the latest developments concerning PostgreSQL and EDB Postgres.

This is a great opportunity for you to explore the latest PostgreSQL innovations and how EnterpriseDB is helping customers take advantage of them. It's also a chance to network with peers in the industry facing similar challenges. Furthermore, we will walk you through EDB Postgres Ark, our new DBaaS offering for hybrid cloud deployments of Postgres to public and private clouds.

Agenda

8:30 to 9:00am Reception
9:00 to 9:20am PostgreSQL - latest developments
9:20 to 9:40am EDB Postgres - new features
9:40 to 10:00am EDB Postgres Ark (also read the press release about the launch of this "database-as-a-service)
10:00 to 10:30pm Questions
EDB resellers and partners are kindly requested to contact Anja Elteren before registration.