Description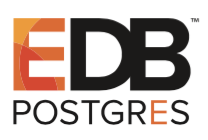 EnterpriseDB delivers the EDB Postgres Platform. An enterprise-class data management platform based on PostgreSQL, including toolkits for management, integration, and migration; flexible deployment options; and services and support to deploy Postgres responsibly at scale.

We are proud to sponsor the Gartner Symposium & ITXPO again this year, and warmly welcome you at our booth #305 to be found on the ITXPO showfloor from Monday until Wednesday.

Please be our guest
On the evening of Wednesday 7 November we have something extra special for you!
Meet us at 19.00 at the EDB Postgres booth to experience the city of Barcelona together during an evening walk in the beautiful Mediterrenean evening light. At the end of the walk we will be enjoying a few more drinks and authentic Spanish tapas.
Want to join us and explore Barcelona? Then register now.