Description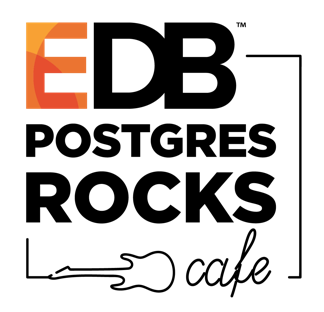 Explore the latest on PostgreSQL at the Hard Rock Café in Stockholm!
EnterpriseDB delivers the premier open source-based EDB Postgres data platform for new and modernised applications, 'traditional' systems replacement and cloud re-platforming.
At the EDB Postgres Rocks Cafe you can learn all about the latest PostgreSQL innovations and the business value it delivers during a 2-hour high level technical update.
Agenda:
09.30 Welcome
09.45 All the latest on:
- The Postgres community & EnterpriseDB's contributions
- PostgreSQL developments
- EDB Postgres and our most recent add-ons to the community version
- EDB Postgres use cases
11.00 Questions & answers
11.30 End
Hosted by Postgres expert: Ossi Karjalainen, Director Sales Engineering EMEA, EnterpriseDB
Postgres Rocks!
https://community.postgresrocks.net/
The EDB Postgres Rocks Cafe is not open for EnterpriseDB partners and resellers.