Event Information
Refund policy
Contact the organiser to request a refund.
Eventbrite's fee is nonrefundable.
Join us for the premier of a film adaption of our 2018 stage biopic on the life and mission of Abdul Sattar Edhi on his death anniversary.
About this event
Performance Storytelling Theatre for Film by Ezra Faroque Khan
Post-Performance Reflections by Shaykh Dr Mohammad Akram Nadwi, Areej Aka, Ezra Faroque Khan and Raza Rumi
Thursday 8th July 2021
7:30PM UK | 10:30PM DXB
£10 per device/household + Eventbrite Fees
Age 10+ Advisory (a few graphic verbal references)*
Running time 40mins. Includes English subtitles.
Ticket proceeds to be shared by charities Khayaal Theatre and The Edhi Foundation UK.
A mother's lesson of two coins. A mysterious teacher's tale of an epic battle. Partition. Migration. The strands of a story for our times that forged a legend known in his lifetime as the Angel of Mercy, The Richest Poor Man and the World's Greatest Living Humanitarian.
Nominated several times for the Nobel Peace Prize, Abdul Sattar Edhi is the late Pakistani philanthropist, ascetic and humanitarian who founded the Edhi Foundation, now run by his son, Faisal Edhi. By the time of his death in 2016, Edhi was registered as a parent or guardian of nearly 20,000 children and founded the largest volunteer ambulance service.
Featuring Ezra Faroque Khan (Doctor Strange, The Kite Runner, The National Theatre, RSC, West End, Eastenders) as Edhi Sahib.
Stage biopic and film adaptation based on A Mirror to the Blind, an Autobiography as narrated to Tehmina Durrani. Photo: Shahidul Alam/Drik/Majority World.
* The graphic verbal references and one visual reference are few and fleeting and have to do with Edhi Sahib retrieving dead bodies from gutters and tending to the needs of people who have been abused. There is no swearing or foul language. There are a few references to violence but only in the context of Edhi sahib's work.
Theatre-without-Walls supported by Amal | DCMS Here for Culture and Arts Council England
"Absolutely stunning film honouring a truly inspirational, unique and precious soul, the one and only Edhi Saab! Thank you for this fabulous production." Dr F. Zeb
"...I've just finished watching the film. It was as compelling as it was gripping. It has the force to move strong people to tears. ... For now can only say that you have made a major contribution towards civil society by making this film." Ranjit Sondhi CBE
"The film is beautiful. .. Faroque is brilliant!" Dr. Shahidul Alam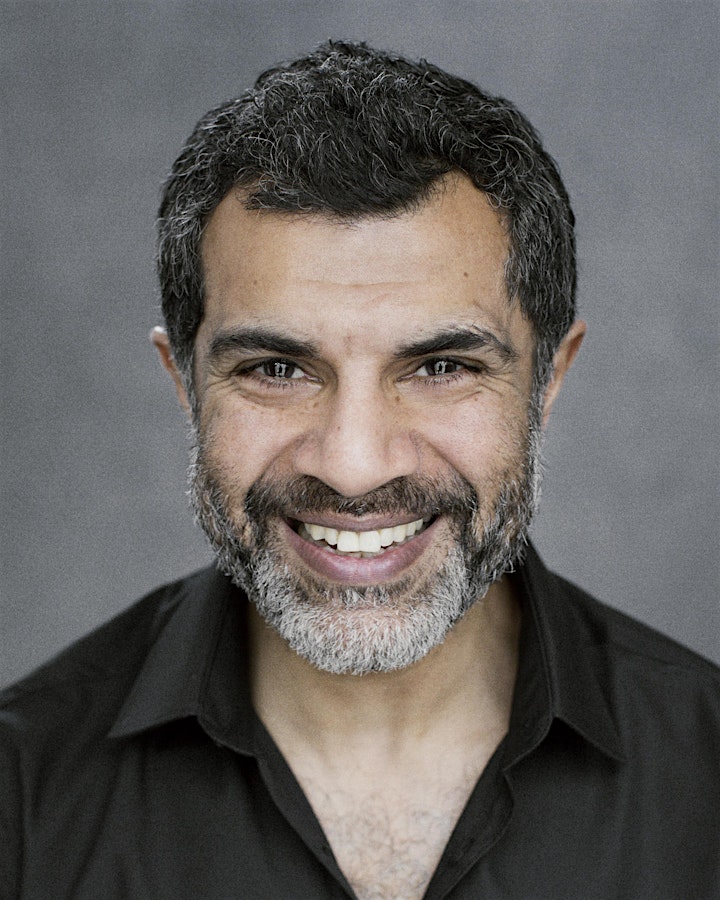 Ezra Faroque Khan plays Edhi Sahib. Ezra's credits include:
Stage: Peter Gynt, The Tide Whisperer, Elephant, The Kite Runner.
TV: The Girlfriend Experience, The Serpent, The Great, Eastenders, Berlin Station, Ransom 2, Three Girls.
Film: Dr Strange, Granada Nights, Moshe & Amira, Trespass Against Us, The Beyond.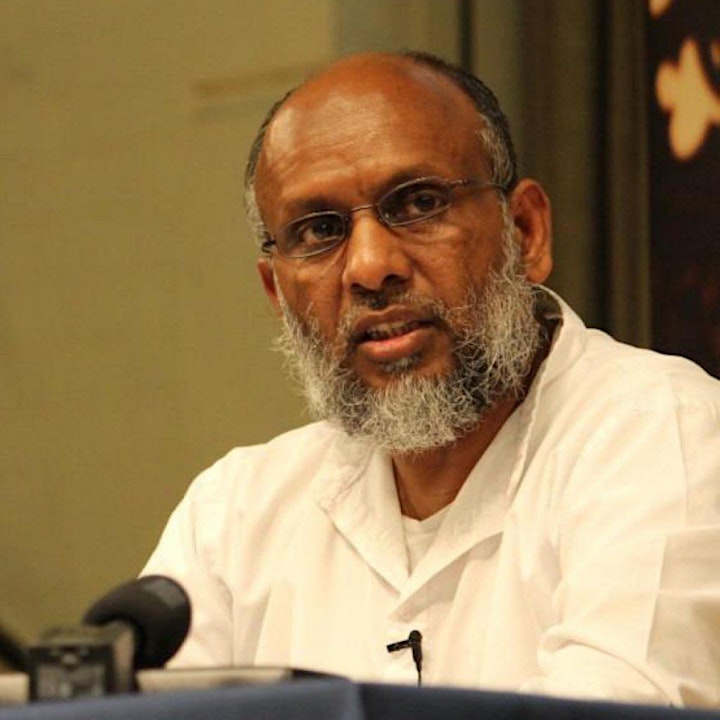 We are delighted and honoured that Dr Akram Nadwi and Raza Rumi Ahmad Rumi have accepted to join our panel of #Edhi inspirees and share personal reflections with us after the screening.
Shaykh Dr Mohammad Akram Nadwi is a world-renowned scholar of Indian origin who has resided in England for the last 30 years. He is recipient of the 'Allāmah Iqbāl prize for contribution to Islamic thought and is the Principal and Co-Founder of Al-Salam Institute.
Dr Nadwi received advanced in-depth training in the traditional Islamic disciplines at Nadwat al-'Ulamā' (Lucknow, India) followed by a PhD in Arabic Literature from Lucknow University. Thereafter he was sent to England as 'Allāmah Sayyid Abul Ḥasan 'Alī Nadwī's representative, becoming a Research Fellow at the Oxford Centre for Islamic Studies.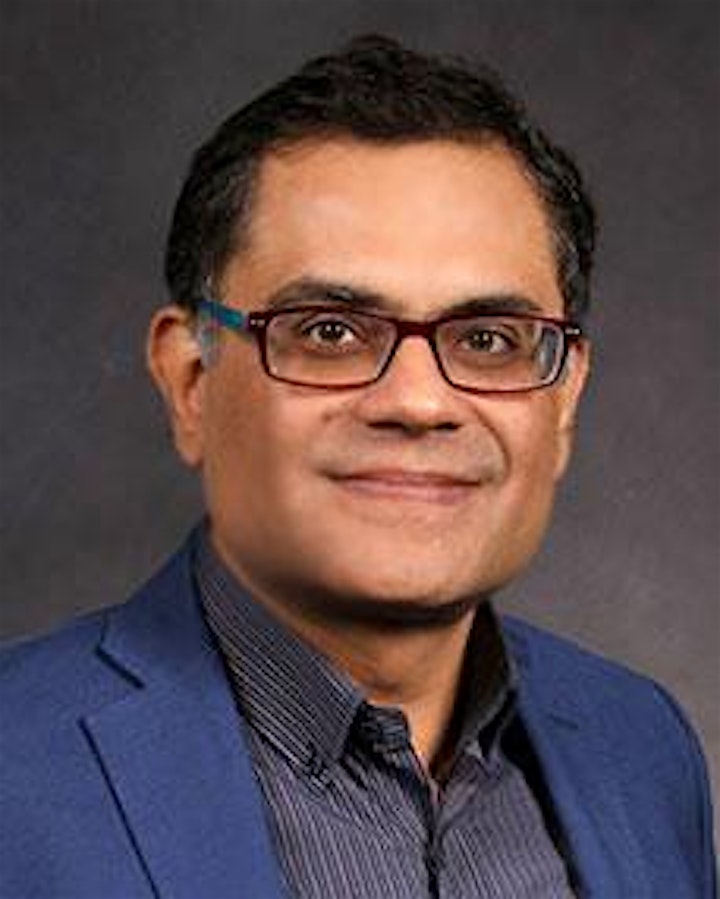 Raza Ahmad Rumi is a policy analyst, journalist and an author. He is Director, Park Center for Independent Media and teaches in the journalism department. He is also Visiting Faculty at Cornell Institute for Public Affairs. During 2015-2017, Raza was a scholar in residence at IC and taught courses in journalism and writing departments as well as at the Gallatin School of Individualized Study, New York University. Raza has been a fellow at the New America Foundation, United States Institute of Peace and the National Endowment for Democracy. He is a member of think tank at Laboratory for Global Performance and Politics, Georgetown University; and a nonresident fellow at the Berkley Center for Religion, Peace and World Affairs.
Raza was the editor of Daily Times, The Friday Times and a TV broadcaster in Pakistan before he moved to the United States in 2014. Raza is the author of Delhi by Heart: Impressions of a Pakistani Traveller, The Fractious Path: Pakistan's Democratic Transition and Identity and Faith and Conflict. His most recent book Being Pakistani: Society Culture and the Arts was published in June 2018 by Harper Collins, India. He co-edited a volume of essays entitled Rethinking Pakistan that was published by Anthem Press in September 2020.
Areej Aka, Office Manager, Edhi Foundation UK
Areej will update us on the current activities of the Edhi Foundation and share insights and memories of Edhi Sahib for the benefit of our audience.
Date and time
Location
Refund policy
Contact the organiser to request a refund.
Eventbrite's fee is nonrefundable.