Description
What?
This event, a celebration of the birth of the new Eating Disorders Health Integration Team (EDHIT), will feature author Katie Green giving a talk about her work - in particular her book 'Lighter Than My Shadow', a graphic memoir of eating disorders, abuse and recovery - plus creative work produced by local people who are or have experienced an Eating Disorder.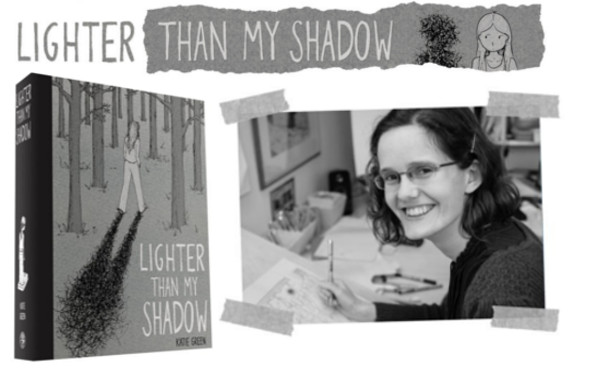 There will also be the chance to hear about some of the projects EDHIT is working on, and opportunities to share ideas and experiences with each other. We welcome people voicing their own thoughts and ideas, and will be making a note of contact details and of themes that come up (with permission).
Our launch is one of many events taking place in the Bristol Freedom of Mind Festival.
Who is it for?
Anyone who is interested in EDHIT's work. If you or someone you know are interested, do please register and pass on the invitation to others.
What will happen?
5.30 - Arrival and viewing of the artwork
6pm - Hugh Herzig will introduce EDHIT
6.10 - Katie Green will talk about her work
6.30-6.45 - Q&A and discussion
6.45 - Information about how to get involved in EDHIT, plus the opportunity to view artwork, speak to EDHIT members, and discuss future work
7.30pm - Close

Please note: Drinks but no food will be available.
Interested in EDHIT, but can't come on the 6th October?
We also plan to run an online survey where you can send your feedback and thoughts at any time, plus further events in future, allowing for ongoing input and collaboration. If you are interested in receiving information about the survey and future events, please contact:
E: awp.EDHIT@nhs.net
T: 07743174128
Any questions?
If you have any questions about EDHIT, the discussion evening taking place on 19th November, or ways to get in involved in future, please get in touch using contact details above.

We look forward to working with you.
The EDHIT team
www.bristolhealthpartners.org.uk/eatingdisorders
---
You may also be interested in coming to help the work of EDHIT at an open evening for feedback and discussion on 19th October - see edhit-evening.eventbrite.co.uk
---