Event Information
Location
Edinburgh Hacklab, Summerhall
1 Summerhall Place
Edinburgh
EH9
United Kingdom
Description
A one-day introduction to Arduino workshop hosted by Edinburgh Hacklab. This is the forth running of the workshop with the first three selling-out!
Here are a few comments from past workshop attendees:
"A nice friendly environment to learn." "The fact that it was totally new to me and I learnt a lot. The support - friendly and interested and did not make me feel a noob :P" "Loved it! More!"
Arduino is a micro-controller platform designed for ease of use and learning. It allows the creation of electronically controlled projects, whether it be simple blinking lights, a robot or a music generator.

This workshop is aimed at beginners. You don't needs any previous electronics or programming knowledge or experience. Topics covered include:
An introduction to the Arduino
Using electronic components to build circuits
Input and output
Generating sound
Expanding your Arduino
And more!
If you already have an Arduino you can bring that along and just purchase a kit, otherwise choose the option to buy an Arduino and kit. All the other electronic components you need are provided in the kit. You will need to bring a laptop to program the Arduino with.

The workshop will take place from 11am to about 5:30pm, with a break for lunch. Tea and coffee will be provided, Summerhall has a cafe for food or you're welcome to bring a packed lunch.
In the event that debit or credit cards aren't your thing please email treasurer@edinburghhacklab.com to arrange an alternative method of payment.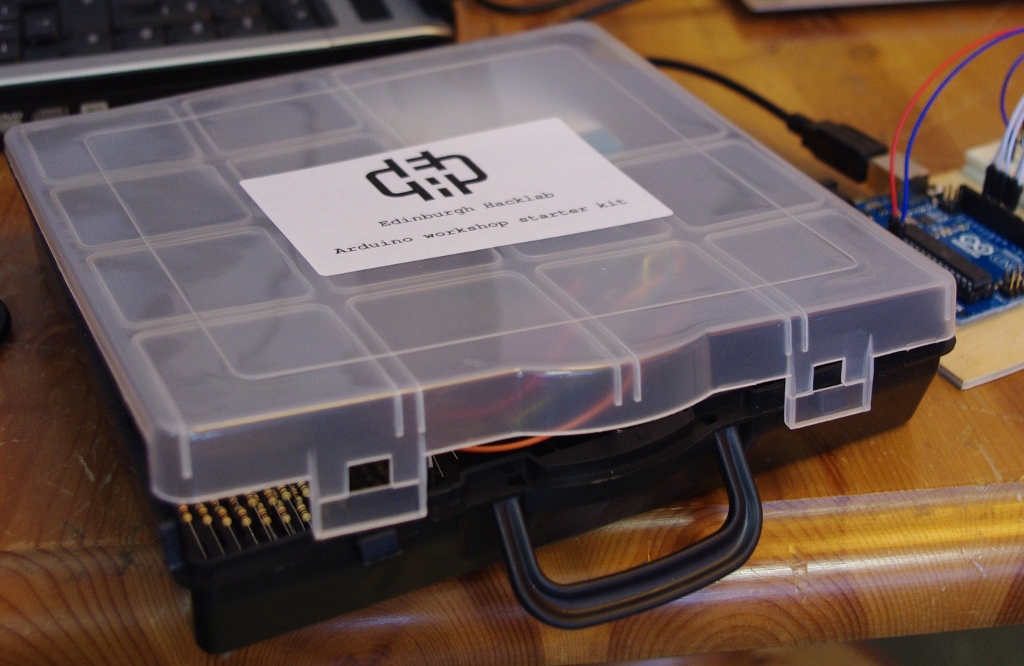 Date and time
Location
Edinburgh Hacklab, Summerhall
1 Summerhall Place
Edinburgh
EH9
United Kingdom