Description
EDINBURGH HORROR CON
Fans of the fear-provoking prepare yourselves, Edinburgh Horror Con is coming and it's looking FRIGHTfully good!.
As well as exclusive stalls, full to the brim of horror memorabilia, prints, props and all kinds of other curiosities, horror fans can expect a weekend of interactive action! Collect autographs from stars of TV and film, have your photos taken with them,
attend live panels featuring amazing guest speakers discussing their previous and current work, watch SFX demonstrations, submerse yourself into our live experiences and performances, get dressed up in your favourite cosplay or simply relax (if you can!) and enjoy one of the many film screenings.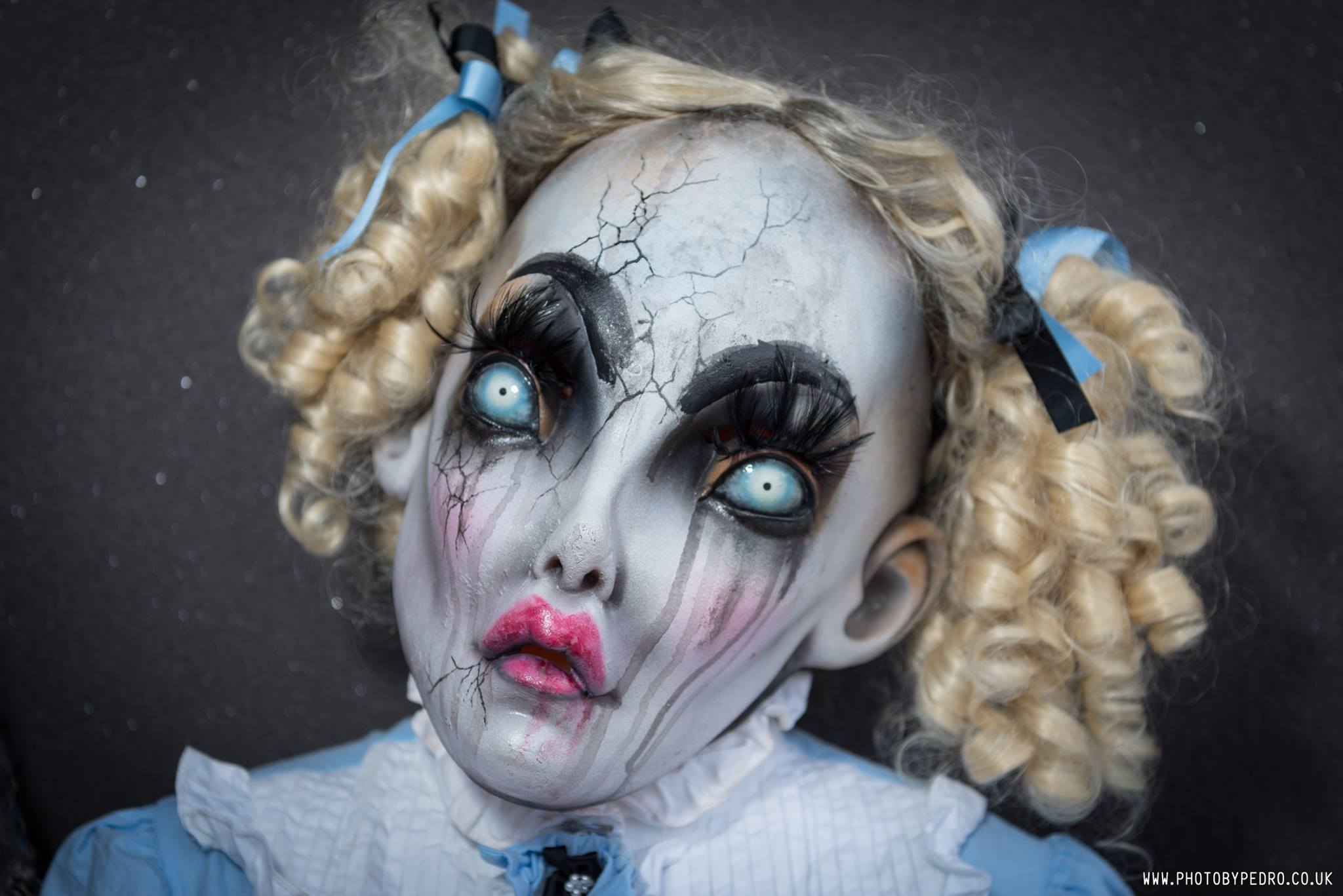 Matthew Lillard (Ghostface - Scream/Thirteen Ghosts/Scooby Do)
Jonathan Breck (The Creeper - Jeepers Creepers)
Richard Brake (Doomhead - 31/Halloween/Doom - also the Night King in GOT)
Nicholas Vince (Chatterer - Hellraiser/Nightbreed)
Ken Carpenter (Camerahead - Hellraiser 3)
Kevin Van Hentenryck (Duane Bradley - Basket Case)
Caroline Munro (Dracula 2000AD/Hammer Horror)
G - Tom Mac (The Lost Boys)
Eileen Dietz (The Exorcist)
Johnny Mains, Jonathan Melville, Bryn Hammond, CL Raven, Nick Stead & Peter Laws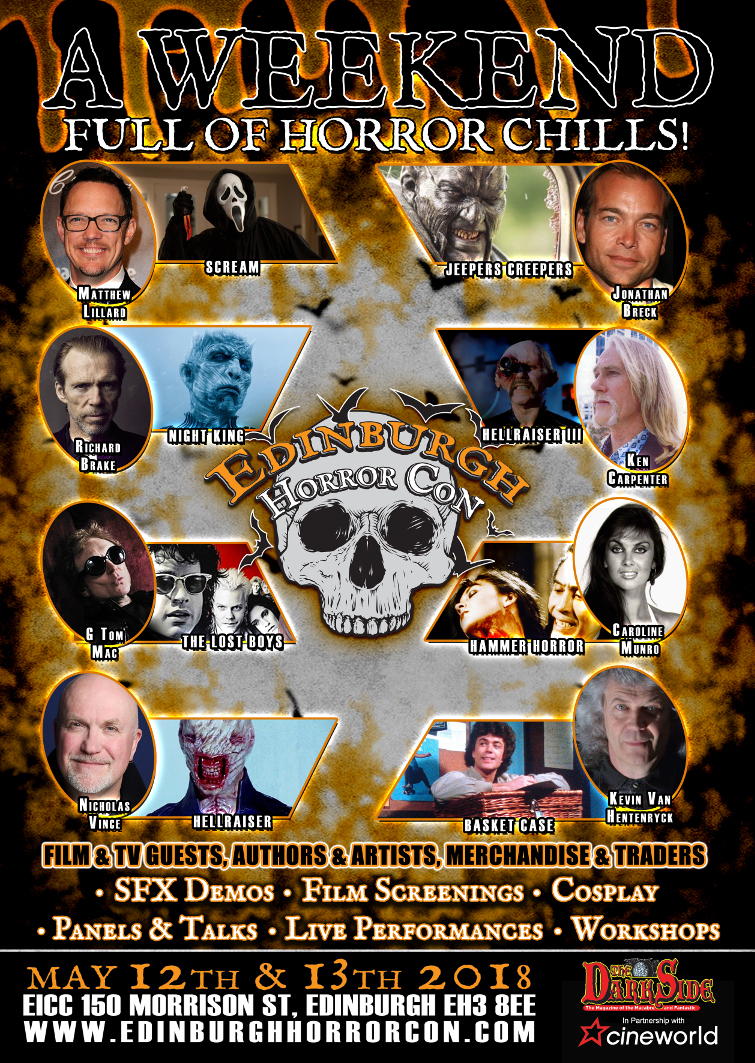 The Edinburgh Horror Con is set to be an amazing weekend for horror fans!