Edinburgh Napier Conference on Health and Social Care Research Collaboration and Public Engagement

Monday, 19 October 2015 from 14:30 to 17:00 (BST)
Event Details
This event aims to define new areas for cross-School research collaboration between the School of Health, Life & Social Sciences, the School of Nursing, Midwifery and Social Care, and the School of Computing.
2:30-2:35pm Introduction, Bill Buchanan.
2:35-2:50pm e-Red Book. Madelon Kortenaar, Sitekit.
2:50-3:00pm Putting technology to work in support of citizen science, Brian Davidson.
3:00-3:10pm Administrative Data Research Centre-Scotland, Iain Atherto.
3:10-3:20pm. Telemedicine and Databases, Tom Kane.
3:20-3:30pm Health and Social Care integration, Adrian Smales/CM2000.
3:30-3:40pm Bridging Practice and Research: A new forum of exchange, Zoe Chouliara.
3:40-4pm FI-Star, DACAR, Trusted Services, IoT, Horizon 2020, Innovate UK, DHI, Public Engagement, Bill Buchanan.
4-5pm Open Debate (Public Engagement, Collaborations, Steps Forward).
Organisers: Prof Bill Buchanan, Prof Christoph Thuemmler, Alistair Lawson and Adrian Smales.
All who have an interesting in focusing their research and innovation work on health and social care should attend.
The event is organised and enabled by The Cyber Academy.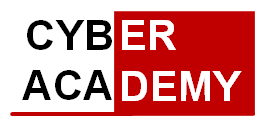 Do you have questions about Edinburgh Napier Conference on Health and Social Care Research Collaboration and Public Engagement?
Contact Bill Buchanan
When & Where

The Glass Room
10 Colinton Road
EH10 5DT Edinburgh
United Kingdom


Monday, 19 October 2015 from 14:30 to 17:00 (BST)
Add to my calendar
Organiser
Bill Buchanan OBE, is a Professor in the School of Computing at Edinburgh Napier University, and a Fellow of the BCS and the IET. He has a long track record of success in innovation, teaching and research, including two successful spin-out companies.His current duties including leading Public Engagement activities winning Edinburgh Napier University.
He currently leads the Centre for Distributed Computing, Networks, and Security, and works in the areas of security, e-Health, Cloud Security, Web-based infrastructures, e-Crime, cryptography, triage, intrusion detection systems, digital forensics, mobile computing, agent-based systems, and security risk.
Bill has one of the most extensive academic sites in the World, and is involved in many areas of novel research and teaching in computing. He has published over 27 academic books, and over 250 academic research papers, along with several awards for excellence in knowledge transfer, and for teaching, such as winning at the Excellence Awards at Edinburgh Napier University in 2011, 2014 and 2015. 
He is currently an external examiner at Royal Holloway (University of London) and has been an external examiner for many programmes, and for PhD examinations.

Presently he is working with a range of industrial/domain partners, including with the Scottish Police, the finance sector, and many large and small companies. He has a long track record in commercialisation activities, including being a co-founder of Zonefox and safi.re, which of which progressed from PhD work to a university spin-out, though the Scottish Enterprise funded Proof-of-Concept scheme. Over the past four years he has received direct funding of over £2.5million related to computer security, which has had a major impact on an international basis. Along with this he gives many keynote/endnote talks at conferences, including at NISC 2014 on Heartbleed.
Both spin-outs build on patented technology, including one which has patenting protection over three territories around the World. His current work includes a 500,000 Euro project which aims to build an advanced training infrastructure for Cyber Security and Digital Forensics. Previous projects have included collaboration of TSB Grants with Microsoft plc on a £2million project which aimed to improve the care of the elderly using Trusted Cloud-based services, and with Chelsea and Westminster Hospital on a next generation Health Care platform. This also matches up with other funded projects with the FSA and the Scottish Police.

He has created many innovations in teaching related to computer security, including being sole author on http://networksims.com (Cisco Simulators), and http://asecuritysite.com (one of the most extensive computer security site for academic material in the World) and in creating DFET (an innovative Cloud training infrastructure for security and digital forensics training). His lectures are online at http://youtube.com/billatnapier, with over 400 on-line lectures, and has over 2,500 subscribers, with more than one million minutes watched. He regularly appears on the BBC radio and TV talking about Cybercrime (see http://youtube.com/billatnapier).

Bill was also a member of the ICT in Education Excellence Group, which has been setup by the Scottish Government in 2012, and innovated the Christmas Cyber lecture for Schools in Scotland (attended by over 3,000 pupils in Dec 2013). He has done extensive work with Schools in promoting ICT, especially focused on computer security, and created the Bright Red Digital Zone, which now includes most of the subjects with the N5 (CfE) subjects in Scotland (bright-redbooks.net), and which has extensive coverage of areas such as computer security.