Edinburgh Pitching for Management at MBM Commercial

Wednesday, 2 October 2013 from 16:00 to 19:30 (BST)
Event Details
Roles Announced!
1. We inspire entrepreneurial spirit in young people through the celebration of creativity and innovation. Our unique Enterprise and Personal Development Programme has been accredited by Glasgow University and was successfully piloted in March of this year. It was so successful that we are now prototyping 10 ideas and have started one business up. This is from 20 Secondary School pupils aged 13 to 17. We now need an influential Business Development-style Executive, who has a great network, to help bring our fledgling social enterprise to the national arena. Ideally someone who can raise the profile of the organisation, assist with strategic decision-making as we scale nationally, and has experience in raising funding. An added benefit would be someone with experience of digital platforms as we are in the process of digitising the programme. We have a range of incentives we would be happy to discuss with the right person. There's no such thing as a 'Bad Idea'!
2. We are an online booking portal for salon and spa appointments. We connect salons with customers to drive profit. We also offer salons and freelance hair and beauty professionals access to cloud-based business management software that allows them to manage their business online. We are looking for a financial director who would be able to help us finalise our business model and monetisation strategy. We will also be looking for help attracting outside investment to fund our growth. Experience in growing a startup/SME would be preferable, as would prior knowledge of software products. We have white labelled and licensed our software and would love to attract someone who had prior experience of these sort of deals. We would be willing to offer sweat equity and/or stock options in return for work done. 
3. We are a Roslin-based company formed in June 2005 and dedicated to the development of novel technologies for insect control, offering alternatives to the use of conventional chemical insecticides.  We are particularly interested in new ways of preventing diseases like malaria, dengue and Lyme disease, which affect hundreds of millions of people worldwide. Our goal to develop simple, environmentally friendly technologies that can be used by as many people as possible.  Our business model is to formulate new ideas, carry out proof of concept studies and generate IP for sale or licence worldwide and we're looking for someone who could approach potential licensees and negotiate the best possible royalty deals for our technologies worldwide. The aim is to provide a revenue stream to ensure the long-term future and profitability of the business, as well as funding for development of new projects, releasing us from our current dependence on public sector grants. 
4. We are looking to fill 2 key roles for a new spin off from our group of retail companies, we developed a rather exciting in-house set of tools to run companies very efficiently, the software is cloud based and were looking to develop this in-house tool into a product for the global market. To do this, we are looking for a Chairman and a Chief Financial Officer to join our busy team.
Please join us for the latest Pitching for Management event in Edinburgh on 2nd October 2013 at 4.00pm - 7.30pm.
At these events, exciting start-up and entrepreneurial companies present their businesses and the roles available to a room of quality individuals with the right skills to help them reach their next stage of company growth. The roles on offer range from sales, marketing and finance board positions to mentorships, chair, CEO and non-executive director positions.
The roles can be full or part time. Some offer paid remuneration and all packages offer additional rewards such as sweat equity, share options, commissions and bonuses.
If you think you could make a significant difference to a fast-growing company, then this is the event for you. The networking is also highly recommended.
Agenda
16.00 : Registration & soft drinks
16.30 : Introductions Modwenna Rees-Mogg
16.40 : Guest speaker - TBC
17.00 : Pitching Companies
17.30 : Break
17.40 : Pitching Companies
18.10:  Networking and nibbles
19:30   Finish
Hope to see you there.  If you are interested in pitching at one of our events, please call the AngelNews team on 01761 452248. 
The nearest car park is Castle Terrace car park which is a 5 minute walk from the venue, as is the car park at the Sheraton Hotel.
Find us on:
Supported by: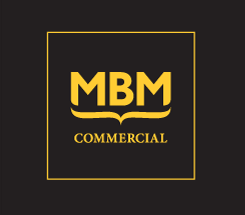 When & Where
125 Princes Street
EH2 4AD Edinburgh
United Kingdom


Wednesday, 2 October 2013 from 16:00 to 19:30 (BST)
Add to my calendar