Discover the amazing wildlife that can be found in the rockpools of North Berwick.
About this event
The Scottish Seabird Centre are delighted to be holding events as part of the 2021 Edinburgh Science Festival.
This year, we're holding 4x Rockpool Ramble events in North Berwick - perfect for anyone with an interest in marine creatures, wearing wellies, and spending time outdoors!
During the event, participants will enjoy a brief talk followed by a guided ramble along the nearby rocky shore. From scuttling crabs to beautiful anemones and seaweeds, you'll be amazed by the variety of life and the different adaptations of the creatures you meet.
This event is suitable for ages 5+ and costs £7.50 per person (£6.75 for Scottish Seabird Centre silver members, £6 for gold members). This money is gratefully received and will go towards supporting our education and conservation work around Scotland.
No former experience required. Participants under 16 must be accompanied by an adult. Friendly, quiet dogs are welcome, but we ask they are kept on a short lead throughout.
Please note that the event start and end times vary - please see specific dates for details.
Location
Participants will meet a member of the team outside the Scottish Seabird Centre (on the patch of grass in front of the Learning Hub), then head to the rocky shore on East beach, a short walk away from the building.
What will we provide?
Trays, buckets and alcohol hand-gel (if needed). A full health and safety briefing will take place before heading to the shore and members of the team will be on hand throughout to provide information and help participants find and identify species.
What do you need to bring?
Wellies, walking boots or shoes with good grip, clothing appropriate for the weather outside, a drink, any medication you may need, a face covering, a mobile phone and sun protection (good weather days).
Accessibility
Unfortunately, this event is not suitable for wheelchair users or pushchairs. Access to the shore involves a short walk (~200m) consisting of footpaths and sandy beach. Once on the shore, surfaces will be uneven and slippery and require extra care when crossing.
Keeping everyone safe
We are running these walks in-line with COVID-19 guidelines relating to organised outdoor exercise. A maximum capacity in line with government guidelines will apply and appropriate safety measures will be taken throughout, including the thorough cleaning/quarantining of equipment before each use. We ask that all participants maintain social distancing from each other (if from different households), and wear masks when collecting equipment or unable to maintain distancing.
Our group leader is a trained first aider and will be carrying a first aid kit and mobile phone. A copy the event's risk assessment will be available to view on the day.
What if my event is cancelled?
If this event is cancelled due to poor weather conditions or other circumstances, we will get in touch with you the day before to let you know. You will be refunded.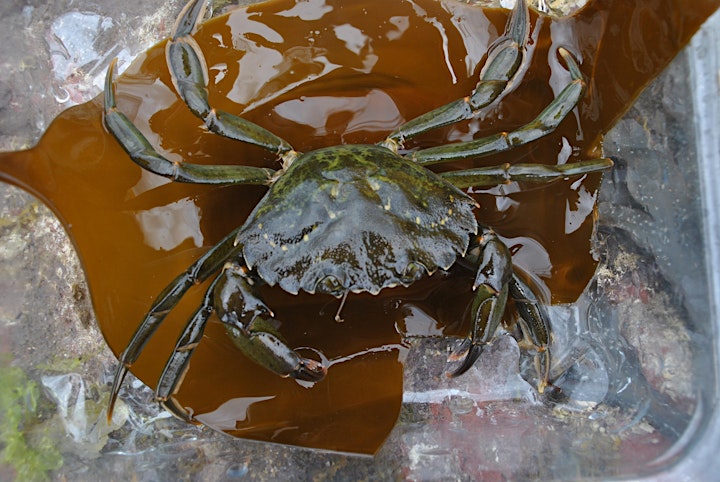 Organiser of Edinburgh Science Festival 2021 - Rockpool Rambles!
The Scottish Seabird Centre is a conservation and education charity (Registered Scottish Charity no. SCO25837) that inspires and educates people about the Scottish marine environment, motivating people to care for it and supporting conservation projects. Our work is supported by a not-for-profit visitor experience with income invested directly in supporting our charitable activities.