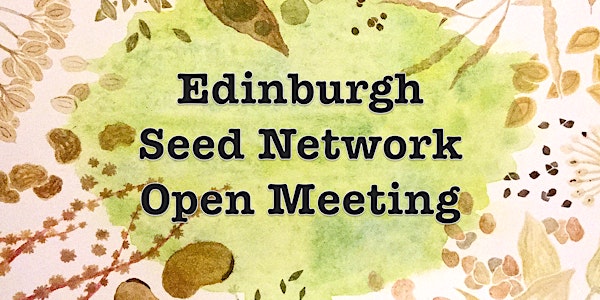 Edinburgh Seed Network Open Meeting
Join us for Edinburgh Seed Network's second Open Meeting and be part of actively shaping the future of the Network together.
About this event
We are looking forward to an informal hour together and invite you to:
hear a little more about the Edinburgh Seed Network, our last meeting and developments since then
get to know each other and everyone involved so far
let others know about relevant projects and initiatives you're part of, would like to set up or wish to see in the near future
share stories of motivation, experience, dreams and wishes around seed saving and growing in and beyond Edinburgh
be part of deciding next steps for the Network
become a volunteer for the Network and join a working group if you would like to be more actively involved
We will be running open meetings roughly aligned with the seasonal festivals of the Celtic calendar. Beltane will have just past when we hold our second meeting, and the next meeting will be around the summer solstice in June. You are very welcome to join for one meeting or be part of them all. No experience necessary, all contributions are welcome.
This event will be held on Zoom.