A concert to celebrate being back together as a community and create some warm, happy vibes of support and solidarity for the year ahead.
About this event
A live in-person concert! - BSL Interpreted
Featuring live music from Adonye B, Shaz Jamieson and a performance from Mystika Glamoor and more! Join some much loved local LGBTQ+ artists, who have been entertaining us and keeping us connected through the pandemic. We are thrilled to bring some of these artists together now in person, to help us celebrate each other and create some warm, happy vibes of support and solidarity for the year ahead.
Who can come?
Anyone from the LGBTQIA+ community in or travelling to Edinburgh is welcome to join us. To keep everyone as safe as possible, we're following COVID guidelines and only offering 40 spaces at the event. Please make sure you book (1 booking per person) if you'd like to come along. We're really looking forward to seeing you there.
Registration
Bookings are for 1 person, not households or family bubbles. Even if you and a friend or partner share an email address, or if you're also booking on behalf of a child, you must make one booking per person.
If something changes and you can no longer come along, please let us know as soon as you can so your booking becomes available for someone else.
COVID-19
This event is part of a small trial of in-person events with limited numbers and COVID-19 safety measures in place for social distancing.
All necessary steps have been taken to reduce the risk of COVID, however that risk can never be reduced to zero. Any event may be cancelled or postponed due to unforeseen circumstances relating to coronavirus, or if Scottish Government guidance changes.
The venue
We will meet at LGBT Health and Wellbeing HQ at 4 Duncan Place, Leith, Edinburgh (EH6 8HW). We will send more information about venue access after registration.
Access
This event is family friendly and wheelchair accessible.
If there is anything more you need to talk to us in advance to help you access the event, please email Jules at jules@lgbthealth.org.uk.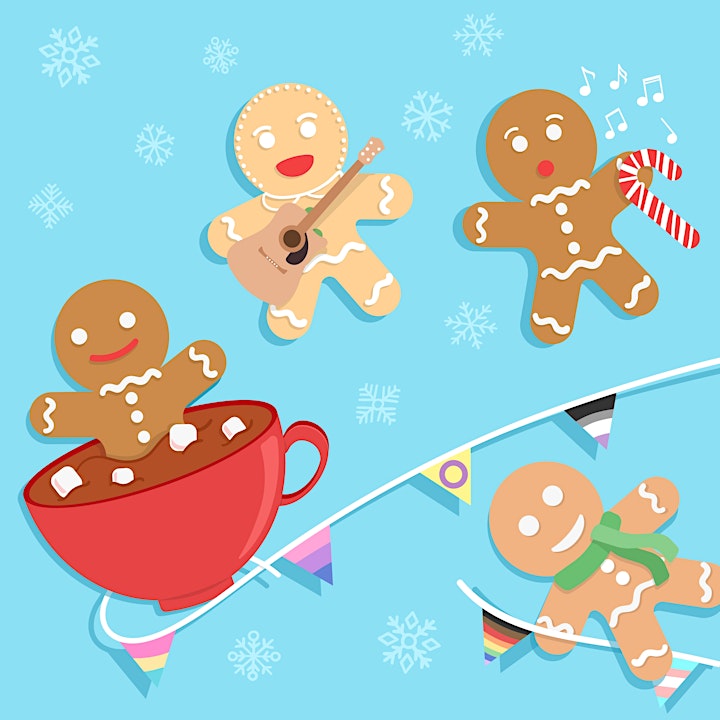 Organiser of Edinburgh Winter Celebration
Scotland's national charity promoting the health, wellbeing and equality of LGBT+ adults (16+) in Scotland. We offer community-based support services and events in Edinburgh and Glasgow (now online due to COVID-19) open to the entire diversity of the LGBTQIA+ community in Scotland.