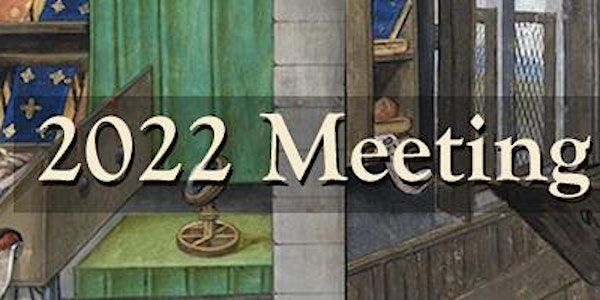 Editing and Adapting: In Memory of Peter Happé and Martial Rose (Online)
Editing and Adapting: In Memory of Peter Happé and Martial Rose
About this event
Hosted by Jodi-Anne George from the University of Dundee.
The 2022 Medieval English Theatre Meeting will take place online on Saturday 26 March between 9.45 a.m. and 6.30 p.m.
Editing is one of the most important activities of medievalists, and one which has in recent years been invigorated through developing technologies. Having recently lost two eminent editors, scholars of Medieval English Theatre take the opportunity to consider the editors' role. The related activity of the adaptor has also been foregrounded by the COVID pandemic, which has seen dramatic texts creatively re-envisaged for very small screens: we have come to appreciate the creative potential of on-screen adaptation at the same time as understanding afresh, through its temporary loss, the importance to medieval theatre of physical performance and live audience-actor interaction.
For programme details please follow this link: METh Meeting 2022 Programme