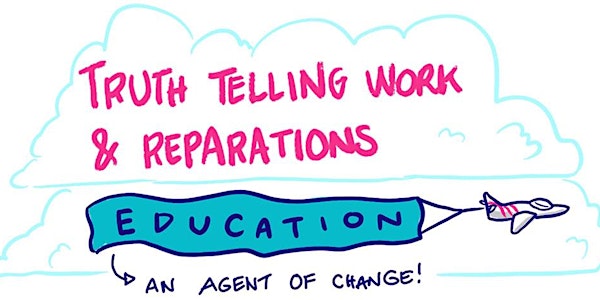 EdJAM Heritage and Everyday Lives with Abiti Nelson & Dr Kate Moles
Location
Online
University of Bristol
Bristol
BS8 1JA
United Kingdom
This event will be a discussion with Abiti Nelson and Dr Kate Moles hosted by the Education Justice and Memory Network.
About this event
The role of heritage and everyday lives in teaching about the violent past: a discussion with Abiti Adebo Nelson (Uganda National Museum) and Dr. Kate Moles (Cardiff University).
Abiti Adebo Nelson and Dr Kate Moles are EdJAM Co-Investigators leading the Heritage, Education and Everyday Life theme.
How do museums and other heritage spaces shape understandings of past violence and injustice and their legacies in the present? Are there contradictions between the pedagogical and commemorative functions of heritage spaces? What is the relationship between the museum and the school? These questions and more will guide our conversation around the EdJAM's heritage and everyday lives theme. The theme focuses on everyday practices of memory making in social lives and media and explores processes of curating memory and creating heritage in and beyond museums, with an attention to legacies of colonialism in heritage. You can read more about EdJAM themes here
During this event the discussion will focus on Abiti's work with the Uganda National Museum and the National Memory and Peace Documentation Centre (NMPDC) and the development of a mobile exhibition that shares heritage objects from the Museum's collection with communities. The mobile exhibition aims to engage young people, teachers and community members and opens space to reflect on the role of objects in conflict, peace and transition. Before, during, and after conflict, the symbolism of objects from the Museum's collection are explored by elders and young people, enabling a unique form of dialogue about conflict and reconciliation. You can read more about this project here
Speakers:
Abiti Adebo NelsonAbiti has spent 10 years as Curator for Ethnography and History at the Uganda National Museum. He is currently studying histories of ethnographic museums as a PhD student of History at the University of Western Cape in South Africa. You can learn more about Abiti here
Dr Kate MolesKate is a Senior Lecturer in Sociology at Cardiff University. Her expertise is in memory studies, the sociology of the past and qualitative methodology – in particular ethnographic, sensory and mobile methods. This is informed by previous projects she has been part of that have conducted research on the everyday practices of remembering, forgetting and the construction, interpretation and endurance of practices of heritage and memorialisation. You can learn more about Kate here
Chair:
Dr Julia Paulson Julia is Principal Investigator on EdJAM and an Associate Professor in Education, Peace and Conflict in the School of Education at the University of Bristol. You can learn more about Julia here
Please note: This online event will be recorded
The graphic illustration featured on this page was created by Laura Sorvala
Website: https://www.laurasorvala.com | Twitter: @_auralab