Description
Want to spend time learning guitar with Eduardo Niebla at his studios in the beautiful North Yorkshire countryside - this is your chance. Eduardo Niebla's Mini Guitar Retreat is an event for players and music lovers of all ages, levels & interests - whether you are a master player, a beginner, or just an enthusiastic fan.
Hello - this is my first mini-guitar retreat & I hope you can come.  I've spent many years learning the guitar (still learning now) & want to share my ideas about guitar playing with you & show you techniques which hopefully will help you in your own playing.  You don't have to be of a certain standard to come - it's really open to everyone & if you prefer to listen rather than join in that's totally fine too.  My friend & colleague Matthew Robinson, classical guitarist, is also going to be here to share his expertise.  And we're looking forward very much to meeting you & making music together.
Preliminary schedule
This is an idea of what I'm thinking of covering, but if there's something in particular you want to study that's totally fine & we can include it.  You can join in at any level - we'll be exploring guitar techniques, rhythm, harmony & improvisation.
9.45am    Arrival & coffee / tea etc
10.15am   warm up finger aerobics
10.30am   guitar techniques:  I'm going to show you some of the techniques I use and styles of playing I've been influenced by.
11.30am    Break
11.45am    learn a piece together - session 1
12.30pm    Break
12.45pm    learn a piece together - session 2
1.30pm      lunch
2.45pm      end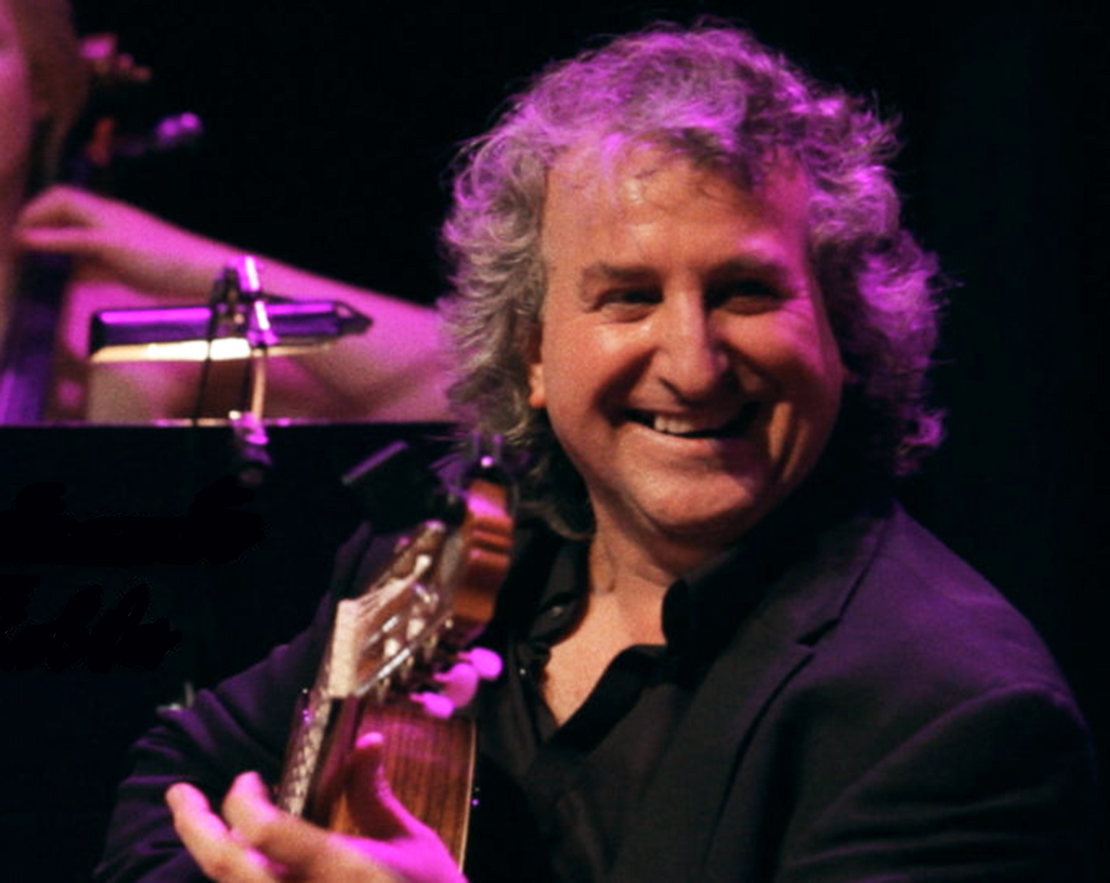 Places are limited. Price: £99 / £59 students & under 18s including drinks & lunch. Special early bird offer of £79 for places booked before 9th October.  For more information please call Katherine Alvarez: 01765 640338 or email katherine@eduardoniebla.com
Why not make a weekend of it & see Eduardo in concert with Matthew Robinson on Saturday 22 Oct, 7.30pm at the beautiful Georgian Theatre Royal, Richmond, N.Yorks (only 1/2 hour away). www.georgiantheatreroyal.co.uk Tickets:  01748 825252  £10-£17
EDUARDO NIEBLA – guitarist & composer
In a career spanning four decades Eduardo Niebla has been acclaimed as one of the most potent forces in flamenco jazz fusion today and his lyrical, poignantly poetic and wonderfully virtuosic playing has electrified audiences all over the globe.  His concert appearances have included the Jaipur Festival India, the Queen Elizabeth Hall London, the Tbilisi International Jazz Festival, the Olympic Games Greece, Glastonbury and the Brecon International Jazz Festival, as well as extensive concert tours throughout Europe, the Baltic States, the Middle East and South Africa. 
He has collaborated with some of the top musicians in jazz, world roots and pop including saxophonist Lol Coxhill, Indian maestros Nishat & Wajahat Khan, Deepak Ram (bamboo flute) Kala Ramnath (violin), Purbayan Chatterjee (sitar), as well as flamenco bass pioneer Carles Benavant, Palestinian oud player Adel Salameh, electronic trance phenomenon Juno Reactor, the Dante String Quartet and pop musicians George Michael and Craig David.  In addition he has made 23 albums of his original compositions and written music for films, festival commissions, documentaries and the BBC:
"His latest album demonstrates his fluid, technically brilliant guitar work… exquisite." (THE GUARDIAN)

"A formidable guitarist and a beautifully sequenced disc by a musically fluent master of today's generation…hugely enjoyable, experimental, with many stunning moments. Unbelievably invigorating." (Songlines)
Eduardo's career started from humble beginnings - born in Morocco to Andalucian parents in 1955, the 7th of 11 children, the family became refugees and settled in Cataluña Spain where Eduardo grew up.  At 18 he formed the cult symphonic rock band "Atila" and was rated alongside Paco de Lucia as one of the top guitarists in the Hispanic Peninsula.  In 1975 he moved to Paris where he took part in exhibitions of conceptual art with the painter Jaume Xifra and in 1978 he reached London, initially as a stepping stone to fly to America, but never left and has since been regarded as one of the outstanding guitarists of his generation. 
He now lives in North Yorkshire where he has his recording studios. 
FAQs
How to get to the Retreat
The Mini Guitar Retreat is being held in the North Yorkshire countryside & the easiest way to get here is by car. But there is a train station at Thirsk (15 minutes away with direct trains from London) and you can get coaches to Thirsk & Ripon (also 15 minutes away).  Do get in touch with us if you need help getting to & from places or with accommodation.
Please follow the link to download a map:  https://www.sendspace.com/pro/dl/y6c7jx
What is the refund policy?
Cancellations are accepted. If you are unable to attend please let us know as soon as possible as there may be a waiting list.  Thank you.