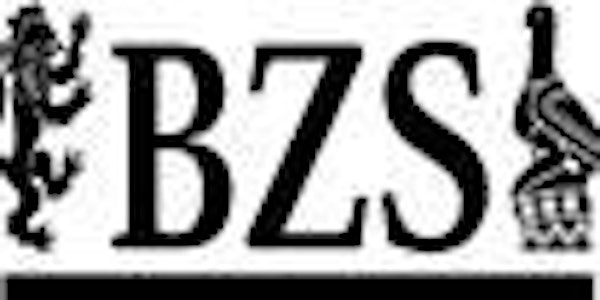 Education and Development in Zimbabwe and the Diaspora
Refund policy
Contact the organiser to request a refund.
Eventbrite's fee is nonrefundable.
Welcome to the Britain Zimbabwe Society's 2022 Research Day. Exploring education and development with a wide lens.
About this event
Britain Zimbabwe Society Research Day 2022
Education and Development in Zimbabwe and the Diaspora
Saturday 18 June 2022
9.00-17.30 BST [CAT 10.00-18.30; EST 4.00- 12.30]
Summary Programme
Times in BST. Please note that some details may change
9.00-9.15 Welcome and Introduction from Dr Kathy Mansfield-Higgins, Chair, Britain Zimbabwe Society, and Professor Miles Tendi, African Studies Centre, Oxford University
9.15-9.45 Zimbabwe education's footprint in the global arena – overview
Speakers: Dr Julius Mugwagwa, University College, London, and Dr Roselyne Masamha, Hull University
9.45- 11.15 Panel 1: Inclusiveness of the Zimbabwean Education System: Case Studies on Historical, Current and Future Research
Chair: Dorcas Gwata, Chair, Primary Care International
Speaker 1: Professor Evelyn Garwe, Pro Vice-Chancellor, Ezekiel Guti University, and Professor Juliet Thondhlana, International Education & Development, University of Nottingham: Analysing the role of the diaspora in the education sector in Zimbabwe
Speaker 2: Jane Magaya Doka, PhD candidate, International Education, Open University, UK: Understanding the role of education through the lived experiences of 'marginalised girls': a case study of Zimbabwe
Speaker 3: Dr Ebert Gono, University of Hull: Education in rural and farming communities
11.15-11.30 Break - Zoom link remains live
11.30-12.30 Keynote Presentation
Speaker: Professor Norman Maphosa, former Vice Chancellor, Solusi University & former Chair, ZIMSEC: Perspectives on Zimbabwe's primary, secondary and higher education - Past, Present and future
Chair: Dr Knox Chitiyo, President, BZS
12.30-12.35 BZS Young Researcher's Prize 2022 - Announcement
12.35-13.45 Break - Zoom link remains live
13.45-15.15 Panel 2: Relevance and Quality of the Zimbabwean Education System - Research and Lived Experience
Chair: Dr Lennon Mhishi, Oxford University
Speaker 1: Marshall Nyanhanda, Rhodes Museum: Views from learners and mentors
Speaker 2: Nester Mukwehwa, Executive Director, EMCOZ: Views and perspectives from employers
Speaker 3: Tawona Sithole, School of Education, University of Glasgow: The nexus between community, vocational training and academic education
Speaker 4: Dr Nadia Ncube, Aberdeen University: The 7th grade transition crisis and early pregnancy- what future for our girls?
15.15-15.30 Break - Zoom link remains live
15.30-17.00 Panel 3: Resilience and future development of education in Zimbabwe
Chair: Rutendo Chabikwa, Oxford Internet Institute
Speaker 1: Aleck Ncube, Acting Director, NUST Innovation Hub: Digital technology and education in Zimbabwe and beyond
Speaker 2: Anna Hoffmann-Kwanga, Zimbabwe Director, Konrad Adenauer Stiftung: Development, education and climate change in Zimbabwe
Speaker 3: Dr Vongai Chakanyuka, University of Zimbabwe & University of Witwatersrand: Adult and continuing education – lessons from home and abroad
17.00-17.30 Summing up
Speakers: Dr Julius Mugwagwa and Dr Roselyne Masamha
17.30-17.35 Closing and Vote of thanks
Dr Knox Chitiyo
Admission is free. You are invited to add a donation to help cover the costs of organising the event. Thank you.