Skills for Growth: help shape future training provision in the Tees Valley
About this event
We need the help of SMEs from the education sector in our region to help shape and inform future training needs of companies just like yours. Education, Employment and Skills are key drivers in the local economy. They have an important role to play in improving workforce productivity and boosting earning power for all. Access to an appropriately skilled and qualified workforce is essential if we are to meet the growth needs of existing businesses and is an important factor for businesses considering where to invest. Therefore, we invite you to a special symposium, specific to Education sector, to give you the chance to share your thoughts about any skills gaps you may have now or anticipate to have in the future which may impact your growth, productivity or competitiveness.
About Skills for Growth
The Skills for Growth project* is a joint initiative from Teesside University Business School and Tees Valley Combined Authority (TVCA) to identify skills needs and access employee training to help business growth. Working in partnership with TVCA, the Teesside University team will carry out research into the Tees Valley's key priority sectors, to identify skill needs and provide intelligence to the Skills Development Officers who are delivering direct support to businesses. The result of this approach will provide Tees Valley educational providers with long-term sector skills roadmaps to ensure supply meets demand.
Businesses operating across the Tees Valley area will have access to funded support from a team of experts to help them identify any skills gaps their company has now or may have in the future. The Skills Development Officers will work with businesses to understand their training needs and take them through the training and support available locally, before helping them tap into specialist support to upskill their workforce.
If you have any questions about any of the symposiums, email Anil Kumar at a.kumar@tees.ac.uk.
*The Tees Valley Collaborative Skills Development Partnership (Skills for Growth) is a joint initiative with Teesside University, and is part-funded by the European Social Fund' as part of the 2014-2020 European Structural and Investment Funds Growth Programme in England.
The project is receiving up to £1,868,162 of funding from the ESF as part of the 2014-2020 European Structural and Investment Funds Growth Programme in England. The Department for Work and Pensions is the Managing Authority for the England ESF programme. Established by the European Union, the ESF helps local areas stimulate their economic development by investing in projects which will support skills development, employment and job creation, social inclusion and local community regenerations.

Organiser of Education Sector: Tees Valley skills symposium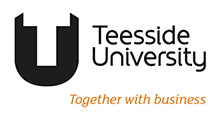 Teesside University is the place to come for innovative businesses with big ideas and ambitions.
We've got the people to help your company make the most of all the knowledge, insights and networks that Teesside University has to offer. For the clarity to see where you can go, the connections to get where you want to be and the power to unlock real value in your business - talk to us today. 
Contact us
T: 01642 384068
E: business@tees.ac.uk
W: tees.ac.uk/business
Find us
Teesside University
Middlesbrough
TS1 3BX