Description
The Edventure Start-Up Cafe is a monthly action learning set for people who want to focus on their initiatives and businesses over a 90 day period, with a group of peers.
Running a business can often feel like a lonely place, juggling so many different tasks. Here, we aim to create a safe place to explore your fears, share your successes and benefit from the group's collective intelligence & creativity to find solutions you may not have come up with alone.
Action Learning is a process that involves a small group working on real problems, taking action, and learning as individuals, as a team, and as a whole. Both our peers and the group facilitator help us develop creative, flexible and successful strategies.
This is a structured method of working. It enables small groups to address complicated issues by meeting regularly and working collectively. It can help foster the discipline we often need to help us learn from what we do, and improve our practice. With this in mind, please, only sign up for this group if you are able to commit to at least 2 of the 3 sessions.
Dates:
3 Tuesdays: 24 April & 22nd May & 5th June 2018. 2:00pm - 4:00pm
Requirements:
The Edventure Frome Start-Up Cafe is open to anyone who has ever participated in one of our courses (Edventure Start-Up, MAKE or any of our short courses) and members of the Welsh Mill Hub or Remakery: Frome. Please register only if you can make 2 or 3 of the upcoming sessions.
Facilitators: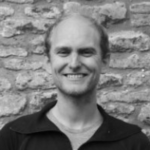 Johannes Moeller is Co-Founder and Managing Director of Edventure: Frome - A School for Community Enterprise. Johannes is the initiator of Edventure Frome, and will draw on his experience of working with diverse young adults and entrepreneurs to build their capacity to effect positive change.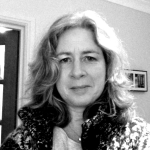 Nicola Tanner coordinates and facilitates the Edventure MAKE course, a free 3-week part-time course for 19-35 year olds where you work as a team to design, make and sell products made from a raw material. Nicola is also an experienced career coach, helping people make smart education, career and business choices. She enjoys empowering people from diverse backgrounds and cultures to create their own recipes for success.
Ticket Price:
This event is free, but booking is essential. It is made possible thanks to funding from Somerset Skills and Learning. We will ask you to complete some paperwork and feedback forms. Please note that this course is open to Edventure alumni & Members of Welshmill Hub and Remakery: Frome only. If you have questions, please feel free to email to info@edventurefrome.org or call us on 07548 014066 (9am-1pm Mon – Fri).

Feedback from past Edventure: Frome Short-Courses:
"I attended the Social Enterprise Training a few weeks ago and it has totally changed the way I am looking at my business. Thank you so very much for organizing this - I cant tell you the impact it has had". Victoria


"Attended the Get Blogging Bootcamp last week to get myself motivated. It was run brilliantly and really well attended. As always there was a great mix of people of all ages, backgrounds and reasons for being there. The courses are always well-run, really interesting and accessible. I'm always amazed by the quality and experience of the teachers. I'm doing three courses at the moment - all brilliant". Anna
"Loved the Blogging Bootcamp workshop, gave me so much clarity on how to be more strategic! " Milda
"A truly supportive, inspiring & creative environment..!" Frances