About this Event
Edward Bunting - the story and the music
This one off event, held in the beautiful setting of St Aidan's Church at Kilmore has been organised by Ballyhegan and Kilmore Community Heritage Association to coincide with European Heritage weekend and provides a unique opportunity to discover more about the story and music of Edward Bunting (1773 - 1843).
Frank Bunting, his Australian descendant, will tell the story of the man, his connection with Kilmore and the surrounding area and Lily Neill, the highly respected international harpist, will perform examples from the ancient music that he collected.
The event is free to attend but please register for a ticket so that you can be assured of a seat. Donations will be accepted on the evening.
Wikipedia entry for Edward Bunting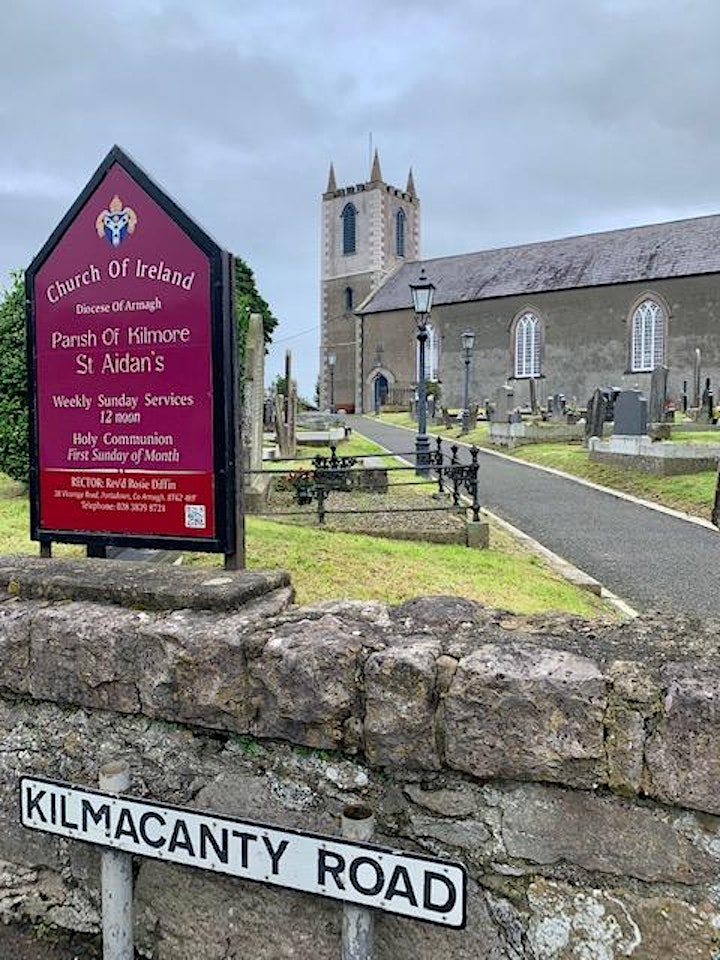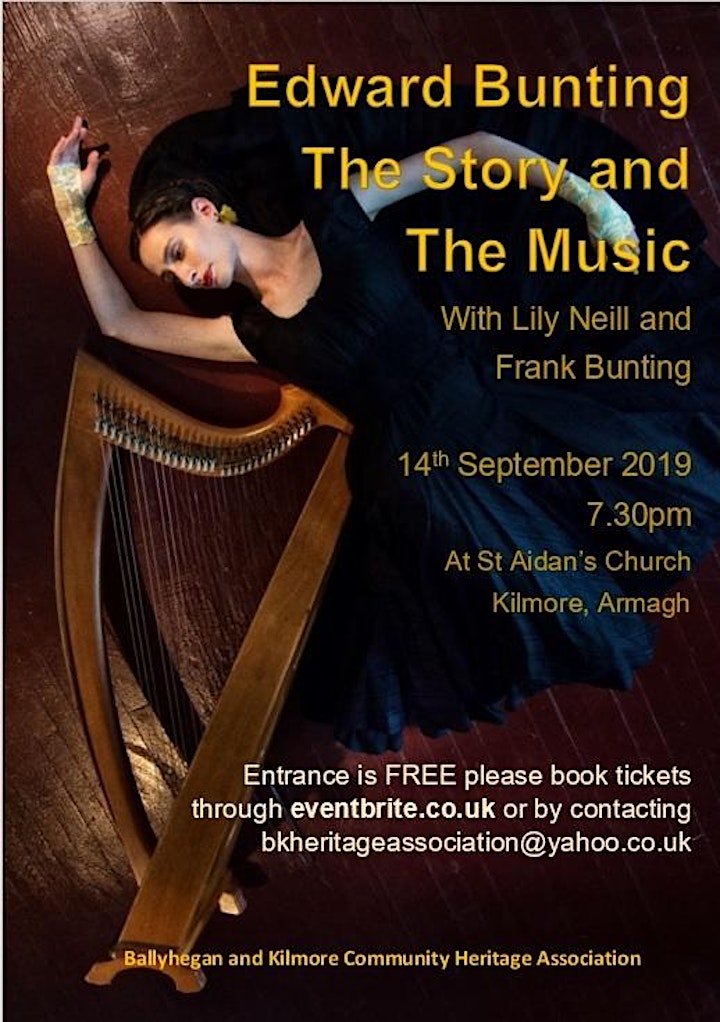 Ballyhegan and Kilmore Community Heritage Association
BK Heritage organises a series of talks and events each year on topics of local and general heritage interest, welcoming people of all ages. If you want to hear more about other events or have an interest in an aspect of local heritage that you would like to share please contact us by email bkheritageassociation@yahoo.co.uk