'Edwin Butterworth – Oldham's Forgotten Historian ' by Michael Winstanley
Edwin Butterworth's journals and publications provide an important insight into life in early industrial Lancashire. He died in 1848, age 35
About this event
Oldham & District Branch of MLFHS, Monthly Meeting :
Edwin Butterworth – Oldham's Forgotten Historian
An illustrated, free, online talk, given by Dr. Michael Winstanley who became interested in Edwin Butterworth during the 1980s while researching Oldham history. He tells us about the importance of Edwin's travels and historical researches on Lancashire and the news reports he supplied to Manchester newspapers in the 1830s and 1840s. Edwin's journals and publications provide an unparalleled insight into life in early industrial Lancashire. He died young in 1848 aged just 35.
Saturday 12th March, free online talk, on zoom, at 2pm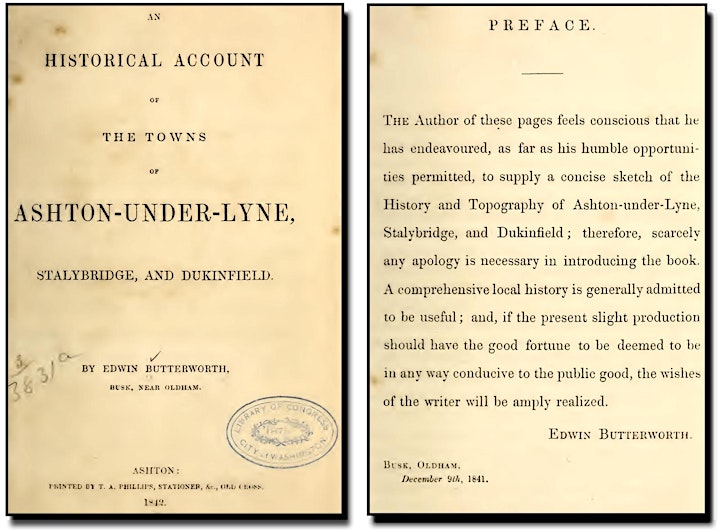 Please Note:
A meeting reminder email will be send out 3 or 4 days before the talk; a zoom meeting link on Thursday morning 10th of March. Registration closes at 11am on the 12th. A final reminder and link will be sent at 11:30am, on the meeting day. Login will be from 1:45, for an informal 'meet and greet' of old friends and a welcome to new visitors to our meetings. All are welcome and we hope you will enjoy the meeting and join us again in the future.
Note ... please ensure that you enter your email address correctly in both required boxes, when registering. If you have already registered and do not receive the meeting links, please email me at < mlfhs.oldham@gmail.com > and a link will be sent to you. Any emails requesting a link should be sent before 1pm on the meeting day.
Please also note ... that if more than one person will be joining the meeting, but sharing the same device, in the same room, only one ticket is required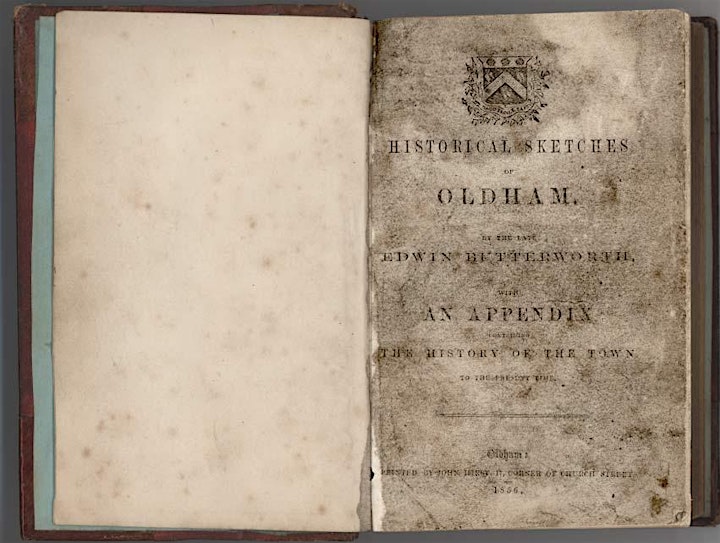 Organiser of 'Edwin Butterworth – Oldham's Forgotten Historian ' by Michael Winstanley