Edwina Currie - "Lessons learned - from a lifetime in politics (and realit...
Description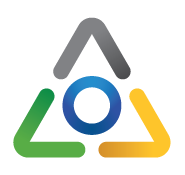 TAFCO are sponsoring this event. TAFCO Ltd was established in 2013. The Director's plan centred on customer service and relationship. Our view is that some of the High Street Banks are not supporting SMEs with the same flexibility that they used to. Indeed banks are actually withdrawing funding from many SMEs meaning that viable small businesses, that have sometimes been trading for decades, are under pressure. Finance brokers serve a very important role in satisfying the funding needs of businesses especially when the banks can't or won't help.
With over 25 years of the experience, the Directors of The Asset Finance Company understand what is required by business owners in these turbulent times. The economy is improving, meaning that businesses are now moving from survival to growth mode.
EDWINA CURRIE
"Edwina Currie hails from Liverpool and attended the Liverpool Institute High School for Girls when Beatles George Harrison and Paul McCartney were in the boys' school a few yards away. Much of her teenage years were spent in the Cavern; despite this she won a scholarship to Oxford where she read first chemistry then PPE (philosophy politics and economics). She also has a Masters' in economic history from the LSE, and taught business studies and economics and at schools and colleges in the midlands.
Edwina has had three careers – so far! From 1983 to 1997 she represented South Derbyshire in the House of Commons and served as health minister under Margaret Thatcher, bringing in breast and cervical cancer screening which has saved many lives. She was also involved in the Age of Consent campaign in 1994 which sought to end discrimination against gays. Career 2 overlapped, as she has written 11 books including top best-selling novels such as "A Parliamentary Affair" and "She's Leaving Home," and two sets of Diaries.
Career 3 in recent years has seen her frequently on our TV screens, including Pointless (with Diane Abbott), Wife Swap (with John McCririck), Come Dine with Me (twice, winning the second time), Celebrity Mastermind 2004 with her special subject of Marie Curie (she won), I'm A Celebrity Get Me Out of Here in 2014 and Strictly Come Dancing in 2011. She is a regular commentator on BBC Radio 5 and other programmes.
Edwina is the founder and Chairman of the High Peak Business Club which meets monthly for breakfast to hear top speakers from national and local companies.
Edwina and her husband John Jones, a former senior detective with the Met Police, live in Whaley Bridge with their dogs and garden, and try to keep up with six children, nine grandchildren and three great-grandchildren."