Description
Welcome to the beginning of year Lecturer Student meal. This will be a great oppurtunity to not only meet lecturers, but enjoy a nice meal in the centre of London. Your ticket INCLUDES a two course meal, selected beforehand. You may purchase drinks from the bar on the night.
Situated in the heart of Covent Garden, Belgo Centraal is one of the largest restaurants in London. Centraal is a busy, bustling restaurant that makes dining a fun, exciting experience for everyone! The menu for the evening is below, please have a browse, and select your choices upon checkout: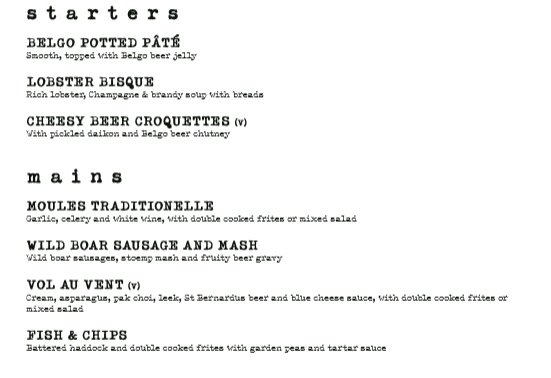 PLEASE NOTE: If you dont have paypal, you can still pay with a debit/credit card on the paypal checkout. Just select 'Pay with debit or credit card'

PLEASE BRING TICKETS:
This can be either, the email on a phone, or the printed ticket.