EE MUSIC Workshop, Norway

Monday, 12 October 2015 from 10:00 to 16:00 (CEST)
Event Details
Julies Bicycle og  den norske EE MUSIC-representanten, Linnéa Svensson, fra stiftelsen Greener Events, arrangerer sammen en EE MUSIC-seminar på Rockefeller i Oslo, den 12. oktober kl 10:00-16:00.
Seminaret er gratis og passer for deg som jobber med ledelse, drift og/eller har sceneteknisk ansvar på konsertsteder/festivaler, eller for deg som har generell interesse for energistyring av arrangement/konsertscener.
EE MUSIC er den største energiholdningskampanjen for den europeiske konsertarrangementsbransjen noen sinne - 27 europeiske land er med.
Stigende energikostnader og økt interesse for miljørettet bærekraft er med på å gjøre bærekraftig energiledelse til et tema av økende betydning i live musikk-bransjen. Men – ofte er det en kunnskapsbarriere som hindrer effektiv handling. På seminaret  får du mulighet til å forbedre eksisterende praksis og ferdigheter,
I løpet av seminaret kommer vi innom:
• Praktisk og sektorspesifikke råd om å gjennomføre energisparing (og ofte, økonomiske besparelser) på klubber og konsertscener.
• Beste praksis case-studier på energistyring og bruk av fornybar energi ved arenaer fra hele Europa.
• Hvordan bruke EE MUSIC IG Tools, som er en utslippskalkulatorer designet spesielt for de kreative næringene å hjelpe konsertscener og festivaler overvåke sine miljøkonsekvenser og energibruk på månedlig eller årlig basis. Verktøy har blitt tilpasset fra Julies Bicycle Creative IG Tools, som allerede brukes av over 2000 kunst- og kreative organisasjoner i Storbritannia og over hele verden.
• Samtale og kunnskapsutveksling mellom konsertarrangører, teknikere, produsenter og  utstyrsleverandører for å finne nye måter å jobbe på som fremmer energieffektivisering i denne bransjen.
Komplett agenda vil bli offentliggjort snart.
Innledere vil være Linnéa Svensson fra Greener Events, Chiara Badiali fra Julies Bicycle mfl.
Arrangementet vil finne sted i Leiligheten på Rockefeller Music Hall i Oslo. Rockefeller er et musikk- og underholdningskompleks som består av tre arenaer: Rockefeller Music Hall (kapasitet 1 350); John DEE Live Club & Pub, som er John DEE (kapasitet: 400) og Pub (kapasitet: 120); og Sentrum Scene (kapasitet: 1750). Rockefeller er en av de ledende arrangører av rock og pop konserter i Norge, også vertskap for arrangementer i en lang rekke andre musikalske sjangere, klubbkvelder, filmvisninger, og private arrangementer.
Arrangementet gjøres i samarbeid med  Musikkutstyrsordningen, en norsk nasjonal tilskuddsordning som gir støtte til kjøp og leie av teknisk utstyr til konsertscener og øvingsrom over hele Norge.
EE MUSIC tar sikte på å endre konsertarrangementsbransjen innen energibruk, kick-starte en bevegelse for å fungere bedre og mer effektivt, og bygge en mer robust sektor i stand til å svare på det skiftende verden vi befinner oss i.
Arrangementet er gratis, men vi ønsker påmelding da vi har et begrenset antall plasser.
SEMINARDETALJER:
12. oktober 10:00 til 16:00 / Rockefeller Music Hall / Oslo / Norge / Lunsj, kaffe og frukt serveres i løpet av dagen.
Musikkutstyrsordningen vil kunne gi reisestøtte for de som holder til utenfor Oslo.
Innleggene vil være på engelsk og norsk.
Alle spørsmål og henvendelser kan stilles Linnéa Svensson i Greener Events linnea (at) greener-events.com
---
Julie's Bicycle and Norway EE MUSIC Ambassador Linnéa Svensson, CEO of event sustainability consultancy Greener Events Norway, are co-hosting an EE MUSIC Workshop at Rockefeller in Oslo, Norway, on the 12th October. 
Rising energy costs and an increased interest in environmental sustainability is making sustainable energy management a growing topic of importance in the music event production industry, but there is frequently a knowledge barrier preventing effective action. Looking to scale up existing good practice and skills, EE MUSIC is the largest energy awareness campaign in the history of the European music event industry, holding events on better energy use in 27 European countries.
The workshop in Norway is for all interested venue managers, heads of operations, production professionals and anyone else with an interest in energy management in the music event industry. It will cover:
• Practical and sector-specific advice on making energy savings (and often, money savings!) in clubs and venues.
• Best practice case studies on energy management and use of renewable energy by venues from across Europe.
• How to use the EE MUSIC IG Tools, which are carbon calculators designed specifically for the creative industries to help venues and festivals monitor their environmental impacts and energy use on a monthly or yearly basis. The Tools have been adapted from the Julie's Bicycle Creative IG Tools, which are already being used by over 2000 arts and creative organisations in the UK and worldwide.
• Discussion between venues, technical and production professionals, and promoters on finding new ways of working that promote energy efficiency in the music event production industry.
The full agenda will be published soon. Guest speakers will include Linnéa Svensson of Greener Events and Chiara Badiali of Julie's Bicycle, with more to be confirmed.
The event will take place in one of the event spaces at the Rockefeller Music Hall in Oslo. Rockefeller is a music- and entertainment complex that consists of three venues: the Rockefeller Music Hall (capacity 1350); the John DEE Live Club & Pub, which include John DEE (capacity: 400) and the Pub (capacity: 120); and the Sentrum Scene (capacity: 1,750). Rockefeller are one of the leading promoters of rock and pop concerts in Norway, also hosting events in a wide range of other musical genres, club nights, film screenings, and private events.
The event is also partnering with the Musikkutstyrsordningen, or Music Equipment Scheme, a Norwegian national government subsidy programme that provides funding for the purchase and hire of technical equipment and gear to venues and rehearsal studios across Norway.
EE MUSIC aims to change the music event industry relates to energy, kick-starting a movement to work better and more efficiently, and building a more resilient sector able to respond to the changing world we are finding ourselves in.
Attendance is free, but registration is requested.
 
EVENT DETAILS:
12 October, 10:00 - 16:00 / Rockefeller Music Hall / Oslo / Norway / Lunch provided 
AGENDA
10:00 - Introduction to EE MUSIC and current cultural & environmental context with Chiara Badiali (Julie's Bicycle) and Linnéa E. Svensson (Greener Events)
11:00 - Guest Talk: Ida Bryn, engineer and energy advisor at Erichsen & Horgen, speaks about her experience at Oslo Concert Hall, the Norwegian Opera, and an energy audit at Parkteateret
11:20 How to save energy in the operations of a venue: key energy use hot-spots, practical actions, main opportunities for savings; including case studies from across Europe (Chiara Badiali, Julie's Bicycle)
12:15 LUNCH
13:15 Guest Talk: Andy Purves, UK lighting designer and co-founder of the environmental responsibility sub-group of the UK Association of Lighting Designers, speaks about his experiences, including practical measures around smarter resource use in lighting and the environmental impacts of lighting equipment
13:45 Quick Guest Talks: Knut Frøysnes, arena manager, Øyafestivalen; and Jarle Hellesen, electrical engineer with broad music event experience, Infratek
14:15 COFFEE BREAK
14:30 Using the EE MUSIC IG Tools: the value of data, establishing baselines, and comparing to industry benchmarks (Chiara Badiali, Julie's Bicycle)
15:00 What's in it for YOU? Workshop/Discussion: the challenge of changing the way we do things, how we make change happen, next steps. (Everyone)
16:00 Takk for i dag – ENDS
---
About the organisers and speakers / Om arrangørene og innlederne:

Linnéa E. Svensson (stiftelsen Greener Events)  // 

Linnéa E. Svensson (Greener Events Norway) 
 Linnéa er daglig leder i Greener Events og har jobbet med produksjon, sponsing, og bærekraft i forbindelse med arrangementer i over 15 år, inkludert Øyafestivalen. Linnéa er sertifisert som Miljøfyrtårnkonsulent og hun rådgir arrangører av idretts- og kulturarrangementer i å implementere bærekraftstiltak og bærekraftig bedriftspartnerskap.
Greener Events ønsker å øke bevisstheten og vise at bærekraftige arrangement er bedre arrangementer for mennesker, planeten og fortjenesten.  //
Linnéa has worked with production, sponsorship, and sustainability in connection with events for over 15 years, including the Oya Festival. Linnéa is certified as a Miljøfyrtårn consultant and she mentors organizers of sporting and culture events in implementing sustainability measures and sustainable corporate partnerships. She is also the author of a sponsorship handbook for live music organizers and heads the jury of the Norwegian Sponsorship and Event Awards. She gives talks, seminars and holds workshops on sustainability and events in Norway, but also internationally.
Greener Events is a practical oriented organization that works with sporting and cultural events in forming sustainability strategies and finding relevant corporate partnerships in order to enhance their potential. Greener Events wants to raise awareness and show that sustainable events are better events for people, planet and profit.

Chiara Badiali (Julie's Bicycle, UK) // Chiara Badiali (Julie's Bicycle, UK)
Julies Bicycle er en internasjonal non-profit organisasjon som bygger bro mellom miljørettet bærekraft og kreative næringer. Vi jobber for et kreativt fellesskap med fokus på bærekraft, og vårt mål er å gi inspirasjon, kompetanse og ressurser til å få dette til å skje.  
Chiara har jobber i Julies Bicycle siden 2012 med ansvar for å samle de ulike fagfeltene i musikkbransjen når det gjelder å bygge kompetanse og gjennomføringsevne for miljøarbeid innen denne bransjen, hun koordinerer også arbeidet med EE Music. //
Julie's Bicycle is the leading global charity bridging the gap between environmental sustainability and the creative industries. Our aim is a creative community with sustainability at its heart and our goal is to provide the inspiration, expertise and resources to make that happen. 
SUPPORTED BY: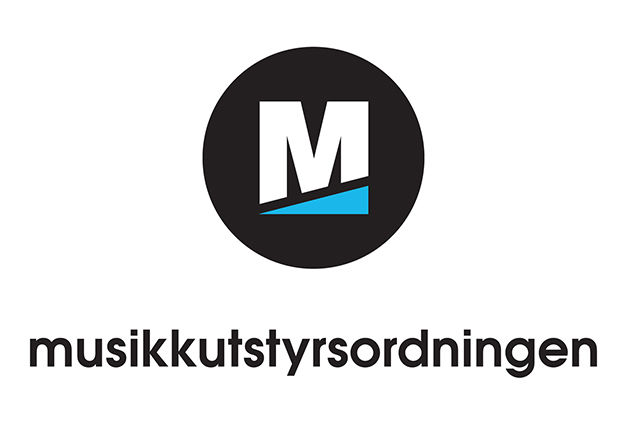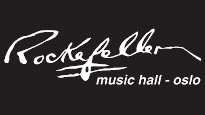 EE MUSIC is the largest energy awareness campaign in the history of the European music event production industry. Find out more.


When & Where

Rockefeller Music Hall
16 Torggata
0181 Oslo
Norway


Monday, 12 October 2015 from 10:00 to 16:00 (CEST)
Add to my calendar
Organiser
Julie's Bicycle's vision is a creative community powering action on climate change.
Julie's Bicycle is a London based charity that supports the creative community to act on climate change and environmental sustainability. We believe that the creative community is uniquely placed to transform the conversation around climate change and translate it into action.
We provide the creative community with the skills to act, using their creativity to influence one another, audiences and the wider movement. We run a rich programme of events, free resources and public speaking engagements, which contribute to national and international climate change policy development.
Julie's Bicycle supports the Paris Agreement goal to limit global warming to 1.5 degrees Celsius by focusing on energy, the major source of carbon emissions for the cultural sector. More than 2,000 companies use the Creative Industry Green Tools, our suite of carbon calculators, and our certification scheme, Creative Green, is the recognised benchmark for sustainability achievement within the creative industries.
We have a deep engagement with the arts and cultural sector, working with organisations and independent professionals across the UK and internationally to embed environmental sustainability into their operations, creative work and business practice.