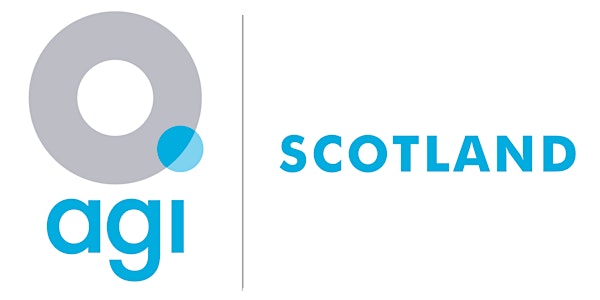 EEO-AGI Scotland Seminar: Anita Graser, Austrian Institute of Technology
EEO Seminar: Understanding movement data
Anita Graser, Scientist, Austrian Institute of Technology
About this event
Understanding movement data

Abstract:
Movement data is used in many data science domains, from health to logistics and beyond. However, movement data is rarely collected in lab settings. Many datasets are created for different purposes than the (scientific) analysis they are used for. Therefore, data quality (i.e. fitness for use in analyses) is rarely ideal. Understanding data quality is essential for choosing suitable analysis methods and interpreting their results. But gaining a proper understanding of a dataset's potential and limitations takes time. Indeed, data exploration can take up to 50% of the time spent on analysis. Graphical data exploration tools, in particularly, are needed to support analysts. This talk covers challenges of movement data exploration and the current advances in tool development.

About the Speaker:
Anita Graser in an expert in spatial data science for mobility and transport applications. She graduated with an MSc in Information Technology specializing in Geomatics in 2010 and received her PhD in Applied Geoinformatics from the University of Salzburg in 2021. Since 2007, she works in applied research at the AIT, focusing on spatial analysis of transport and movement data. Furthermore, Anita currently teaches at UNIGIS Salzburg, serves on the project steering committees of the open-source projects QGIS and MobilityDB, and is the lead developer of the open-source software library MovingPandas. She is an internationally sought-after speaker, has published more than 40 scientific articles, and several books. In 2020, she was awarded the international OSGeo Sol Katz award for her contributions to open-source geographic information systems as well as the national Futurezone Women in Tech Award.

Edinburgh Earth Observatory (EEO) Seminars
A Seminar Series in GIS, Remote Sensing, and GeoInformatics organised by the Edinburgh Earth Observatory in conjunction with the AGI-Scotland.
Please note this talk will take place online on Zoom, details are in the order confirmation email in the Additional Details Section, or on the Online Event Page.