Description
Please join NatWest Business Growth Enabler Sharniya Ferdinand for Effective Decision Making to Boost your Business.


Making Decisions or the lack of them are responsible for the making or breaking of many a career. Those who are proficient at making effective decisions, without being influenced by the opinions of others are those whose annual income reaches six and seven figures. However, it's not just your income that is affected by decisions - your whole life is dominated by being able to harness this power.
What will be covered:
1.

Your inner strength - Your Power
Knowing yourself, your strength and weakness;

How to build your inner strength.
2.

How do I know what I want?
Knowing what you do not want

Knowing what you do want is KEY

How to overcome a limiting mindset
3.

Decision Making Process.
What is happening in your mind while you are making decisions

Focus the power of your mind, discipline and focus

What will the real life outcome of your decisions be?

Process of creating your own reality.
4.

3 x Stages you must learn to accomplish what you really want.
5.

Our obstacles
How do I cope with obstacles and challenges while making decisions?

Procrastination
6.

Benefits of Making Effective Decisions.
Your life is important and, as we all know, life is short. You have the potential to do anything you choose, and to do it well. But you must make decisions and when the time arises, you must MAKE YOUR DECISION WHERE YOU ARE WITH WHAT YOU'VE GOT.
Delivered to you by
Agnes Khan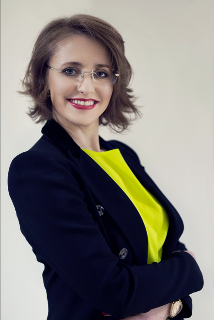 Agnes Khan has over 13 years of experience in the property sector. She moved to the UK from Poland and within 3 years had bought her first property. She is a business owner and active investor. She also runs various charity projects. She designed the "You Can Do It Programme" where she helps business owners to grow their enterprises to the next level. Agnes was also awarded Business Woman of 2017.
Her latest project "5 Flavours of Health", is promoting and guiding people to eat a balanced and healthy diet which comproses of seasonal food. She has published and translated 2 books from Polish to English "Philosophy of Health" and " Philosophy of Life". She is a fulfilled mother and wife with 2 children.
---
You will also have the opportunity to meet and connect with other local business owners so please bring plenty of business cards.
We look forward to seeing you there !!