Description
Weekend workshop with Emma Bragdon, PhD
in Norfolk, UK
June 13th and 14th , 10am - 4pm
Effective Help for Someone in Spiritual Emergency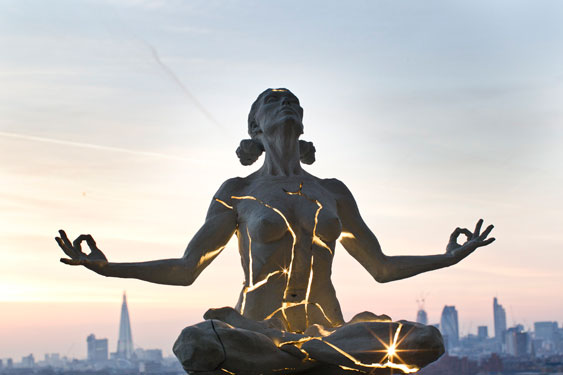 Spiritual Emergency is a crisis in which a person is so disoriented by spiritual experiences that he/she can no longer function well at work or within relationships. The spiritual experiences may be caused by spiritual practices like yoga and meditation, or other factors like fasting, trauma, grief, recreational drugs, or even one's natural gifts of intuition, etc. The symptoms of this crisis are often confused with symptoms of psychosis and, in this case, the individual will likely be treated with anti-psychotic drugs. Unfortunately, over time this protocol can harm the person in spiritual crisis, so a different kind of treatment is advised. The positive potential of the crisis (when well managed): a person who has more peace and clarity, functions better, and is motivated by more wisdom and compassion.
You will learn:
To recognize a spiritual awakening vis a vis mental disorder

How to diagnosis and treat someone in spiritual emergency

The different ways this crisis may manifest

The challenges in supporting a client in spiritual emergency

The joys of supporting someone in spiritual emergence
You will have the opportunity to understand and practice therapeutic interventions that are most beneficial to a person in spiritual emergency.
Dr Bragdon will also introduce you to
A Pioneering Approach to Mental Health Care and
a Pathway to Optimal Well Being from Brazil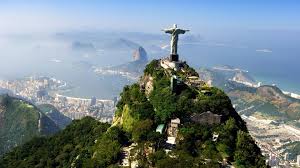 There is a spiritual group in Brazil that supports personal spiritual evolution in a contemporary way—and has a history dating back to Paris in the 1850s. This group now has c.13,000 community centers offering complementary therapies for free (in Brazil), as well as 50 psychiatric hospitals offering the full range of modern treatments for those who are emotionally disturbed. What's unusual in the hospitals is that psychiatrists collaborate with medical intuitives for both diagnosis and treatment—and enhance the effectiveness of both.
You can see Emma's interview about Brazilian spiritism with the CrazyWise film producers here; http://crazywisefilm.com/2014/11/12/success-spiritual-treatments-brazil/
Dr. Bragdon seasons her presentations with humor and personal stories. You will feel enriched by the information and more at peace through the practical application of methods used in Brazil and India to optimize wellbeing.
Facilitator Bio: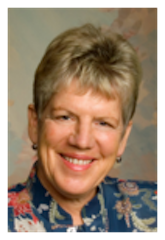 Emma Bragdon, PhD(Transpersonal Psychology) is the author of seven books and co-producer of two documentary films, and the Founder/Director of Integrative Mental Health for You. Dr. Bragdon is most well known for the seminal books she originally published on Spiritual Emergency in 1987, 1990, and updated in the past few years. Her most recent books about Spiritism in Brazil have gained rave reviews. She was a volunteer for the Grof's Spiritual Emergency Network from 1984-1991. She was licensed as a psychotherapist in 1988 and has expanded that practice by also teaching, publishing, and being a spiritual guide—as well as dancing! www.EmmaBragdon.com, IMHU.org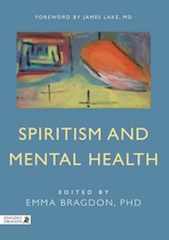 Audience: Psychotherapists, Psychiatrists, Nurses and other Allied Health professionals, and those caring for people in spiritual emergency…and anyone exploring a more integrative approach to optimal mental health. Continuing education units will be available for those travelling from the US if required. Certificate of attendance will be provided for anyone else if necessary.
Format: slide presentation of theory, discussion, self-reflection, practical application via experiential exercises.
Time:June 13 & 14, 2015. 10am to 4pm each day.
Price: Early bird discount until May 1st: £125 After May 1st: £150 for the 2 days. Price includes catered lunch at the venue and coffee/tea breaks each day.
Location:Mundesley Community Hospital, Links Road, Gimmingham, Mundesley, Norfolk, NR11 8ET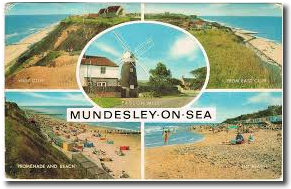 25 miles northeast of Norwich, on the beautiful North Norfolk coast, close to beaches for walking and small resort towns for accommodations and good restaurants. We will have exclusive use of the new conference centre and access to the beautiful grounds of Mundesley hospital, with its lovely rolling lawns reaching out to the coastline. It will soon be a residential holistic hospital for people experiencing mental distress, the first of its kind in the UK—to open in early summer, 2015!
Mundesley Community Hospital is an innovative new development aiming to create a best practice model in the UK for holistic mental health care. It will provide complementary and holistic therapies alongside conventional psychiatric care and is scheduled to take in its first patients in early summer 2015. This workshop will see the inauguration of an international education centre offering conferences and programs to both inpatients and the wider community. You will be amongst the first to experience the amazing atmosphere in this exciting development just before it opens!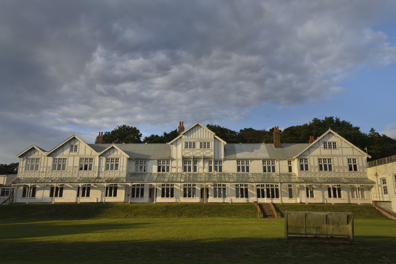 The grounds at Mundesley hospital offer an oasis of peace, calmness and tranquility, a place where the everyday stresses of life can be forgotten in a beautiful setting. Feel free to find a quiet space to sit and mediate during the breaks.
Sponsors:
This weekend workshop is being sponsored byIntegrative Mental Health for You, IMHU.org, and Synchronicity Worldwide, Ltd.
FAQs
What are my transport/parking options getting to the event?
Those Coming from Out of Town or Other Countries:
After flying into Norwich, or one of London's Airports—take a train to North Walsham via Norwich, UK, which is about 2.5 hours north east of London. From there Mundesley is a 5 mile taxi drive up to the quaint seaside resort.
If you would like details of local taxi firms please contact the organiser.
If you intend to drive, there are ample parking facilities in the hospital grounds.
What accommodation is there in the area?
There are no accommodations on site at Mundesley hospital, but plenty of options within the seaside village only half a mile away.
Travelling guests may wish to book accommodation via the following websites:
Search for Mundesley, UK, or contact us for a list of specific options.
Where can I contact the organiser with any questions?
Email: mendthegap@hotmail.com
If you are interested in attending a local social dinner on the Sat eve please email: Mark@mundesleyhospital.org
***Thanks to Paige Bradley for her lovely sculpture used as the logo for this flyer. You can see more of her work at http://www.paigebradley.com
Organiser of Effective Help for Someone in Spiritual Emergency, with Dr Emma Bragdon PHD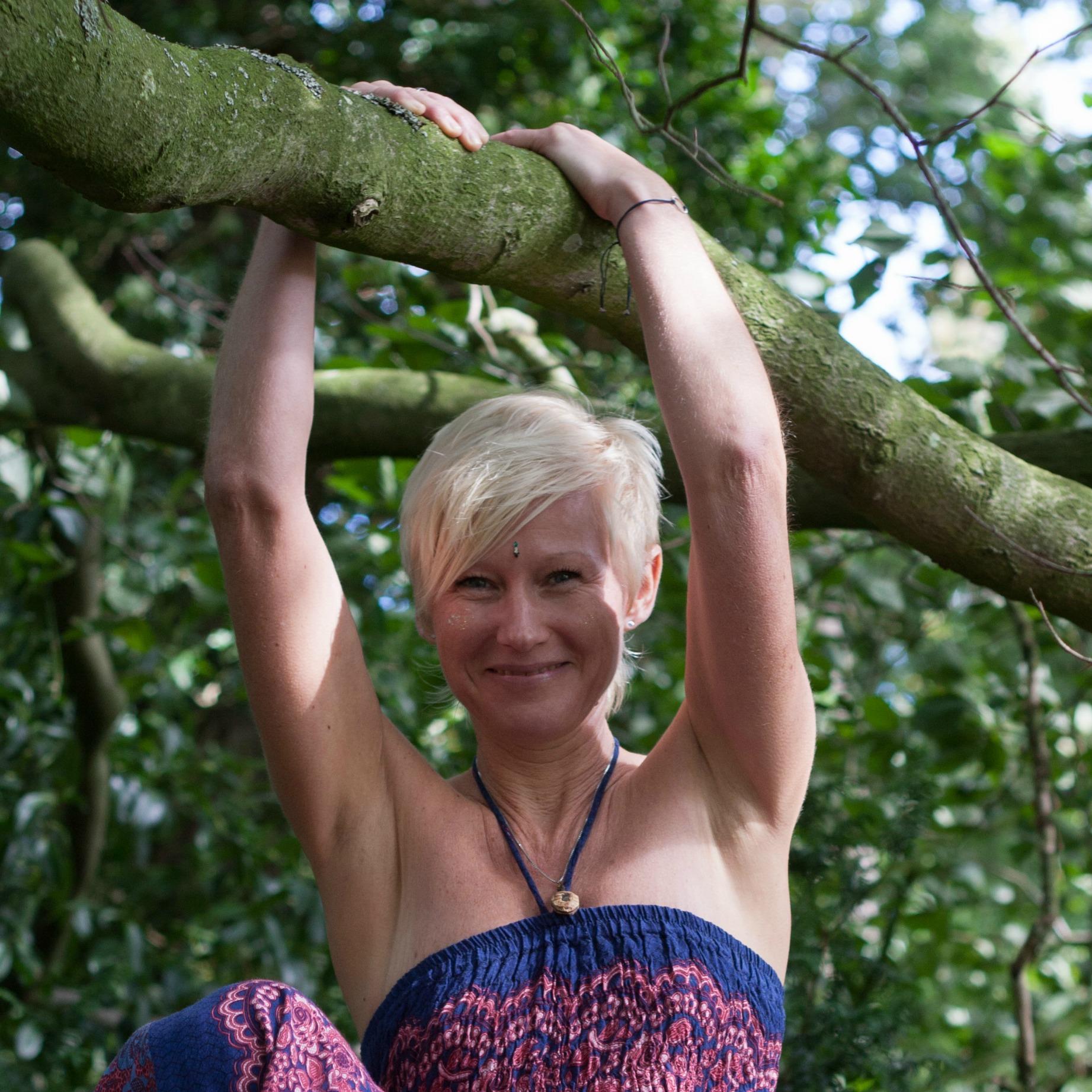 Katie Mottram is an Author, Speaker and Project coordinator 
She was one of the Founding Directors of the International Spiritual Emergence Network, providing a collaborative platform for the global networks that exist to support people going through the spiritual emergence process.
Her personal story is featured in the publication by the Royal College of Psychiatrists, Spirituality and Narrative in Psychiatric Practice: Stories of Mind and Soul, 2016
Katie's latest projects are the anti- stigma campaign in support of those experiencing spiritual phenomena, #Emerging Proud: www.emergingproud.com and KindaProud, a series of pocket books of hope which aim to re-frame crises as potential opportunities for growth and transformation.