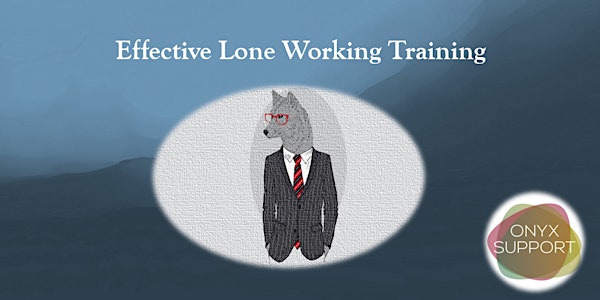 Effective Lone Working (CPD Accredited Training)
In this training, Onyx Support discusses the process of lone working, offering best practice guidance to keep yourself and others safe.
About this event
This lone working training by Onyx Support, will enable you to maintain safety whilst working without direct or close supervision or support out in the community, when visiting other people's homes and working outside of normal hours. . It is important to know the difference between working alone in public places and working alone in isolated settings. For example, people's homes, events that involve pressure, community visits and social services interviews. In this training, we will cover:
Assessing risks and preparing for a visit
Travel and environment
A guide to staying safe throughout your work activity
How to reduce risks associated with lone working
What to do following a lone working activity

Please note this event is not a live event. Please email admin@onyxstudents.com to obtain your certificate for the event following completion.

If you do not receive your link for the event, please email admin@onyxstudents.com.