Description
Efficient and Effective Performance Management
There is increasing evidence to show that the traditional approach to performance management (i.e. an appraisal system) is not only outdated but can be detrimental to workforce productivity, unless carried out correctly.
However, carrying out appraisals correctly is time consuming; often leading to corners being cut. A failure to properly manage/appraise will reflect poorly on the employee's experience. Managing staff performance does not have to be overly time consuming or complex, as will be seen by those who attend our training workshop. The benefits of good performance management will:
Drive employee engagement through goal setting, improved working relationships and regular feedback

Help identify barriers to maximum productivity and conflicting goals

Identify high performers

Ensure employee accountability

Align individual and team goals to the business objectives

Establish training and development needs
Managing performance can be a daunting prospect, even for the most experienced Line Manager. This half day training workshop will provide delegates with techniques and a framework that can help them enhance the efficient and effective management of their teams' performance.
Content:
The traditional appraisal system and alternative approaches

Setting goals that are aligned to business objectives

Setting the assessment criteria

Do and Don'ts for giving effective feedback

Coaching as a performance management intervention
Learning outcomes for delegates:
Recognise the value of managing performance and identify and use approaches most beneficial to your business
Objectively evaluate employees' performance against set criteria and goals that are aligned to the business' needs
Prepare for and conduct feedback sessions so as to maximise employee performance and improve relationships
Apply coaching techniques when addressing performance issues if appropriate
Who should attend:
Anyone who has responsibility for managing and maximising the performance of others.
Event details:
Date: Tuesday 24th April, 2018
Time: 13:00 until 17:00
Location: Liberty House, 222 Regent Street, London W1B 5TR
Meet the Trainer – Jo Brown: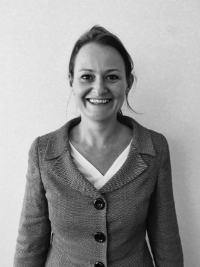 Jo is an HR Consultant with many years experience reviewing, designing and implementing Performance Management solutions in a diverse range of industries. Jo advocates the need for a flexible yet robust set of processes that are tailored to suit your business needs and which support the continuous cycle that is performance management while improving both individual and business performance.
Cost:
£125 + VAT per delegate for existing clients of EmployLaw Limited (please message us for the discount code); or
£175 + VAT per delegate for non-clients.
Please note the cost is non-refundable (unless the workshop is cancelled by us) and places are limited to a maximum of 14 delegates on a first come first served basis.