EFIMED Week 2016: Smart Forestry, Bioeconomy and Social Integration
Description
Come and learn about examples of social forestry in Calabria and in other regions, meet the EFIMED Network and help us identify the critical factors for the creation of a forest-based, sustainable and equitable Mediterranean bioeconomy!
Schedule of the event: 1.5 days Scientific Seminar (7-8 November) and field trip (9 Nov) to the Regional Park of Le Serre and the Biodiversity State Reserve of Mongiana.
Accommodation: Please book your own accommodation at the Popilia Resort, quoting EFIMED as your booking code. To book please email info(at)popiliaresort.it or call +3909639962500. More information about room rates can be found in the FAQ.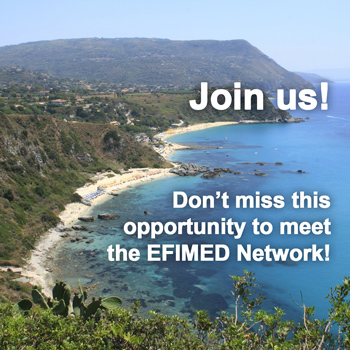 Organisers: EFIMED, CNR Institute on Mediterranean Agricultural and Forestry Systems, ALForLab innovation & research project.