Essex Gardens Trust in association with The Gardens Trust present their 25th Anniversary talk with Matthew Wilson on Sat 9 Oct @ 2.30
About this event

This year, Essex Gardens Trust has been commemorating 25 years since it was founded and is delighted that Matthew Wilson, award-winning garden and landscape designer will be adding to the celebrations by giving the Trust's 'Unforgettable Gardens' Anniversary Talk, "A Tale of Two Gardens". Matthew has a strong connection with Essex, having worked in the county for several years, most notably as Curator of 'Hyde Hall', the fabulous, 360-acre RHS Garden near Chelmsford. Matthew also helped to transform the seriously neglected landscape around Castle Hedingham, a mediaeval Historic House in the north of the county, into a glorious, wedding-perfect setting while working on Channel 4's TV series, 'Landscape Man'.
Following on from RHS Hyde Hall, Matthew relocated to Yorkshire, still working for the Royal Horticultural Society, where he became Head of Site and Curator of RHS Harlow Carr. In "A Tale of Two Gardens", Matthew will relive for us his experience of gardening in these two, very different locations. The contrast between the semi-arid conditions of Essex and the cooler, damper climes of Yorkshire could hardly present a greater challenge for a gardener. Matthew will describe how he adapted to the advantages and disadvantages of each site, creatively using a wide range of design and planting solutions to meet and overcome the challenges. We will learn how this led to iconic garden features such as the award-winning Dry Garden at Hyde Hall and the much-photographed Main Borders and Winter Walk at Harlow Carr.
Today, Matthew runs his own successful garden design and horticultural consultancy, with projects ranging from small urban gardens to master planning of estates, both in the UK and overseas. He has designed two show gardens at the RHS Chelsea Flower Show. His first, for the Royal Bank of Canada in 2015, focused on living sustainably and won a Silver Gilt medal at the show. Its design included an arid, zero irrigation 'dry garden' and a water harvesting/storage zone. In 2016, Matthew's second garden at the Chelsea Flower Show was sponsored by 'Welcome to Yorkshire' (the official Yorkshire tourism agency) and called 'God's Own County – A Garden for Yorkshire'. The design was inspired by the East Window at York Minster and won the highly regarded People's Choice Award.
Matthew is also a popular broadcaster, both on TV and Radio, and widely known for his contribution to Radio 4's 'Gardeners' Question Time'. He is a lecturer and writer, contributing to gardening publications such as BBC Gardeners World Magazine and Gardens Illustrated, as well as to The Financial Times. He is listed in House & Garden magazine, in 2021, as one of the top 50 garden designers in the UK.
…..
Attendees will be sent a Zoom link 2 days prior to the start of the talk, and a link to the recorded session, available for one week, will be sent shortly afterwards.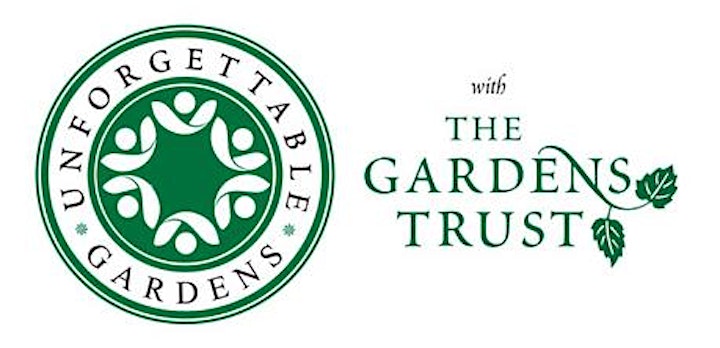 Organiser of EGT's Unforgettable Gardens 25th Anniversary Talk: A Tale of Two Gardens
The Gardens Trust is the UK national charity dedicated to protecting our heritage of designed gardens and landscapes. We campaign on their behalf, undertake research and conservation work, train volunteers and encourage public appreciation and involvement, working with the national network of County Garden Trusts.

Please join or donate to support us: http://thegardenstrust.org/support-us/
For details of our privacy policy see: http://thegardenstrust.org/privacy-cookies/