Description
Come and meet Ehsan Abdollahi and friends at the House of Illustration to discuss art and the importance of intercultural dialogue and collaboration.
Ehsan Abdollahi is an illustrator from Iran. His visa was declined to attend Edinburgh International Book Festival to promote his latest book with UK author Pippa Goodhart A Bottle of Happiness (Tiny Owl Publishing). After an overwhelming show of public support and media coverage in the Guardian and The Bookseller, this refusal was overturned.
Now, as well as his Edinburgh appearances, we are delighted to welcome Ehsan to London at House of Illustration with fellow guests Beverley Naidoo, James Mayhew and Azita Rassi to celebrate his visit and to discuss some of the issues raised. The event will be chaired by Erica Jarnes. This event is a big thank you to all who gave their support, wrote to their MPs and protested online.

Doors open 6.45
Event starts 7pm
Drinks 8-8.30pm

---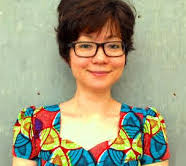 Erica Jarnes (Chair) is managing director of the Poetry Translation Centre. She was previously English PEN's Writers in Translation programme manager; book campaigns director at The Pigeonhole; literary events programmer at Southbank Centre; and an editor at Bloomsbury Publishing. She curates occasional Shared Readings at the Poetry Library and serves on the editorial board of the translation journal In Other Words. She has a degree in Mathematics and Philosophy from the University of Oxford.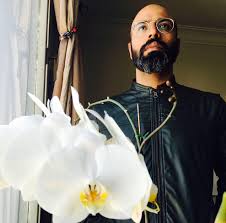 Ehsan Abdollahi is an illustrator and animator from Iran. He teaches at Tehran Art University. Ehsan is inspired by the environment, fabrics and clothes of the people from the Southern part of Iran (where he was born), and uses bold colours and rich patterns in his illustrations. Ehsan has illustrated When I Coloured in the World and the first of Tiny Owl's intercultural projects A Bottle of Happiness by UK author Pippa Goodhart. In 2018, Tiny Owl will be publishing Ehsan's next project Thinker: My Puppy Poet and Me by the acclaimed African-American poet Eloise Greenfield.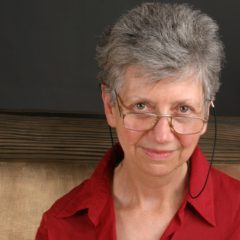 Beverley Naidoo is the Carnegie award-winning author of many novels for children and young adults. Brought up during the apartheid years in South Africa, much of Beverley's writing reflects crossing boundaries and she has set her novels in South Africa, Nigeria, Kenya and the UK. Beverley's first novel, Journey to Jo'burg, was banned in South Africa until 1991 and has never been out of print in the UK since publication in 1985. It now appears in the Collins Modern Classics list at Harper Collins and is frequently used in schools.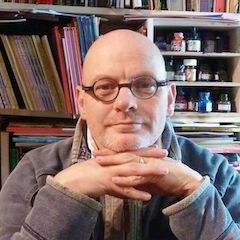 James Mayhew is a children's illustrator, author, artist and storyteller. From the classic best-selling Katie series, to Ella Bella Ballerina, he has been enchanting children with books full of art, stories and music for over 25 years. Alongside his work in publishing, James works with a great variety of musicians and with many ensembles and symphony orchestras, presenting concerts that incorporate narrative and art created live on stage. A passionate advocate of art, music and culture for children, James is in demand internationally as a speaker, performer and educator in schools and at literary and music festivals. He is a regular speaker at the Asian Festival of Children's Content. James has recently worked widely across Asia, creating murals and presenting storytelling events, teacher workshops and literacy projects in schools in Ankara, Singapore, Ho Chi Minh City and Hanoi.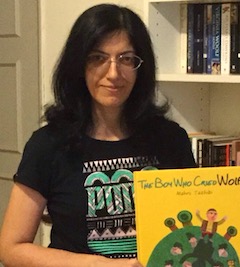 Azita Rassi (translator) was born in 1968 in Tehran. Azita grew up with a passion for making enchanting ideas expressed in either Persian or English accessible to the speakers of the other language, which led her to start translating books and articles at the age of 19. She also has an M.A. in English literature and is now living in Malaysia.


---